Spring School Holiday Program at Early Start Discovery Space
Tue Sep 26 - Sun Oct 08 2017
Kids
Family
$0.00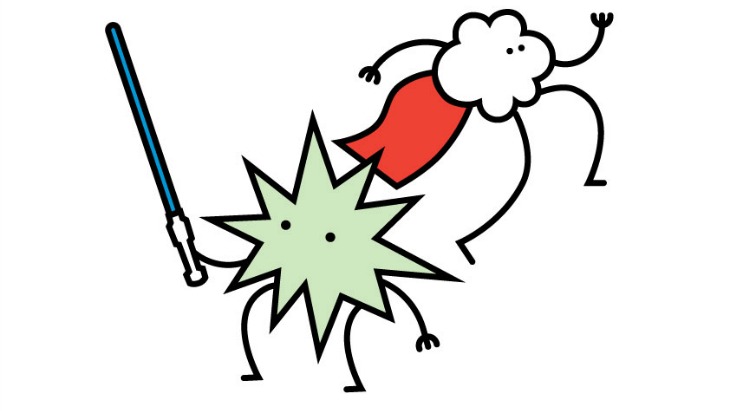 Adventure at Early Start Discovery Space these Spring school holidays!
Save the day in a cape and mask or launch off into outer space to explore the stars during School Holidays in Adventure Month at the Discovery Space! Join us in Week 1 for Superhero capers and Week 2 for Space escapades.
Jam-packed with an array of awesome activities and workshops… Harness your inner Jedi with light saber lessons, create your own intergalactic base, learn to draw like a comic book whiz, use your gymnastic superpowers to leap and tumble plus craft, stories and plenty more. Early Start Discovery Space offers an array of free and paid pre-booked workshops throughout the fortnight to engage and entertain adventurous young minds.
Check our program for the daily details. Where will your adventure take you?
Pre-Booked Workshops:
Build a Playground: Moonbase & Rockets (Tuesday 3 October, Thursday 5 October; 10am-11am)
It's a long way to the moon, so grab our Makedo cardboard construction set to build your ultimate space fort. Need a rocket to get there? Build that too! For ages 5-10 years. $5 members, $7 non-members.
Create a Comic Character (Tuesday 26 September; 10am-11.30am)
Calling all illustrators! Come and design your very own superhero with professional illustrator Marcelo Baez. If you've ever wanted to draw comics or graphic novels, this one's for you! For ages 5-10 years. FREE.
Lightsaber Lessons (Friday 6 October; 11am, 11.30am & 12pm)
Join the Sons of Obi-Wan as they light up their sabers to teach you the ways of the Force! Learn how to swing your lightsaber while practicing mindfulness in this incredible, active, hands-on experience. For ages 5-10 years. $14 members, $17 non-members
Super Gymnastics (Friday 26 September; 10am-11am & 11.30am-1pm)
Up, up and away! Begin your training to become a superhero with Wollongong City Gymnastics as they get your entire body up and moving. For ages 2-5 years (10-11am) and 6-10 years (11.30am-1pm). $8 members, $12 non-members.
No-Sew Super Capes (Wednesday 27 & Thursday 28 September; 10am-10.30)
Ready to up your superhero game to the next level? Time to make your own cape! Upcycle unused clothes to create a perfect cape to bring out your inner hero – no sewing required! For 3-10-year-olds. $5 members, $7 non-members.
Free Workshops- No Booking Required
All ages welcome and all workshops are free of charge (with entry into the Space)
STORY TIME
Daily in the Book Nook! Books can take you anywhere, so join us to explore the world,
the people who live in it, and beyond in our scheduled adventurous story times!
CreARTivity! Craft
Make and do twice a day, every day at CreARTivity! A hero is only as good as their tools so join
us to create all the essentials
Artists in Residence*
Every weekday morning of our Superhero Adventure! week will see an experienced illustrator in CreARTivity, helping our visitors to explore their creative side.
*This activity is free thanks to a generous donation from Lancaster Law & Mediation
Blow Rockets
You're not going to get far into space without a trusty rocket by your side! Design your dream space ship and practice launching it to see how far you can go!
Paper Capes & Masks
Who is that mysterious masked hero…? Grab a giant piece of butcher's paper and decorate it to express your superhero alter ego! Learn about shape and size as you modify it to fit yourself perfectly.
Noodly Aliens
Create your own whacky alien friend with a range of unusual materials. Give him two legs, or five, or six, or seventeen as you imagine what alien life could look like!
Public Programs
Ice Cube Rescue
A villain has been trapping people in cubes of ice! Find ways to melt, break, and remove the ice to get the people out.
In Space
Which is bigger – the sun or the moon? Explore the solar system to see just how massive the things in the sky really are, and then get up and move to experience how things spin through space!
Lava Leap
If you think you've got what it takes to save the day, this is the challenge for you! When the floor is lava, do what you can to jump and move in this challenging obstacle course.
Micro-Explorers
Life on other planets could be completely different… but Earth life can be pretty weird, too! Grab a magnifying glass to explore some of the bizarre, tiny life forms populating our little blue planet.
Rocks, Fossils, Meteorites
What are fossils made of? Where do meteorites come from? Get hands-on with a collection of minerals, fossils and a meteorite that's older than planet Earth to see just how much geology rocks!
Super Strike
Practice your super powers by knocking down some evil villains! Line up your shot, unleash your throwing arm and see how many you knock down at once.
The Great Marketplace Heist
There's been a burglary in the Marketplace! Help the police find all the bags of fruit and vegies that have been hidden around the Discovery Space, and get them back on the shelves where they belong.
Where: University of Wollongong, Building 21, Northfields Ave, Wollongong
When: Tuesday 26 September 2017- Sunday 8 October 2017
Cost: Casual entry to the space is $15 for children aged 12 mths+ and adults, $13 for concessions, members at a disocunted rate
For more information, visit the website.
Tell them ellaslist sent you!