Pebblebee: Find the stuff that matters - Fast!
Pebblebee: Find the stuff that matters - Fast!
Preschoolers
Family
Kids
Mums & Bubs
Parents Only
Teens
$0.00
Tell them ellaslist sent you: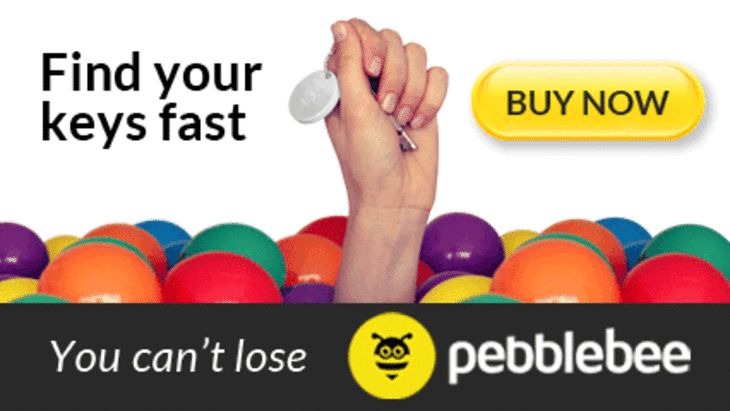 As if getting out the door isn't hard enough with kids – the last thing you need is trying to find an essential item when you've got somewhere to be – kids lose, or should we say, hide stuff, all the time – favourite toy, blankie, school hat, scooter.
We parents are just as bad – not a day goes by without misplacing an item like an iPad, laptop, the remote control, bag, keys, wallet … the cat! You know the deal and it happens all the time. More likely than not – they're all in or near your home – but where?
Pebblebee has the answer – a clever, nifty and small device that tracks your most loved and often lost personal items using bluetooth connected to your phone. Pebblebee helps you find items up to 45 meters inside the home with a greater range outside. You can even attach it to your child's school hat or bag - and you'll never to play hide and seek with it again, and no more tears at bedtime when their favourite snuggle toy has gone astray.
How it works:
-Order your Pebblebee from their online store. Order one, or a lot – with color choices and accessories.
-Download the Pebblebee App to your phone.
-Attach Pebblebee to your precious things.
-Start tracking.
When you can't find the item – turn on the 'honey' tracker on your phone and the rangefinder will help you know whether you're hot or cold – like a game of hide and seek. When you're close to the item – the Pebblebee will beep or flash – letting you find it in an instant. Too easy.
For more information or to find out all you need to know by visiting the website here.
Tell them ellaslist sent you!
Reviews
Best thing ever! No more searching for my remote control (which always ended up in tears when the favourite show was on) or my keys (despite key hooks they always went missing). I can find my phone when I have my keys. Also used it as a 'kiddy' tracker at the school fair, like a pager. When the sound went off, it was time to come back to our meeting point.