Fussy Feet: Quality Local & Imported Kids Shoes In-Store & Online
Fussy Feet: Quality Local & Imported Kids Shoes In-Store & Online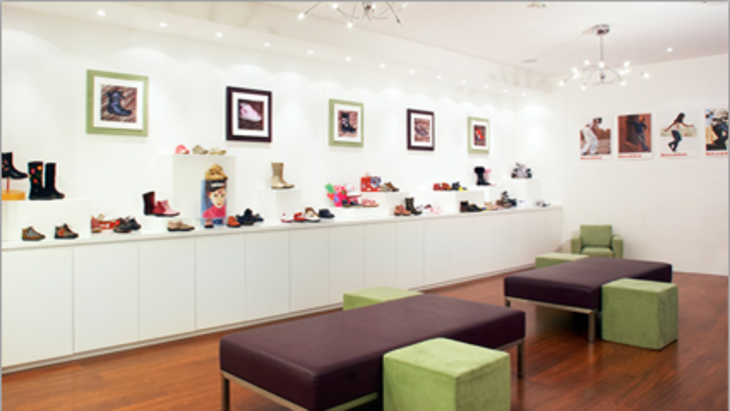 At Fussy Feet in Rose Bay, in Sydney's eastern suburbs, we welcome you to visit us at our store (or online) to view our handpicked range of beautifully crafted children's footwear. We stock a complete range of school shoes, sandals, sneakers, boots, formal shoes, and more in all the latest styles for babies, infants, toddlers, and older children.
Experience the contemporary shopping environment with professional footwear fitting service, or if you shop online download our sizing chart allowing you to measure your child's feet. If you need assistance, we are just phone call away and are happy to offer advice on styles, colours, sizing and make recommendations on brand and style.
We look forward to fitting those fussy feet with fabulous footwear!
You can call us on 02 9371 2565 or email [email protected]. Or visit us online at www.fussyfeet.com.au.
Reviews
Hi, I am searching for a pair of ballet flats in white or ivory for my daughters first holy communion. As yet I have had no luck as her foot is very narrow. She is 9 years old and about a 2 1/2 shoe size (depending on make). Do you think you would have anything along these lines? Thank you in advance Susan
What great service we had from this store. Fantastic range of beautiful shoes - such high quality and really well made in the softest leather, no rough stitching or seams and a proper fitting experience and advice. Staff are fantastic - Jackie? - brought my daughter shoe after shoe until we found the perfect pair with the perfect blend of mums practical and kids sparkle! Best kids shoe shopping experience I've had.
Great shop. Large selection of top quality local and imported shoes. My daughter and her wide feet have options here that just don't exist elsewhere, and the sales people are really friendly, efficient, and long-suffering!