Eyecare Kids: Behavioural Optometrists
Eyecare Kids: Behavioural Optometrists
Family
Kids
Mums & Bubs
Teens
Preschoolers
$0.00
Tell them ellaslist sent you: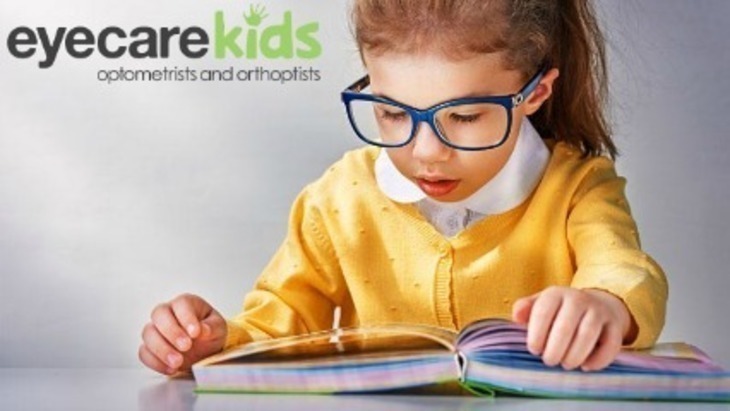 Welcome to Eyecare Kids, established by optometrist and mother of two SooJin Nam, where our professional staff are trained to provide a suite of additional services including developmental vision therapy, behavioural optometry, vision therapy, ortho-k, myopia control and working memory training
Now with six outlets, in Hillsdale in Sydney's eastern suburbs, Broadway, Roselands, Bankstown and Chullora in the west, and (NEW in 2016) Kareela in the Sutherland Shire, every Eyecare Kids practice has optometrists and orthoptists experienced in testing children and providing vision therapy, as well as optical consultants who know how who to fit and recommend the right spectacles for every prescription.
When should my child's eyes be tested? Children under the age of 5 won't be able to tell you if there's a vision problem. In many cases, they assume their vision is the same as everyone else's and problems are only detected during an eye test. We recommend the first eye test to be before the age of 3 and their second one when they start kindergarden or year 1.

How might behavioural issues relate to my child's vision?
What about learning difficulties?
What's the cost?
The majority of optometric consultations are covered by Medicare.
In those few cases where consultations have to be charged to the patient, this will be explained and discussed before any work is commenced.
For more information on any of our services, or to make an appointment, call your local Eyecare Kids today:

Bankstown 02 9790 5343 – Broadway 02 9211 6635 – Chullora 02 9642 7799 – Hillsdale 02 9311 4600 – Roselands 02 9740 4675 – Kareela 02 9528 2041
Exclusive offer! Mention ellaslist to receive a free spectacle care kit valued at $10.
Tell them ellaslist sent you!

Reviews
My eyes were sore, tiered, giving me headaches and focussing at the age of a 43 year old. After I had vision therapy at Eyecare Kids my eye's aren't sore or tiered, I'm not getting any headaches and they are focussing at the age of a 15 year old which is the normal range for a 12 year old.
I have been taking my two children (age 10 and 7) to Eyecare Kids since they were toddlers. The optometrists are always very professional, thorough and personable, ever ready to answer all my questions. The kids also enjoyed the experience because it was comfortable, fun and age-appropriate. I would highly recommend Eyecare Kids.
My son was diagonsed with convergance which was not picked up at spec savers. His glasses were not fitted to him at spec savers - yet the staff at Eyecare kids did everything they could to explain about his condition. They helped choose the best lens for him and they were lovely aswell. Bring your child here you wont be disappointed!
I visited Eyecare Kids in Hillsdale with my 7yo after numerous inconclusive vision tests elsewhere and I cannot emphasise enough how amazing the experience has been. Not only is SooJin a lovely person, with a fantastic 'chairside' manner, it's now alarmingly clear how my daughter's vision is intertwined with her eczema and anxiety issues and also her behaviour at school, academic progress, and more. Major lightbulb moment. She now has the right specs and has completed a range of other cognitive/learning tests there, the results of which I truly feel are going to set her on the right path for the rest of her days. It's been a hugely uplifting experience and I will recommend them to everyone.