Australian Girl Dolls: Unique Dolls For Girls Of All Ages
Australian Girl Dolls: Unique Dolls For Girls Of All Ages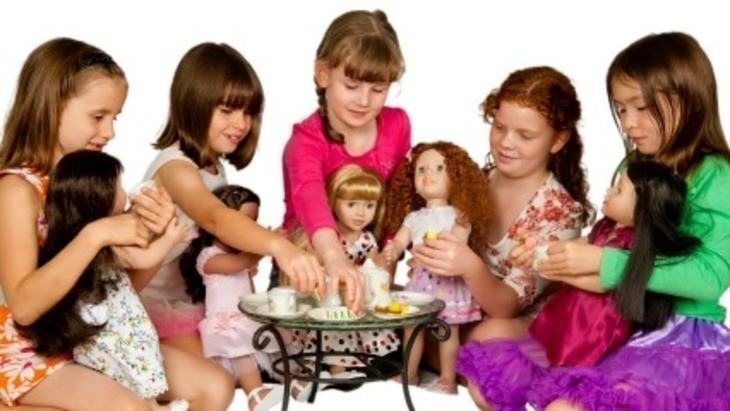 The idea of a uniquely Australian play doll was borne of creator Helen Schofield's desire to offer her grandchildren a doll that was neither a baby nor a teenager, and wasn't a hugely expensive off-shore designed product.

Australian Girl® dolls and their accessories aim to reflect back normality, healthy, active interests, hobbies and aspirations just like girls in Australia today. Australian Girl® recently launched an adventure novel for girls (published by Wombat Books) , 'The Rainbow Necklace' – a truly exciting Australian tale and a great read based on the real life characters depicted by the dolls.

Australian Girl® is fully Australian owned and endorses the work of Kids Free 2B Kids and Women's Forum Australia. Through research and education regarding the sexualisation of children in the media, advertising and clothing industries, these organisations promote psychological health and emotional well being of Australia's children.

Australian Girl® dolls are 50cm tall, made from firm, lovely to touch rotational vinyl, have two thirds soft torso for hugging and 'sleep' eyes. They have strong ball joints with durable elastic cord, can stand alone and be posed in different positions. The hair is finest quality kankelon (used in human wigs) and can be washed and styled. The body is surface washable. Clothing is washable.

Read more about our journey, find the hilarious cartoon strips by Jason Chatfield renowned Ginger Meggs cartoonist and order your doll online at www.australiangirldoll.com.au. Stay in touch with the fast-growing and international Australian Girl® Doll community on Facebook. Or call or email with any questions on 1300 65 15 16, [email protected].

Find your nearest stockist here.
Reviews
These beautiful dolls are so well made, perfect for hours of quality, imaginative doll play. I highly recommend them and love the accessories, and story book. A must for all girls, Mums will love the dolls too and will enjoy joining in the fun!
Leisa Steele from Rosemeadow
My two daughters have one each, Amy and Emily, with a number of accessories. These are really lovely dolls, a good size for playing and quite distinctive from the run of the mill Barbies, Bratz etc. My niece has an American Girl doll and I have to say our Australian Girls are better, they have more personality! I highly recommend Australian Girls to all Mums.
I am a 63 year old grandmother and bought my first Aus Girl in 2009 for my oldest granddaughter. Once I saw her I had to have my own. I now have the set of five and my four grand daughters all have their own with one more to come for the youngest who is just two. They are exceptional quality, the clothes are a perfect fit and the hair very brushable and stylable.
I started collecting Australian Girl the year I turned 14, and I'm so happy I did. I now own 4 dolls that I play with often. The have the most beautiful hair and eyes. Australian Girl is incredible. ~Britts
I can't wait to give my two granddaughters(sisters) their dolls this year. I bought one when they first came out and the 1st. grandchild was just a baby, as I thought the idea behind the dolls was one to support. I have since bought another (for our next grand child) along with some accessories and have been waiting for my girls to get a little older so that they can both get their dolls at the same time and share the wonderful accessories. I like the quality of the dolls particularly the hair which I know the girls will want to style. It's also nice to be able to buy extras for the girls come Christmas and birthdays.
These dolls are the most best quality playthings out there. They are to play with now and to be either collectable playthings or keepsakes when their older. They are superb quality and I think they are sooooooooooooooooooooooooooo worth the $112!
My daughter Emily was given the Emily doll for her 6th birthday. She adores her. The both look the same and loves her doll so much. She said it was her fav present. As it was a week b4 christmas it had a lot of competition. Couldnt.recomend a better present for a little girl. Presentation in her,box was also veautiful.. Thanks