OZ TOTS: Dance & Music Programs Established 10yrs (18m-6yrs)
OZ TOTS: Dance & Music Programs Established 10yrs (18m-6yrs)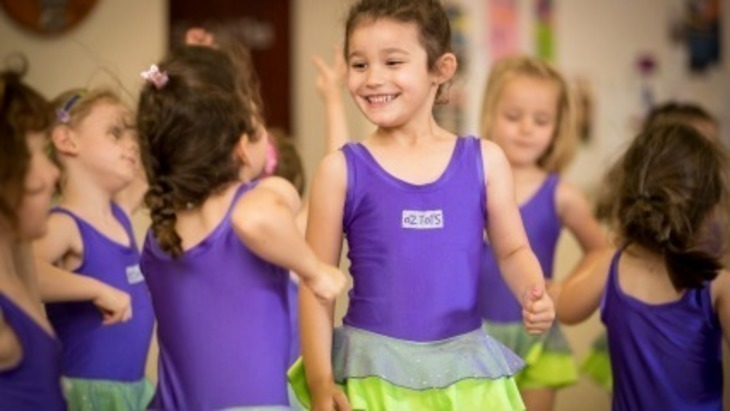 OZ TOTS, with three convenient locations in Westfield Eastgardens, Randwick and Maroubra in Sydney's eastern suburbs, is a unique and highly successful program of dance and music classes, tailored to toddlers, preschoolers and kinders.
These ages are the magical years where children naturally feel the desire and joy of movement and self-expression. All classes feature a variety of well thought out tasks and activities tailored especially for each level.
OZ BUBS (18m-3yrs)
- moving and grooving to their favourite kids tunes and popular rhymes
- Lots of smiles and laughter in a pressure free environment
- Parents or carer interact in the class
- Either pop in classes or 5 & 10 class cards available at a reduced rate. Conveniently located at Westfield Eastgardens Community Playground.
OZ TOTS (3-4yrs)
- introducing creative and educational group tasks
- enjoy rhythm through clapping and beating to music and using musical instruments
- sing to fun songs especially written for this age group
- so much fun in a loving and nurturing environment
OZ KIDS DANCE (4-5yrs)
- Patterning, directional and spatial awareness
- having fun with friends through partner and group exercises
- a little more structured and challenging than Oz Tots which helps in their preparation for their future school days
OZ KINDER DANCE (5-6yrs) is the next step when your child chooses to continue with their love of dance and music with classical ballet and/or combo dance offering the children an opportunity to experience a variety of dance styles, e.g. jazz/tap/musical theatre/gymnastics.
We make sure the classes are fun and are subtle about when the disciplined work is applied in order to maintain the interest of the children. The classes are energising after a tiring day at school.
Enrol now and check out our specials!
For more information or to enrol, check the website, call Marcia on 02 8065 7785 or 0407 453 418, or email OZ TOTS here.
Tell them ellaslist sent you!
Reviews
My nearly 4 year old has been at oz tots for 2 years this will be her third.. the teachers have the most special nature about them, she always starts the class with hugs for everyone and comes out of class with the biggest smile She also has quite a few moves and steps that she has mastered even at 3!!! The concert was also magical!! Well done oz tots family
My daughter and I both loved this school. She loved the dancing, fun and friendships she made and she adored her teachers. I loved the joy, care and patience the teachers showed our children all whilst building a solid skill set in dance. A wonderful school with knowledgeable talented teachers. We missed them when we graduated to big dance school!