Tilkin-Dilkin Studio (Imaducation Inc)
Tilkin-Dilkin Studio (Imaducation Inc)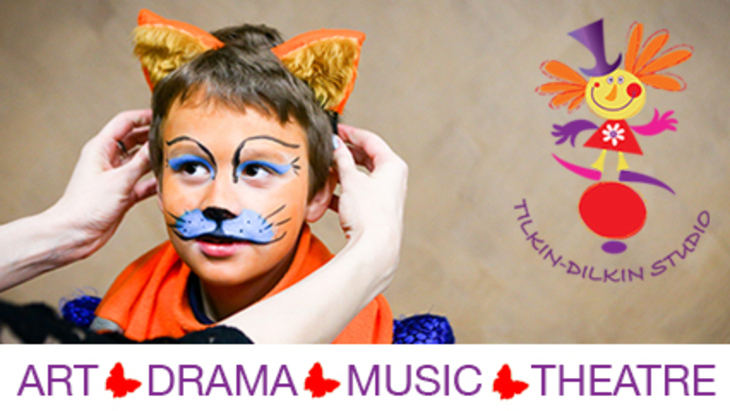 Imaducation Inc is a multifaceted charity organisation for children. One of Imaducation Inc's biggest projects is the Tilkin-Dilkin Studio with its program of workshops with the aim to help children learn through imagination.
Tilkin-Dilkin Studio is there to facilitate and nurture the love for the arts in children from a very early age. We believe that through the love of the arts the mind can flourish, grow and develop while the spirit gains depth and an enormous capacity for empathy.
Tilkin-Dilkin Studio's theatre projects started as far back as 2009. These included major productions not only for children, but also with children. We strive for our students to develop their imagination and their own unique creative voice. Our outstanding drama program gives children the opportunity not only to participate in drama workshops, but also to be openly creative and to be able to participate in every aspect of a professional theatre production.
The following workshops are available:
- Wondrous Creativity: Pencil & Paint Brush – drawing; sketching &painting techniques; learning composition and proportion principles; exploration and discussion of art history and modern art.
- Drama
- Theatre production
- Children's Choir
- Musical Theatre – AMEB exam preparation: Technical work, Sight reading, Vocalise
- Early Learning And Development (Russian only)
All workshops are run every Saturday during school terms at 51 Druitt St, Sydney.
First Lesson — FREE.
For more information about Tilkin-Dilkin Studio call 0400 231 249, email or visit the website.
Reviews
Amazing drama and art classes, dedicated teachers, absolutely unique environment for kids' creativity to thrive.