Goodridge Swim School: Kids Learn to Swim Classes Eastern Suburbs (6m+)
Goodridge Swim School: Kids Learn to Swim Classes Eastern Suburbs (6m+)
Kids
Mums & Bubs
Preschoolers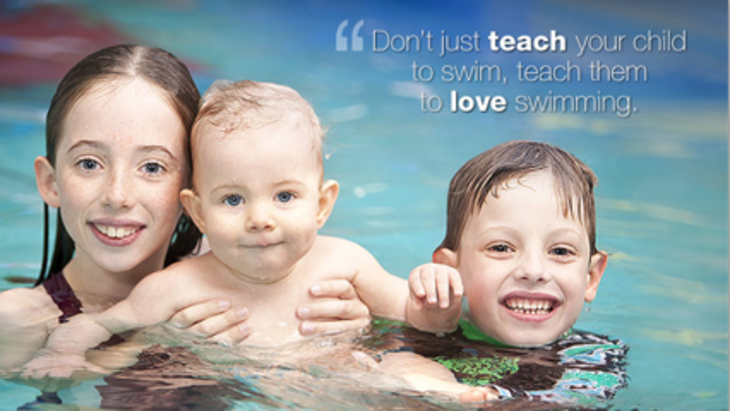 "Don't just teach your child to swim, teach them to love swimming!"
Goodridge Swim School provides a warm and friendly environment to teach your child to swim. Our experienced staff and small class sizes are designed to ensure your child learns, enjoys and thrives in the water.
We offer a wide range of classes to suit all ages and level of learning, from 'Droplets' for parents and babies 6 months – 2.5 yrs, 'Splashers', 'Super Splashers'  and 'Ripples' squads for older children.
Prices range from $190 – $260 for a 10 week term. Sibling discounts available. Private classes on request.
All teachers are Austswim or ASCTA certified.
To secure your bookings email: [email protected] or call 02 9362 1496.
Website: www.goodridgeswimschool.com.au

Tell them ellaslist sent you!
Reviews
We sent out 3.5 year old to Phillip + Cook which was great for baby swimming but lacked consistency and focus once our son graduated from babies. We have found Goodridge an excellent school - the teachers really care about each student and cater to the type of child (my little one is super active and his teacher captures this energy in just the right way without impacting the other student in the class). While it took some presistence to get enrolled (they are very busy for good reason!), it was well worth it and we will continue with this school for years to come.
Someone asked where Shun is now. He's teaching at Cook and philips now. I tried a class there but I prefer Goodridge swim school. At Cook and philips my son was in a class with maybe around 12 other kids. There was no teaching just do this now do this, pass the kid here and there. We didn't do another class after the first one. There was not a lot of teaching going on and it was a small pool with no room to move. I'll be going back to Goodrige swim school for my son's lessons.
Today my 3.5 year old daughter had her first swimming lesson here (which is actually her third EVER) and am very pleased with this swimming school! First of all I got quite good email responses to my enquiries and when I called them once, I had a good chat with Anthony, the owner. Getting there was easier than thought and the facilities are great with even a little play room for smaller kids. The fact there are only two children per teacher meant my daughter got plenty of attention whilst also benefitting from sharing the lesson with another girl by wanting to copy her. Swimming was made fun by the teacher and my daughter could not stop smiling. There are lots of chairs next to the pool so you can watch your child well and you can have a stroller there without problem. They use toys and noodles and (have a platform in the pool so children can stand when not swimming) but don't use back floats which is something I agree with after reading articles about pros and cons. Overall, I am more than excited that my daughter got in and think we will be going here for a long time!
To Jo from N Bondi. I think he's back at Cook+Philip now.
Does anyone know what happened to Shun? He was teaching my two children to swim but has now left Goodridge Swim School. Does anyone know if and where he is teaching now?
Just a note: We also had problems initially with the customer service (took a while to get in touch with someone to book my 2 yr old daughter in) but was worth the hassle of getting her enrolled. ITAC facilities may be newer and look nicer, but my daughter has spent her first lesson at ITAC with her feet firmly planted on the bottom of the paddle pool. There are no private pools I know of that are 0.6m deep - she needs to learn survival skills in a realistic pool!! Goodridge has a deep pool and custom platforms so that the children can stand in the water when they are learning a certain skill and then learn survival skills in a pool with realistic depths. Forget ITAC or shallow paddle pools. If you want your child to learn real survival skills, then go to Goodridge and learn in a real pool with fantastic teachers!
Love this swim school (we have been to several other pools and their painful enrollment processes -ah!!) we are so thrilled with GSS; teacher Carel is great with our 3 year old. She has learnt more skills and gained confidence, this term than previous 4+ terms elsewhere. The smaller classes are a plus. We can't wait until baby no.2 is bit older for baby swim class! Agree, once renovations finish will be better! Professional, friendly and safe environment, highly recommend!
My daughter and I have been attending the baby swim classes at GSS and have had a wonderful experience. My daughter is ducking her head under water at 8 months after 4 lessons and absolutely loves the pool. The instructors are great and I have absolutely no hesitation in trusting their experience and skill when it comes to working with my daughter (and her sometimes nervous mother)
Lovely warm water and Shun is an excellent teacher. They are quite flexible regarding make up lessons if you miss a session as the pool is entirely dedicated to kids swimming lessons so there are plenty of time slots. The only downside is that the facilities are a little rough around the edges (but they are being renovated).
My kids got more out of one term at this school than in one year elsewhere! Lovely friendly atmosphere, excellent teachers, great facilities, we love it and have recommended it to many of our friends!
we love it at Goodridge Swim School! It's a family run operation, and the vibe is great. My little one has a great time there and is learning brilliantly. We're staying there for all our lessons!!
Mums and dads have given such positive feedback that I highly recommend this swimming school to all kids from babies upwards. The kids love the warm water and the outstanding teachers. What a great location, too!
I often come to see my grandchildren swim at this fantastic school, where I hear only the most positive feedback from all the mums and dads observing their kids. What a joy to see babies and small kids really learning to swim,and loving it, not just paddling about!
My 2 boys have been swimming at Goodridge for 6 months , and all I can say is WOW ! my 8 year old came 1st & 2nd in his school swimming gala and it was all thanks to Anthony's guidance and paitience. We will definitely be continuing through the winter. I would HIGHLY recommend this swim school to anyone at any swimming level.
My kids have both been in a small squad group with Anthony at Goodridge for over a year and the results have been excellent. Great school, very personal, highly professional and great for kids confidence. Highly recommend it.
My friend has recommended this school to me, I have rang them 3 times, left 3 messages and rang directly to the mobile number - never received an answer. I will not be considering this school.
My daughter had a term of lessons here with Shaun who was a fantastic teacher-she was ducking her head underwater by 5 months old and is happy and confident in the water at 8 months old. My 2 year old had one on one lessons with James who was absolutely brilliant with him. I couldn't believe how well he wrangled my sometimes wild boy and how much Joe learned with him. we are having lessons closer to home now but I would thoroughly recommend the school to anyone.
I can highly recommend Shun, he previously taught my 2 year daughter at another swim school, but now he works for Goodridge. He is a really excellent teacher, really fantastic with the kids and he brings a really fun element to the learning. Recommended.