Directions in Music: Toddler & Preschooler Music Classes, Private & Group Tuition (2yrs+)
Directions in Music: Toddler & Preschooler Music Classes, Private & Group Tuition (2yrs+)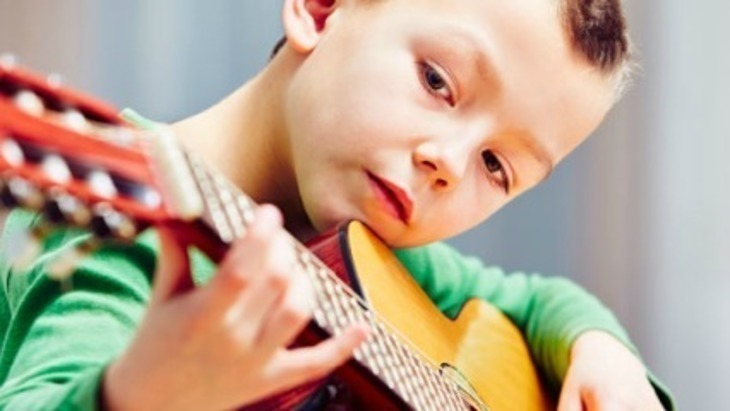 Welcome to Directions in Music, based in the heart of Randwick Junction and with a second studio in Kensington, arguably one of the Eastern Suburbs leading music schools. Directions in Music offers its unique Music Super Heroes program catering for babies from 6 months old to toddlers and preschoolers. For older kids, there's private and group music tuition and after school ensemble groups including our high energy Glee Club – sing, dance and make new friends!
NEW! Music Super Heroes Everyone has Musical SUPERPOWERS! Help your child discover theirs as together we embark on a musical adventure full of fun and excitement! You'll be full of pride, excitement, joy and wonder as you explore the strength of your musical superpowers and learn how to put them to use! Catering to all ages from 6 months – 6 years, classes are held on Mondays, Tuesdays & Wednesdays at 10.15am, and are limited to 8 children per session.
Private Tuition: Everyone is welcome! We have the best music tutors, a great administrative team and at the heart of everything, the passion to help your child succeed on their chosen instrument. We offer private tuition lessons for all ages of children, across a variety of instruments.
Instrumental Groups: Our brand new Music HUB is home to a number of exciting new weekly instrumental ensembles! Lead by experienced teachers and professional musicians, our ensembles have a strong emphasis on fun and performance.
FREE TRIAL for all Music Super Heroes and HUB Ensemble students – just mention ellaslist!
Two Locations:
Randwick HQ: Level 2, 164 Belmore Rd, Randwick (1.5hrs free parking at Coles – enter via Clara St. Or 2hrs free parking in Royal Randwick – enter via Avoca St)
Kensington Studios: 76 Anzac Parade, Kensington
For more info or to discuss your child's individual needs, please call 02 9662 2211 or send an email.
Read our review to find out just how much we love Directions In Music!
Visit the website or Facebook any time.
Tell them ellaslist sent you!
Reviews
My 3 year old son loves the "musical superheroes" class. Anne-Maree is a great teacher who connects with children easily and the program has a perfect balance of fun and learning basic concepts of music. Highly recommended!
A truly great Music school, run by passionate vocational music teachers that display their dedication to teaching children music in every detail from the weekly practice books to the wonderfully calm music rooms in their studio. My daughter adores her lessons at Directions in Music and whilst she declares 'it's a hard song mum!' she practically bounces all the way to class and beams all the way home. Such a great school! Can't recommend them highly enough.