Bricks 4 Kidz: Learn, Build & Play with LEGO (5-12yrs)
Bricks 4 Kidz: Learn, Build & Play with LEGO (5-12yrs)
Tell them ellaslist sent you: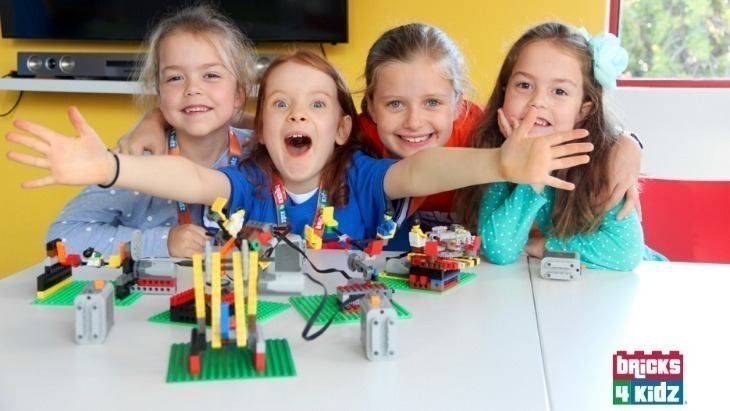 Various locations around NSW
BRICKS 4 KIDZ provide an extraordinary atmosphere for kids to build unique creations and have loads of fun using LEGO® Bricks right across Sydney and NSW! At BRICKS 4 KIDZ, they believe that kids learn best through activities that engage their Curiosity and Creativity. Their programs provide a safe, relaxed learning environment where initiative is invited and self-expression is celebrated. Model building provides opportunities for problem-solving and helps kids develop an appreciation for How Things Work. All this takes place while kids are having fun and socialising in a non-competitive atmosphere. BUILD with Them!
BRICKS 4 KIDZ School Holiday Workshops are a fresh and fun way for kids to spend their school break! With specially-designed BRICKS 4 KIDZ models, LEGO® games galore, and plenty of time for free-play, the kids are always having fun! School holiday workshops are specially designed for kids ages 5–12 and staffed by trained, screened BRICKS 4 KIDZ instructors. Their fun and exciting themes include Galaxy Far Away, Coding with Robotics, Mining & Crafting, Superheroes, and Amusement Park Mayhem – give our website a squiz for the full list! There's something for everybody!
Mobile Birthday Parties and Birthday Party Venue
LEGO® Parties are the HOTTEST kids' party idea in Sydney, and our Parties are the BEST! Their AWESOME Party Entertainers provide kids' party entertainment with LEGO® across Sydney, from Cambelltown to Gosford and Bondi to Sydney's West! Alternatively, if you're looking for a place to host your party, celebrate your child's birthday party in their BRILLIANT Crows Nest party venue – BRICKS 4 KIDZ hosts the BEST parties with LEGO® Bricks in Sydney! They'll create a kids' party around a party theme of your choice, with their own super-FUN and creative LEGO® themed games and activities. Their experienced party hosts will lead all the activities and games to make it the best birthday party for your child!
After School Enrichment Programs
Their UNIQUE After-School Enrichment Programs explore Science, Technology, Engineering and Maths (STEM) concepts using LEGO® Bricks! Students participate in term-long sessions constructing a new model each week, based on exciting themes from Space and Laws of Motion to Amusement Parks and Animals, and beyond! We Learn … Their trained, screened BRICKS 4 KIDZ instructors lead a short discussion related to that day's model, using materials designed by educators to teach concepts across a variety of subject areas. Kids will learn about everything from gears, torque and friction, to geography, space exploration, weather and MORE! We Build … Kids experience the hands-on fun of model building, from concept to completion. All of their models are designed by BRICKS 4 KIDZ model designers, so you won't find them on the shelves of your local toy shop. We Play … Free-play time rounds out the weekly workshop, giving kids an opportunity to develop their creativity!
What Happens in a BRICKS 4 KIDZ Workshop
Enjoy this short video illustrating some of the fun at their Junior Robotics workshop!

Reviews
Hi This is interesting. Do you travel to kid's home for birthday party?
Bricks for Kids is fantastic!!! Stacey is amazing!!