All Sorts Gym, Swim & Indoor Sports Centre: Swimming Lessons, Multisports, Kids Yoga
All Sorts Gym, Swim & Indoor Sports Centre: Swimming Lessons, Multisports, Kids Yoga
Preschoolers
Family
Kids
Mums & Bubs
Teens
$0.00
Tell them ellaslist sent you: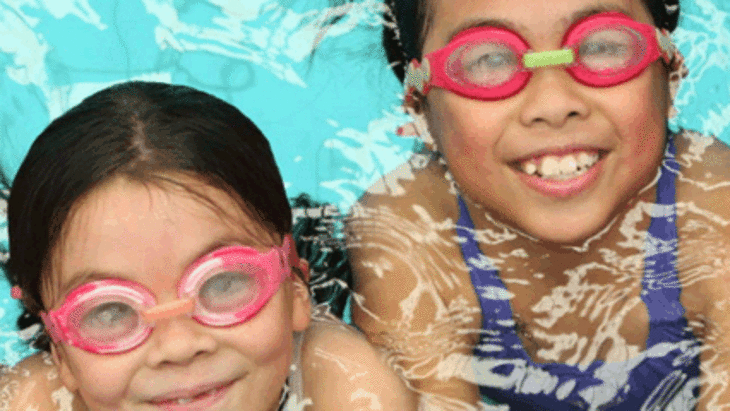 The All Sorts Gym, Swim & Indoor Sports Centre is an impressive all-in-one fitness hub based in Alexandria. Centrally located, All Sorts is easily accessible from the Eastern Suburbs, South Sydney, and Inner West. Allsorts offers a fantastic range of services for families with family memberships available.
Their state of the art gym and fitness facilities also offers over 80 classes per week, a fingerprint-secured childminding facility, a 25 meter heated pool complete with Swim School plus After School Classes, Weekend Sports, Holiday Camps, a Birthday Party venue and function centre.
Swim School
All Sorts operates a large professional swim school offering swim classes for all ages, starting from 6 months old right through to adults, catering for all levels including beginners, intermediate and advanced swimmers plus School Holiday Intensive Swimming lessons and adult lessons too.
Read more about each age group program.
- Learn to swim 48 weeks a year in the weatherproof comfort of our heated, indoor pool.
- All instructors Austswim certified and CPR qualified.
- Swim School operates on an ongoing 47 week term to ensure continuity of lessons and learning.
- Intensive Programs, Stroke Clinics and introduction to squad classes available during school holiday.
- Progression to squad upon assessment Private Group / One to One Lessons.
- Dedicated weekend family swim zones - Saturday 2pm – 5pm, Sunday 1pm – 3pm.
- Excellent facilities including: sauna & spa, wellness centre, private change rooms, Supervised creche, Easy parking, 24-hour supervised access.
Kids Yoga and Mindfulness Classes
Kids Yoga classes are now running at All Sorts in Alexandria on Wednesday afternoons.
The engaging and fun kids yoga & mindfulness classes are tailored to different ages groups. Kids yoga helps to build strong bodies, healthy minds and promote positive behaviour. The mindfulness element improves concentration, creativity and academic performance.
Little Champs Program – Multi Sports for Preschoolers
The Little Sports Champ program is a weekly program which aims to develop fundamental skills in pre-schoolers to set them up with skills for life! Multi-sports include soccer, basketball, gymnastics and much more. The program will run on a continuous 8 week cycle, they will never do the same sport!
For more details please call 02 9469 5654 or email them on [email protected].
Other All Sorts facilities
Childminding Facilities
Multi-Sports Holiday Camps
Indoor Birthday Party Venue & Sports Parties
Gym & Swim School
Wellbeing Therapists
Indoor Sports Centre
Kids Yoga and Mindfulness classes
Little Champs Program

]
Reviews
My youngest daughter had the biggest fear of water, she has been swimming with Andrea for the past 3 years. Since starting with Andrea, she has overcome her fear of water and is swimming confidently and is loving her laps.
I just wanted to say that it is great here, small classes (max4-5) easy free parking and great cafe afterwards...only downside is coolish change rooms in winter but other than that all very pram friendly...instructors are great as well!! We have been going since my daughter was 6mths she is now 2, we just have a break over winter but indoor pool is fine other than that!!!
Hey people out there have you tried there all sorts swim program at Alexandria. The instructors are amazing,I have my son sean booked in and he loves his class. His teacher Tobi is just so patient. They have been running a squad program for the last 12 months and its grown very quickly, there sessions last 1 hour which is the best value around.