A Day At The Collingwood Children's Farm
Sat May 13 2017 - Wed Apr 04 2018
Mums & Bubs
Toddlers
Preschoolers
$0.00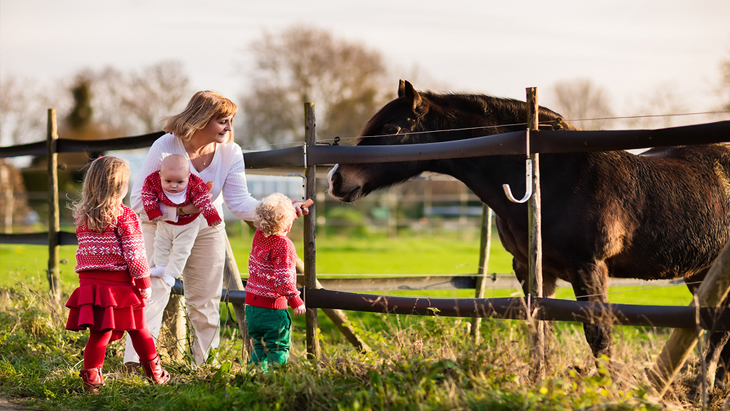 The ultimate animal experience at the Collingwood Children's Farm.
Get up close with lots of farm animals including Heather the cow who you can have a go at milking, check out Mickie the donkey and his best friend Joe the pony, horses who you can hop on for a pony ride, a few pigs (some of which are still quite little!), goats, sheep, geese, ducks, silkie chickens, cats, guinea pigs you can cuddle and feed dandelion leaves to, honey bees and an earthworm farm!
Those fuzzy little creatures love a cuddle but do have set cuddle times to give them some peace and quiet away from prying hands – so make sure you visit them between these times if your kids want a pat:
• 10.30am-11am
• 12.30pm-1pm
• 3.15pm-3.45pm
Needless to say, food at the cafe is super fresh, especially the eggs.
Every first Sunday of the month is Family Day with free pony rides, hay rides, a BBQ and activities matching the monthly theme.
There are pony rides (10.30 am - 2.00 pm, not on school holiday or during Term 3), tractor rides (10.30 am - 2.00 pm), guinea pig cuddles (11.45 am -12.15 pm, 1.30 pm - 2.15 pm and 3.15 pm - 3.45 pm) and an affordable BBQ lunch that starts at 11.30 am until sold out. Help milk the cow at 10 am and 4 pm.
For more information, visit their website.
Here are some of our other favourite farms to visit in Melbourne