Travel Tips With Babies And Young Kids
Travel Tips With Babies And Young Kids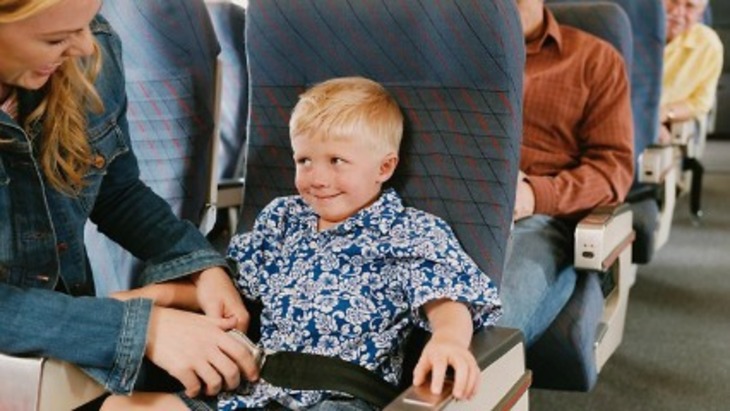 By: Phoebe Ackland, ellaslist
If you're like us, then the thought of aeroplane rides and long distance travel with small children is the stuff of nightmares. The possibility of screaming kids with nowhere to hide, whilst you're thousands of feet up in the sky simultaneously being judged by cranky childless passengers is not a situation you should enter into unprepared.
Here are some of our top tips when it comes to travelling with babies and small children to make holidaying and getting around a little bit less of a headache.
1. Non-Stop Vs Stop-Over?
Book your flights carefully! This one is really dependent on what you think your kids can handle. On the one hand, non-stop flights, although long, mean less luggage and airport crowd worries. Once you've managed to get everyone on board, you can (attempt to) relax. However, stopovers are better for kids you feel will be utterly desperate to run around and stretch their legs and help them to relax a little once they board the next flight. If you do choose an overnight stopover, opt for a hotel close to the airport or at least with hassle-free transport links.
2. Travel Buddies
You can save big $$$ when you invite family or friend groups along with you! It might be comforting to have another mummy in the same boat as you, and the kids will get less bored if there are some little friends for them to sit and play and chat with. Instead of expensive hotels, share the bill for renting a house off air bnb. Houses and larger family suites will often come with a kitchen or kitchenette- cooking your own food will save a lot of dollars if you're stressed out about having to go out for every meal. There will be plenty of space, and the kids can all entertain each other. Baby-sitter fees can be split too if parents just need to get away.
3. Take Snacks & Lots of Them!
Snacks, snacks, snacks! Trust us – they will be a lifesaver. It not only staves off hunger, it's another distraction when they get bored. Prepare yourself with foods usually reserved for treats and bargain away – it just may come to that! Dole them out at strategic points throughout the journey- don't give them all away at once. We give you permission not to feel guilty about this one.
4. Day Vs. Night Flights
Does your child have a big old nap during the day? A flight at this time could make your life a lot easier. If they're likely to stay awake during the day, book an overnight flight so you all have a chance to fall asleep and make the trip go that much quicker. In terms of saving dollars, the day of the week you choose to fly is key. A Tuesday-Tuesday or Wednesday-Wednesday trip should usually get you discounted or cheaper flight deals, and if you're taking time off work, it will mean less disruption to your work week than taking the full Monday-Monday off.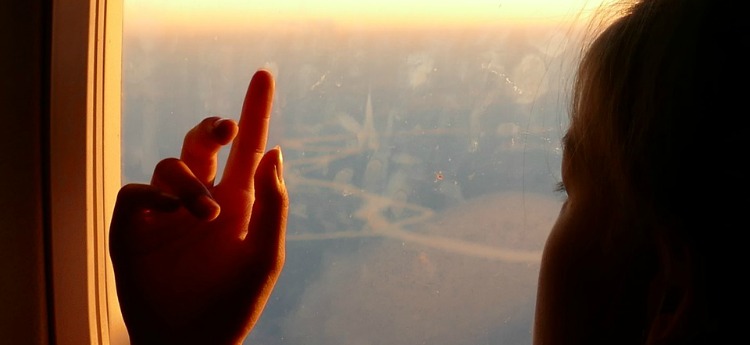 5. Milk on a Plane
If you have a baby, it's a good idea to give them milk on the plane. It will comfort them and reduce the air pressure in their ears to make takeoff and landing more peaceful. And if they use a dummy, make sure you pack a whole heap of them – you'll learn very quickly why they are called pacifiers.
6. Don't Forget
Make sure your carry-on is stocked with the essentials and could-be essentials. Baby paracetamol, comfort toys, a blow-up pillow, small snuggly blanket, nappies (extra), snacks (see No.2), and water bottles. We also recommend you bring a collapsible pram!
7. Fun and Games
So you've been through security, the airport crowds and you've gotten everyone strapped into their seats. It won't be long until the whining, crying and "I'm boooooored" starts. Have a bag of tricks with you. Brings toys (preferably new ones that will occupy the kids for longer) and lots of them, but not anything with too many pieces or that need a big space. Colouring and sticker books are a fabulous idea. Some mums think planning the flight in 15-30 minute slots is helpful- make sure you have enough toys and games to occupy them after they grow tired of each. There's no need to break the bank, head to the dollar shop or k-mart for some small, cheap toys to keep them amused. And if you've only spent a few dollars, you won't mind if they get lost en route!
8. The iPad
An absolute life-saver on a long haul flight or road trip! Load up the iPad with their favourite shows and games, and don't forget noise-limiting headphones! iPads are probably our most top tip for in-flight entertainment!
9. To Book A Seat Or Not?
Under 2's normally travel at a heavily discounted price as long as they don't occupy their own seat. That means that they'll either be in a bassinet (if they're small enough) or on your lap for the entire journey. Whether you decide to pay for a seat or not will largely depend on the size and age of your baby. One of the ellaslist team paid for a seat on a 24hr flight and took their car seat on board – only to discover there was not enough room for her 20-month-old once the seat in front went back. Needless to say, her son slept across her lap for the entire flight.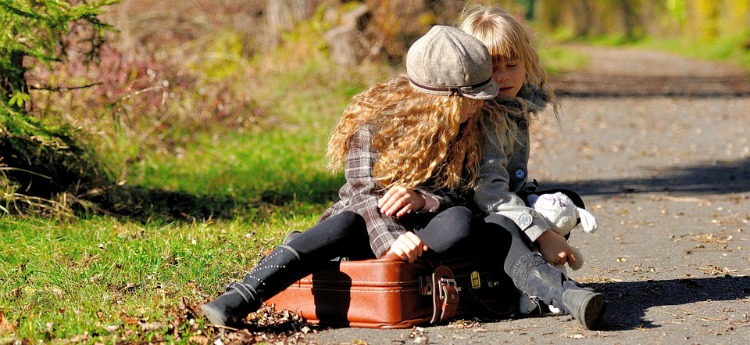 10. Avoiding Airport Dramas
Airports are definitely not the most kid-friendly places on earth. Make sure you've checked in online if possible so you can drop your baggage off straight away. Remember, priority passport queues still take a long time. Be prepared for the long lines. Big open spaces in airports are good for letting kids stretch their legs – just make sure one parent supervises whilst the other holds the place in line. Prepare your kids beforehand (if they're old enough) about what happens in security and that when they put their items on the conveyor belt, they will get them straight back (this can be scary for them). If you are taking your pram through, have it prepared before you leave for the airport – remove anything unnecessary that's dangling or hanging from the sides. Board the plane early (first if possible) so you can get everyone settled which could take a while.
11. Leave Plenty of Time
It's so simple, yet the one that always catches us mummies out. Leave plenty of time, HOARDS of time if possible, to get everyone moving. We recommend you get children ready 90 minutes before the taxi comes to collect you for the airport, and that once you get there, you move straight through to security. No snack stops, no toy stops, no stops at all.
12. Surviving A Long Road Trip
Although maybe not as painful as boarding a plane, long drives with kids are far from painless. Make sure you are travelling with a partner or older child that can help with item retrieval of every toy, dummy etc that gets thrown on the floor by your baby or small restrained child. Bring extra towels or wipes because wet stuff is bound to end up on car seats during these car trips. Check out our 10 Tips for a Blissful Road Trip. If you're renting a car, do your research! It's often cheaper to just rent baby car seats so don't bother lugging those with you. Some credit cards have car rental coverage so use those ones to pay- and decline when the rental company asks you if you'd like to purchase it. The good news is if you're travelling around and choose to drive rather than the hassle of going through the airport with kids for a 1-hour flight- you'll save money.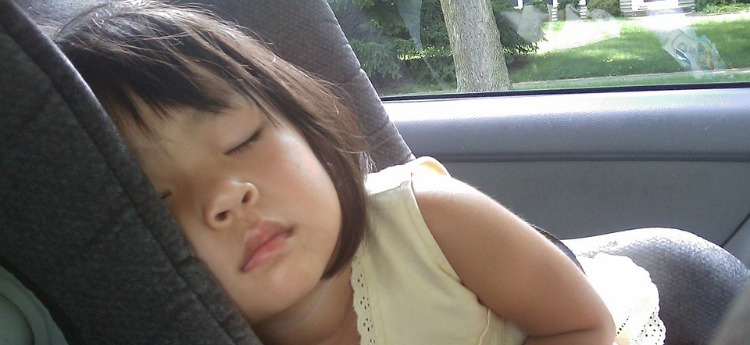 13. Prepare Yourself!
This is the most important! Both mentally and in terms of snacks, toys and all those little extras. Be prepared that no matter how prepared you think you are, you've probably forgotten something, or the kids will behave in unexpected ways. And remember the transit stage won't last forever – hopefully, you're on your way to a lovely coffee or much-needed cocktail!
Have you signed up to our newsletter? Join ellaslist to get the best family and kid-friendly events, venues, classes and things to do NEAR YOU!