You Can Stay In The Castle❜s Bonnie Doon Holiday House!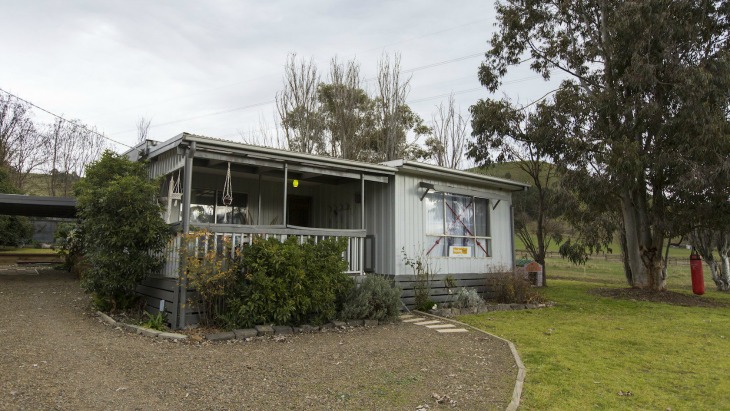 By: Phoebe Ackland, ellaslist
The holiday home from the iconic 1997 Australian hit The Castle has just gone up on airbnb. So, you know what this means: We're going to Bonnie Doon!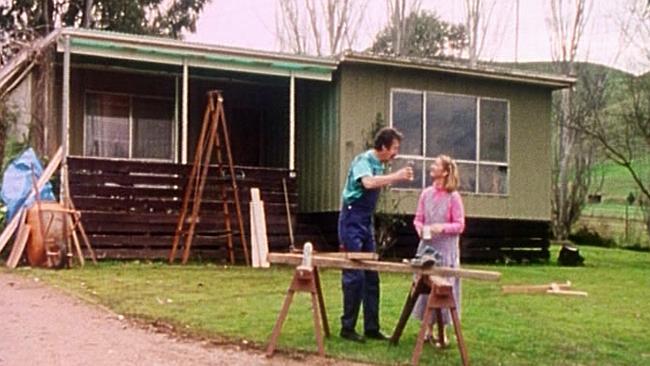 "It's Not A House. It's A Home."
For just $200 a night, you can enjoy balmy summer nights full of family memories in this 6-sleeper corrugated iron home. It even has the red punching bag for Con Petropoulous out the front (played by a young Eric Bana), the Sunshine Tafe diploma of hairdressing certificate earned by Tracey Kerrigan framed on the wall, Coco's dog house out the back and a heap of Kerrigan family photos lining mantels.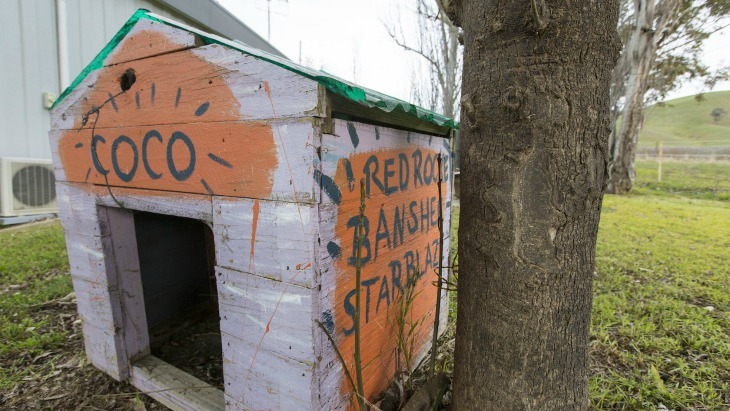 There's 1 bathroom, a 'pool room' located down a gravel path from the main house that can sleep an extra 2-3 guests with an additional bathroom, a front verandah with a BBQ, a retro-style kitchen fitted out with all the homey features, a laundry, and just about everything an Aussie family could need. Pets are welcome (particularly ex-racing greyhounds), so the whole family can enjoy this time-capsule holiday home that'll make you feel like you're in a real scene from the movie. And no, you're not dreamin'.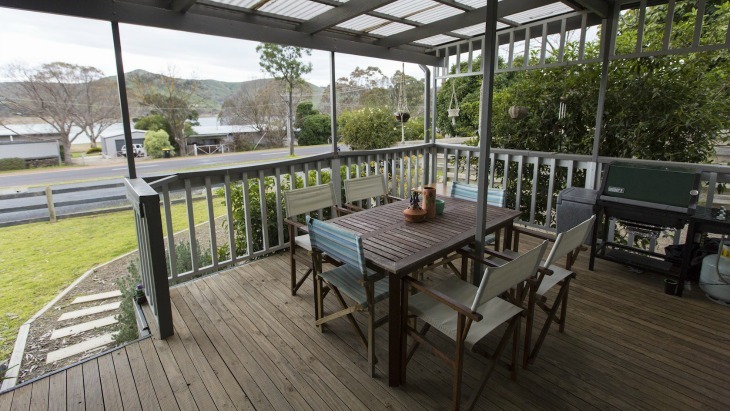 Lake Eildon is across the road for a spot of family fishing, boat riding or jet skiing, meander down the famous Rail Trail for a lovely stroll or run, explore the nearby wineries, dairy and produce farms, or check out Mansfield which is just a 15-minute drive away or Mt Bulla for serious hikes which is a 1-hour drive away. The serenity, apparently, is noteworthy.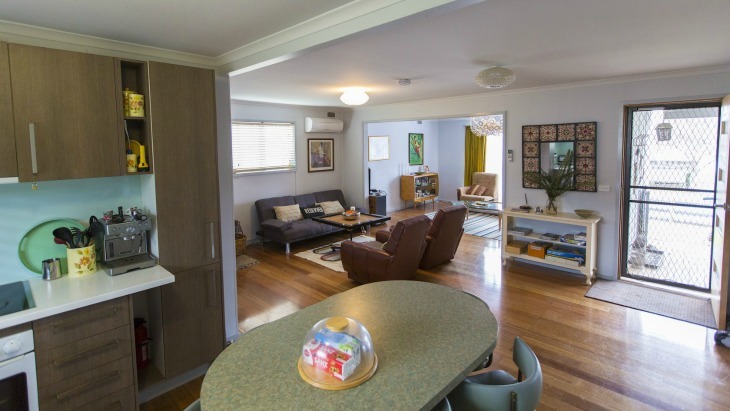 Makes for a pretty good story to tell friends, we reckon. And just imagine the family photos- worthy of the pool room, for sure.
According to The Weekly Times, Mel, the owner of this Bonnie Doon home, bought it 2 years ago, spent one year fixing it up, and then listed it for other The Castle- loving families to rent. Funnily enough, the main family home lived in by the Kerrigan's in the classic movie is set to go up for auction imminently, and Mel doesn't rule out the possibility of doing the same thing with it as she has the holiday home. "I think it does belong to the people," she told The Weekly Times. "Put it this way, if nobody else wants it, I don't want to see it demolished."