Where To Find The Cheapest Movie Tickets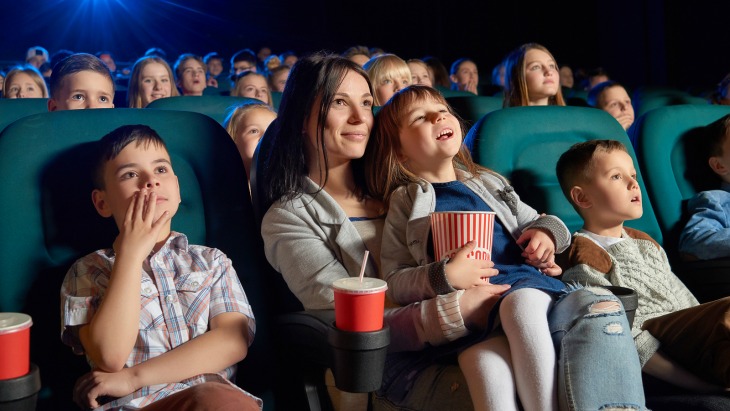 By: Phoebe Ackland, ellaslist
Gone are the days when seeing a movie with your kids at your local cinema was considered a cheap afternoon of entertainment. Depending on the cinema you select, what kind of screening (3-D, VMAX) you opt for and whether or not you treat the kids to a combo- taking the family to the latest blockbuster can cost you an arm and a leg, along with just about the cost of everything in Sydney.
Here are some money-saving tips to save dollars on those tickets, because we know every little bit helps.
1. If you're an NRMA NSW member, you can score up to 35% off tickets to Event Cinemas when you book online. Not bad!
2. The Telstra Thanks offer gives customers "access to $12.50 movie tickets, $15.50 for 3D or experience blockbusters in Vmax for $16.50 every day of the week, except public holidays, after 5pm on Saturdays and for Bollywood movies". Valid at heaps of cinemas across Sydney.
3. With Optus Perks, you're entitled to discounts at Hoyts cinemas including $11.50 tickets for adults, $9.00 for kids and $26.00 for HOYTS LUX.
4. AGL members can save up to 40% off movie tickets when you book tickets online for cinemas inlcuidng Hoyts, Event Cinemas, Palace Cinemas, Greater Union, bcc cinemas and Village Cinemas.
5. Are you a BUPA health fund member? You can get 25% off movie tickets when you book online from Event Cinemas, bcc Cinemas, Greater Union and Village Cinemas.
6. Some unions offer movie ticket discounts, including CEPU- you can get Hoyts tickets for as low was $11.50 per adult and $8.75 per child, as well as discounts from La Premiere.
7. Join a cinema rewards program! If you stay loyal to one cinema, the discounts are worth it. Hoyts Rewards gives you benefits such as a discounted 'movie of the week', pre-sale tickets on blockbusters and extra scoops of ice cream! The Ritz Royalty program at the Randwick Ritz offers you a complimentary movie ticket upon joining, discounts on all regular 2D and 3D sessions, and exclusive special offers. Well worth checking out if your family are avid movie-goers.
8. School holiday specials: always call ahead and see if your cinema has any special offers during these times! During the July 2017 school holidays, Hoyts Bankstown and Blacktown were selling adult tickets for $13 (a saving of $8.50) and kid's tickets for $10.
9. Tuesdays: check ahead if your cinema has a day or time slot of the week where tickets are cheap. In many cases, it's Tuesdays or 'tight ass Tuesdays.' The Randwick Ritz offers $10 tickets for their Super Tuesday special, and Event Cinemas offers $8 tickets for students on Student Mondays. The Hornsby Odeon offers $8 tickets every Tuesday for 2D sessions.
Reviews

Reviews get lonely too
Be awesome and write a review