Where To Find The Cheapest Movie Tickets In Sydney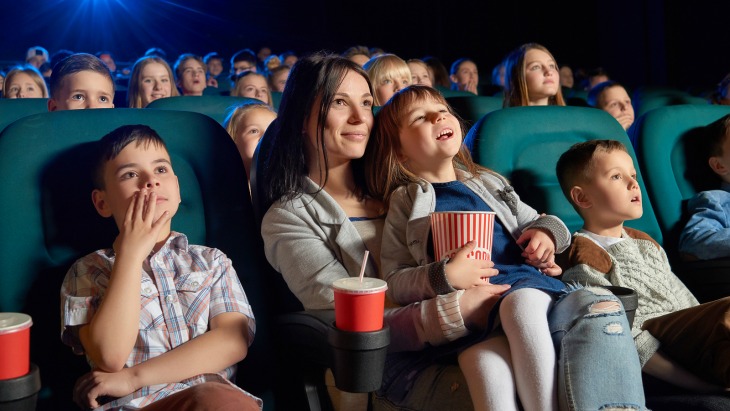 Gone are the days when seeing a movie with your kids at your local cinema was considered a cheap afternoon of entertainment. Depending on the cinema you select, what kind of screening (3-D, VMAX) you opt for and whether or not you treat the kids to a combo, taking the family to the latest blockbuster can cost you an arm and a leg, along with just about the cost of everything in Sydney.
Here are some money-saving tips to save dollars on those tickets, because we know every little bit helps.
1. If you're an NRMA member in NSW you can score up to 35% off tickets ($13.50 each) to Event Cinemas when you book online. Not bad!
2. The Telstra Plus offer gives customers access to 10 movie voucher pack for $90, or individual tickets from $11.50 kids and $12.50 for adults, plus head to the movies after 5pm on Saturdays and Public Holidays for $15.50. Valid at Event and Village cinemas across Sydney.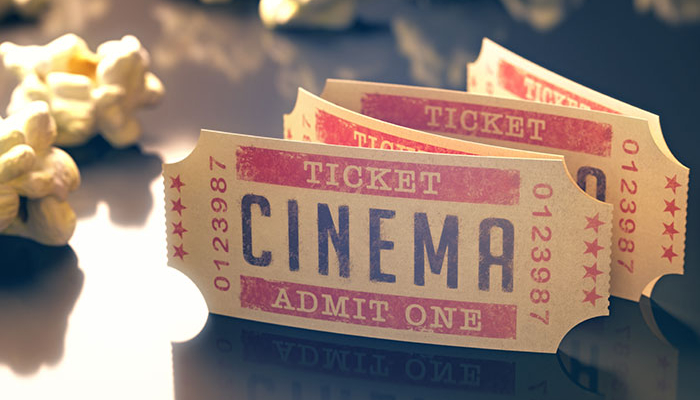 3. With Optus Perks, you're entitled to discounts at Hoyts cinemas including $12.50 tickets for adults and $27 for HOYTS LUX. Optus Perks members can buy discounted movie tickets at HOYTS cinemas! Tickets can be used at any time, even on public holidays, subject to availability.
4. AGL Rewards allow members to save up to 40% off movie tickets when you book tickets online for cinemas including Hoyts, Event Cinemas, Palace Cinemas, Greater Union, bcc cinemas and Village Cinemas.
5. Health Fund discounts: If you're a BUPA members, you can get 25% off movie tickets when you book online from Hoyts and Event Cinemas. AAMI Lucky Club members can get $20 Gold Class tickets Monday-Wednesday (excluding public holidays) at Event Cinemas and Village Cinemas by booking online through AAMI, plus $10.00 General Admission tickets at Moonlight Cinema Western Sydney and $20 Gold Grass tickets at Moonlight Cinema Sydney. AHM offers members2 for 1 movie tickets at any HOYTS cinema, for any session, after 5pm every Thursday. Medibank offer their members $12.50 adult tickets on Thursdays all year round at Palace Cinemas.
6. Some unions offer huge movie ticket discounts, including reduced Hoyts and La Premiere tickets from CEPU.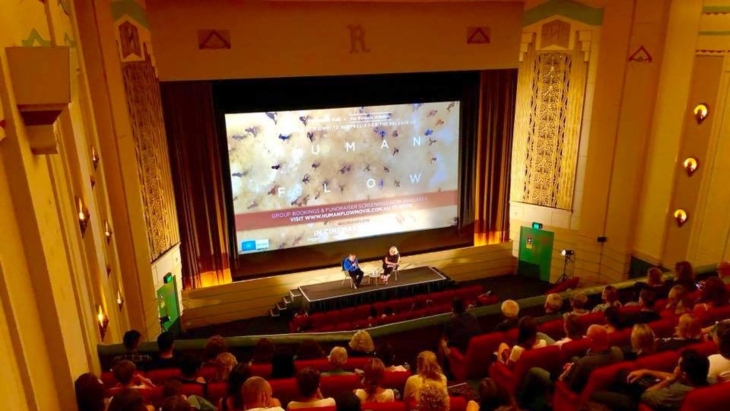 7. Join a cinema rewards program! If you stay loyal to one cinema, the discounts are worth it. Hoyts Rewards is free for standard membership and gives you benefits such as a discounted 'movie of the week', access to Saver and Super Saver tickets, free popcorn refills, pre-sale tickets on blockbusters, 10% off food and drinks and Birthday Rewards, plus you earn HOYTS Points. The Ritz Movie Club at Randwick Ritz costs $18 and offers you a $1 movie ticket upon joining, $8 movie tickets on Tuesdays (two per sessions) and $10 movie tickets every other day of the week (two per session), plus exclusive special offers like member preview screenings. The free Event Cinemas Cinebuzz program includes a discount movie each week, members advance screenings and points for every movie experience with bonus points for booking online! Well worth checking out if your family are avid movie-goers.
8. School holiday specials: look online or call ahead to see if your cinema has any promotions and special offers during these times. These school holidays, tickets for selected family sessions are only $14.00 each at Palace Cinemas. Event and Hoyts Cinemas are also a great place to look!
9. Cheap days: Most cinemas have these so check to see if your cinema has a day or time slot of the week when you can save on tickets. In many cases, it's 'tight-ass Tuesdays.' Randwick Ritz offers $10 tickets for their Super Tuesday special ($8 if you're a member), and Hoyts no longer do cheap Tuesdays, they do Super Saver tickets every day of the week. The Hornsby Odeon offers $8 tickets every Tuesday for 2D sessions and Dendy do $13.50 tickets on a Tuesday. Gold Class tickets at Event Cinemas are just $25 on a Monday and Cinebuzz Cheap Tuesday tickets are $15. Palace Cinemas have the latest releases for only $8 for Movie Club members and $10 for regular patrons on Mondays. Hayden Orpheum adult tickets are $13.50 on Tuesdays. Dendy does Tuesdays on a budget with $13.50 tickets available for 2D sessions.
10. Old school movie theatres with old school prices: check out cinemas like Dumaresq Street in Campbelltown where tickets are just $7.50 all day every day! Reading Cinemas in Sydney only charge $12 per ticket. Blacktown's Skyline Drive-In cinema tickets start from $12.50 per person. The Hornsby Odeon Cinema adult movie tickets are $15 and children are $10.
11. Student Mondays: Event Cinemas offer $8 tickets for students every Monday. Dendy Cinemas offer $8 student tickets on Wednesdays. Dendy Newtown offers $8 student tickets for all sessions on Wednesdays, Thursdays and Fridays. Randwick Ritz has all Student Tickets for just $7 on Mondays. Hayden Orpheum '6 After 6 Student Mondays' when all 2D tickets $6.00 and 3D Tickets are $9.00 after 6pm. The Hornsby Odeon Cinema Student Mondays tickets are a crazy $5 (excluding Public Holidays).
12. Check out the Choovie app! It rounds up smaller independent cinemas and prices movie tickets based on how full an upcoming session is. While packed sessions will be on the pricier side, a session that's full of empty seats will likely come at a bargain price.
More Entertainment Here
Best Bowling Alleys For Kids
Where To Play Mini Golf
Best Plaster Painting Places
Have you signed up to our newsletter? Join ellaslist to get the best family and kid-friendly events, venues, classes and things to do NEAR YOU!