What's Happening for Kids at the Sydney Lunar Markets!
Family
Kids
Mums & Bubs
Teens
Todders
Preschoolers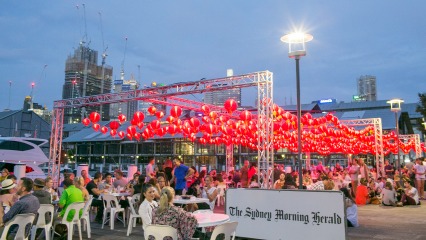 Celebrate the Year of the Rooster at the sensory extravaganza of the Sydney Lunar Markets!
The Sydney Morning Herald Lunar Markets, presented by The Star, comes to Pyrmont Park for 10 spectacular nights, from 27 January- 5 February 2017. Best of all- it's FREE ENTRY!
Our Top Foodie Picks For 2017
Alight with lanterns, the park will explode with colour, culture, music and delicious food, with over 20 vendors bringing you the best of Chinese, Thai, Vietnamese, Filipino and Korean cuisine. Some old favourites include
Everybody Loves Ramen, Bao Stop
(did anyone say dumplings?),
Happy as Larry
, and even mini pancakes, gluten free baked donuts (new!) and waffle on a stick.
N2 Gelato and Black Star Pastry
are teaming up again to bring back their famous strawberry watermelon cake smash as well as their Gong Xi Fa Chocolate (milk chocolate gelato filled with mint choc chip cookie dough and oreos).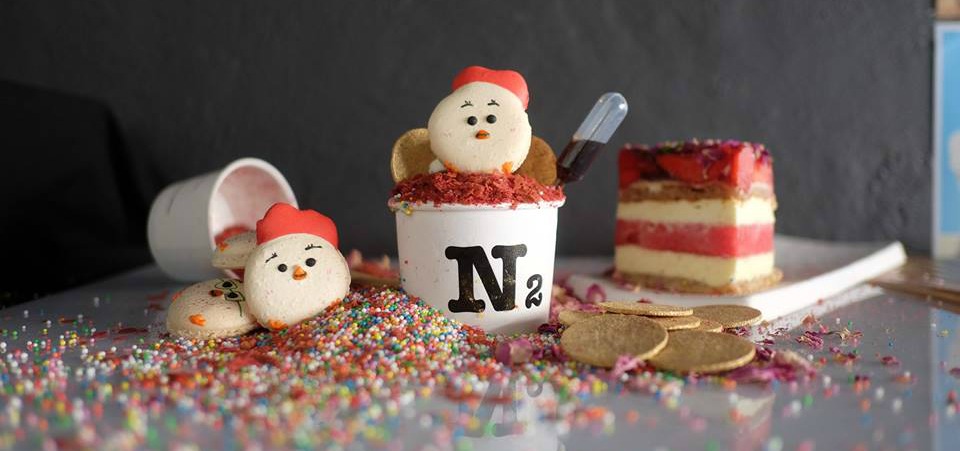 Exclusive to the markets is Baked by Andres' 'Matcha the Frog' (biscuit topped with green tea ganache, matcha mousse and lots more), so sweet as well as savoury tastebuds are sure to be satisfied.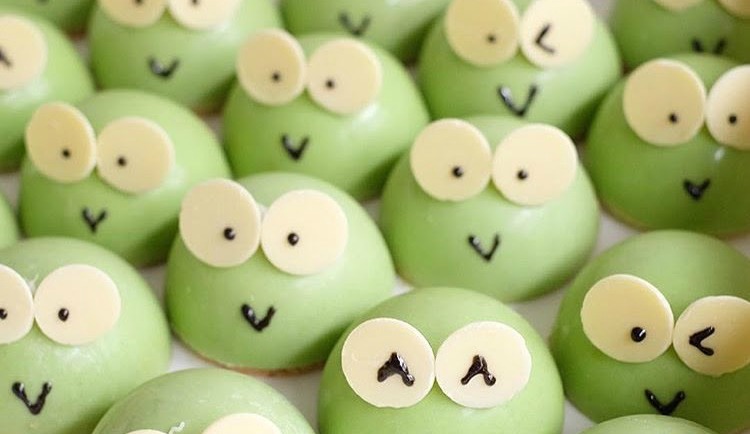 Chur Burger will premiere their first ever food truck at this year's Lunar Markets, with a menu that includes the 'Hoisin goin' bro?' beef burger with hoisin sauce, 'The Lunar 'Chick'' salt and pepper fried chicken and 'Aaah Pork Q' Asian-style pulled pork. We also recommend One Tea Lounge's ramen burger, and Mama Linh's lettuce cups. In terms of drinks, brand new to 2017 is the Bubble Bar- where you can indulge in alcoholic and non-alcoholic 'bubble' teas that are photo opportunities waiting to happen. Flavours include Green Tea & Lychee, Signature Milk Tea, Taro Milk Tea, and a Mango Black Tea. If you want to try these delicious foods but don't want to wait in line, head to the Menulog seating area where food from the stallholders will be delivered directly to you!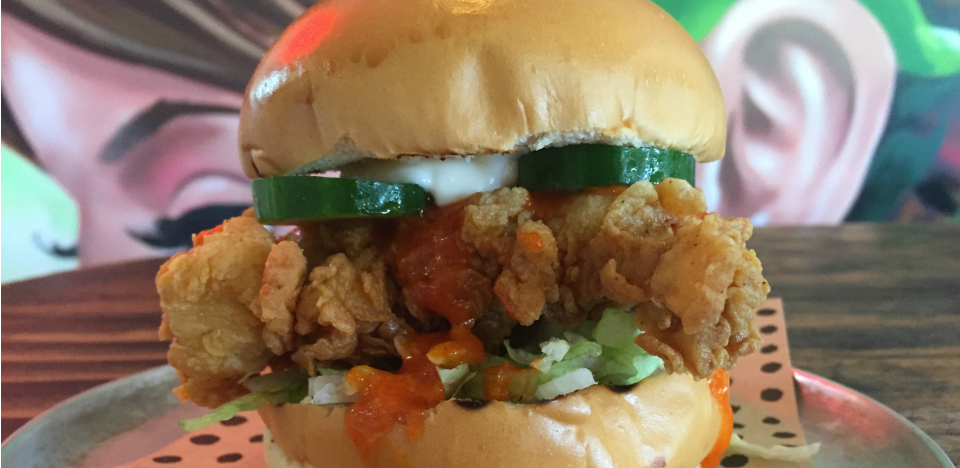 The 2017 Line-Up
This year, there will be plenty of Instagram opportunities: catch lantern installations, outdoor bars serving exotic cocktails, giant outdoor games and an awesome line-up of DJ and acoustic talent!
Soul of Sydney
will be performing live on opening night, followed by Dj Mo Funk and Dj Morphingaz on the Saturday night. Other acts to look forward to include the acoustic stylings of Blain & Courtney, the Eloisa Cullington Duo and the Laura Stitt Duo, as well as a heap of Djs: DJ Brenny B-Sides, DJ Black Cashmere, DJ – Brenny B-Sides & loads more. Check out the full schedule
here.
How to Tackle the Lunar Markets with Kids
Stressed out by the thought of big crowds and your tiny toddlers? We reckon the tips we had on
how to survive the Night Noodle Markets with young ones
will definitely apply to your family's Asian foodie quest!
Kid-Friendly Highlights
On Friday 27 January, if your little one is a footy fan, don't miss the Meet & Greet from 5.30-6.30pm with stars from the
Sydney Roosters
(it is the Year of the Rooster, after all!). That same evening from 6-8pm, there will be
stilt walkers
to check out as well, and they will reappear on Thursday 2 February at the same time. There will be
origami making workshops
from 6-8.30pm on Sunday 29 January & Thursday 2 February, as well as an OzHarvest
Children's Nutritional Lesson
from 4.30-5.30pm on Saturday 4 February.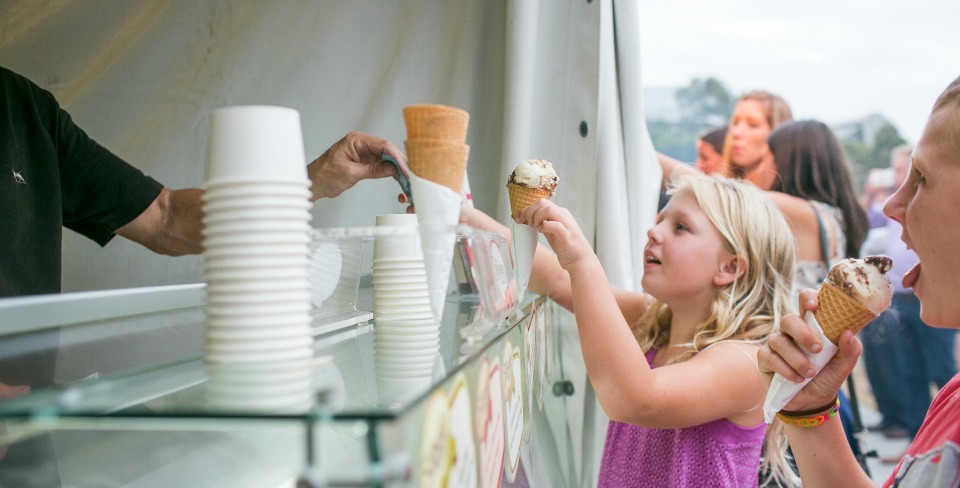 Mixed Reviews
Overall, people seem the be really enjoying the Lunar Markets this year, however, a few market-goers have shared their experiences on
The Lunar Markets Facebook.
Here are some points to consider:


Some people have been disgruntled that this is a

CASH

-

FREE

EVENT

, so make sure you come prepared with cards!


Others have expressed that they wish the Lion Dances would return for nightly performances as they did last year, which was a family-friendly highlight that's been sorely missed


Others have commented that the food is over-priced, with some dishes costing $20, far too much for a markets-type venue. Suzana commented: "3 dumplings for $12??"


Monica commented that 2 of the star Roosters players that were supposed to be present for the meet and greet did not in fact show up. She also said of the market's organisation: "When the sign says from 5pm, I expect the food to be ready at 5pm or at least be able to order at 5pm, not be told to 'come back at 5.30pm' which is what Bao Stop told us to do! "


Overall, although you

MUST

expect some lines, the waits don't seem to be as bad as they have been in previous years


Although it's to be expected, the markets in 2017 are

PACKED

! Many families have not been able to get a table or great spot, with many having to sit against walls, so our advice would be to go as early as possible.
What You Need To Know
Where: Pyrmont Bay Park, Pyrmont, Sydney
When: Monday-Wednesday: 5-9pm, Thursday-Friday: 5-10pm, Saturday: 4pm-10pm, Sunday: 4pm-9pm
Cost: Free
Check out transport information here.