Whatever Happened to Anne Gedde❜s Flower Pot Babies?!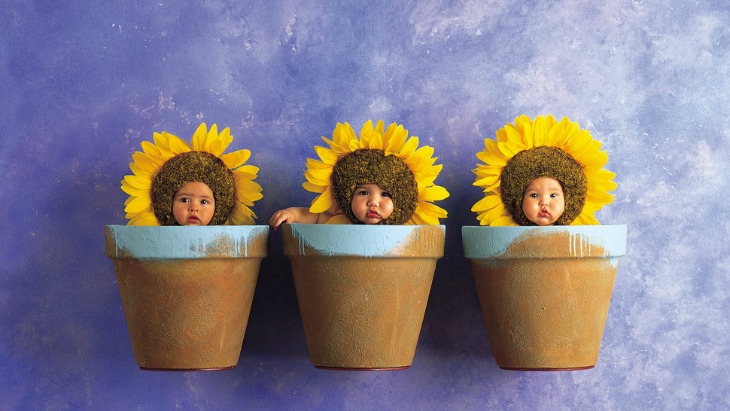 By: Phoebe Ackland, ellaslist
Everybody knows the newborn photography of Anne Geddes circa the 90s. You know- the ones with chubby-cheeked cherubs wearing adorable head accessories, and identical triplets sitting side-by-side in identical flowerpots? They pretty much paved the way for the adorable, sometimes kooky newborn photography style we know and love today.
If you are or were a Geddes fan, then you'll just LOVE the new photo series she's been sharing to Instagram. Titled 'BABY, LOOK AT YOU NOW!' Geddes has tracked down her popular models from long gone baby shoots and has shared then-and-now photos of these all-grown-up babies. It's pretty touching:
1. Gorgeous Then, Gorgeous Still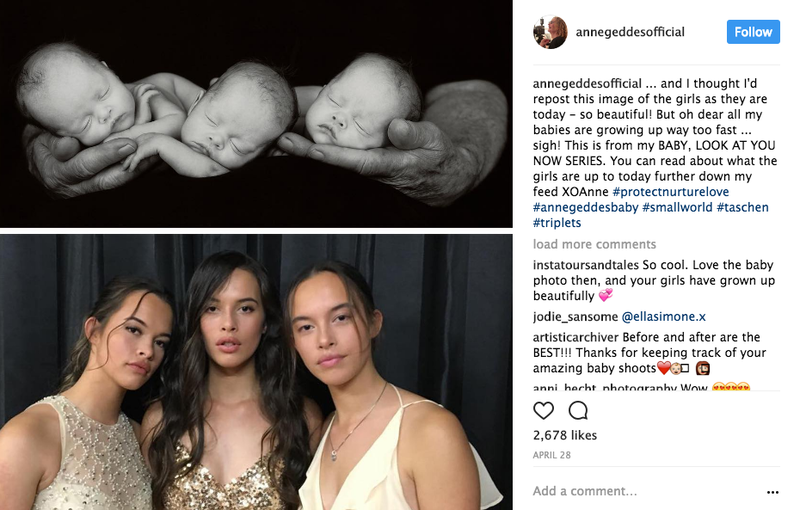 2. From Learning To Sit To Walking Down The Aisle!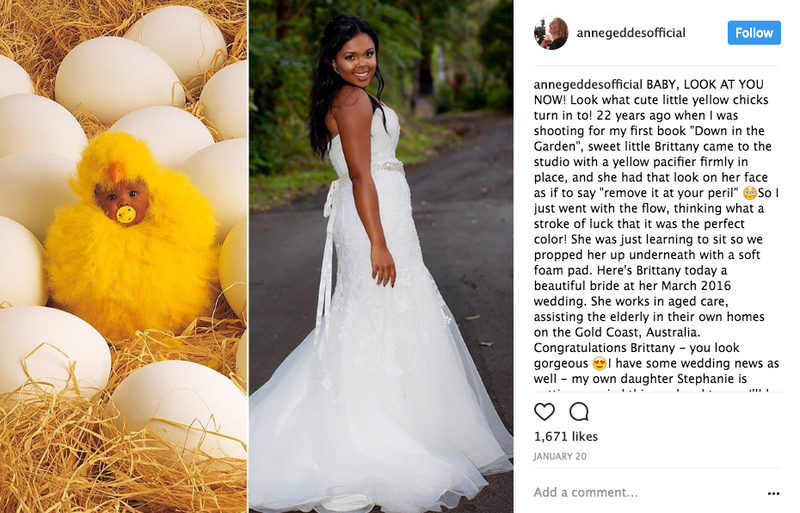 3. Flower Crown Boy Is Now A Man!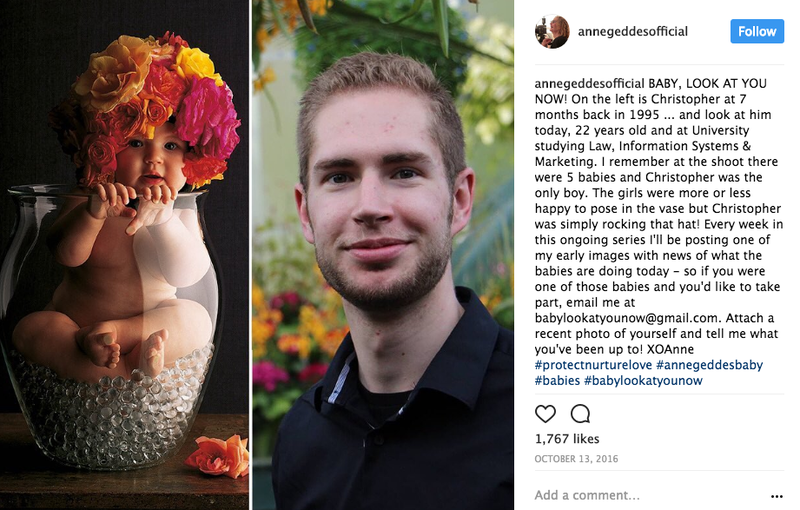 4. Tyla Went On To Compete in the 2016 Rio Olympic Games for the New Zealand Rugby 7s!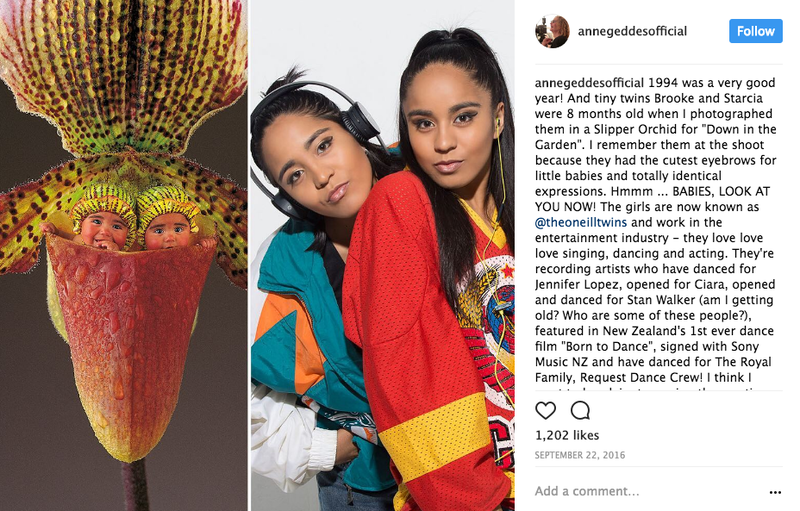 5. Danielle the 'Peony Angel'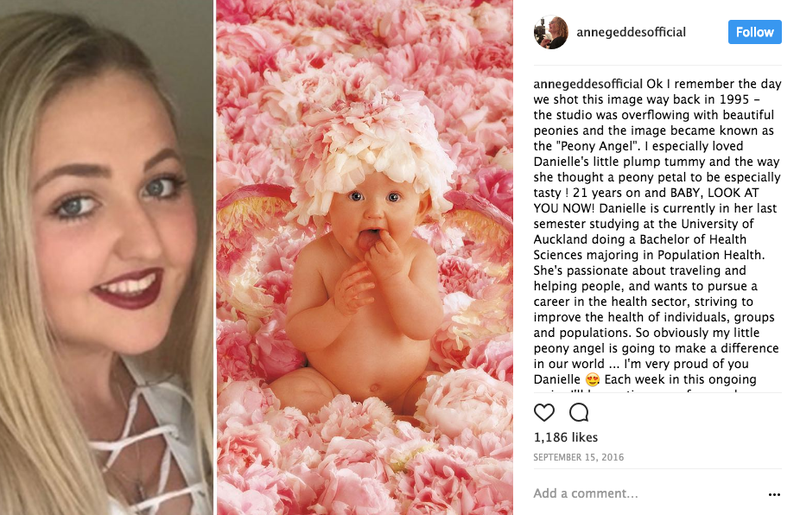 6. Taylor's Photo Was On The TV Series 'Friends!'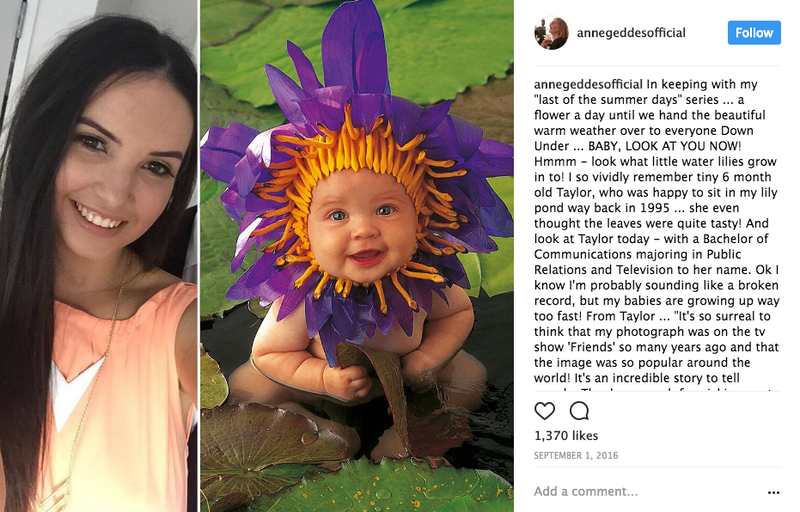 7. The Cutest Easter Bunny of '94 Turned Into Quite The Athlete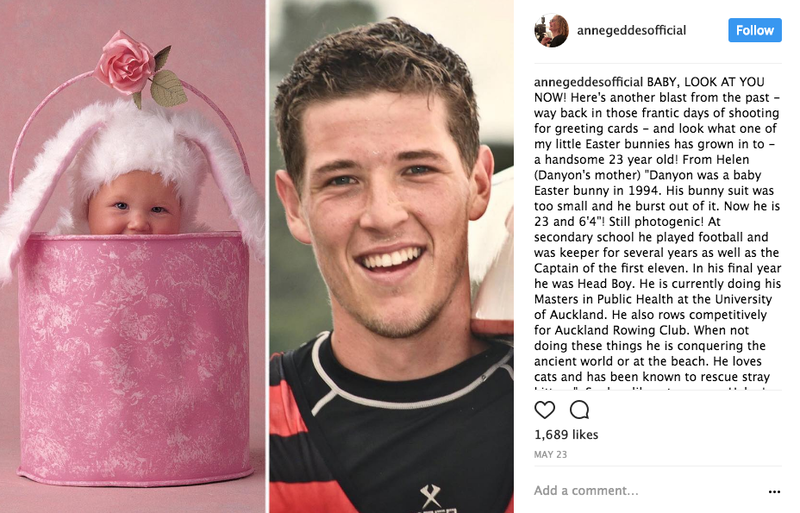 8. Photogenic Before They Even Exited The Womb!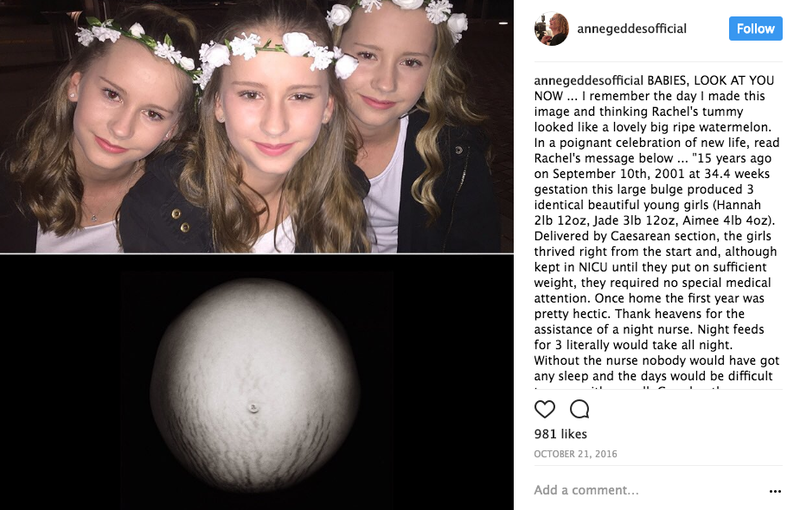 Follow Anne Geddes on Instagram for more beautiful images and updates on her flower pot babies.