What❜s on for Kids in Melbourne This Week October 23 - 31
It's Fright Night time with the Spooktober Halloween Festival at the magnificent St Kilda Town Hall, surf's up at the Australian National Surfing Museum, and Melbourne Museum is running it's super-popular Romp & Stomp for 2018 this week - it's an action-packed schedule!
1. Wipe Out!
Exclusive footage of some of the world's most extreme waves spearheads the major Wipe Out exhibition at the Australian National Surfing Museum. The unmissable scenes have been commissioned from leading Australian surf moviemakers Jack McCoy and Tim Bonython, who have compiled the 'surfing gone wrong' moments.

The family-friendly exhibition features various activities including life size Wipe Out snakes and ladders for youngsters, and an opportunity to put yourself in a wipe out situation.

As well as the exhibition, the Australian National Surfing Museum features more than a century of surfing history in Australia. Displays include films, more than 150 surfboards, stunning photographs, unique surf art, vintage surf clothing, wetsuits, movie posters, games, books, and competition trophies.
What you need to know:
When: 9am - 5pm daily, until November 4, 2018
Where: Australian National Surfing Museum, 77 Beach Road, Torquay, Victoria, 3228
Cost:
Adult: $12.00
Concession: $8.00
Child aged under 16 years: $8.00
Family (For two adults and up to three children): $25.00
For more info: See our event listing.
Main image credit: Visit Victoria
2. Mini Artists Workshop
A program designed for 2–5 year olds wanting to see, play and make art. This guided tour and workshop for pre-schoolers and their carers is followed by morning tea from Café Heide.
Assemble Heide III Information Desk
What you need to know:
When: 10am - 11.30am October 31, 2018
Where: Heide Museum of Modern Art, 7 Templestowe Rd, Bulleen VIC 3105.
Cost: Adult $38 / Concession $32, includes museum admission & morning tea for 1 adult and 1 child.
For more info: See our event listing.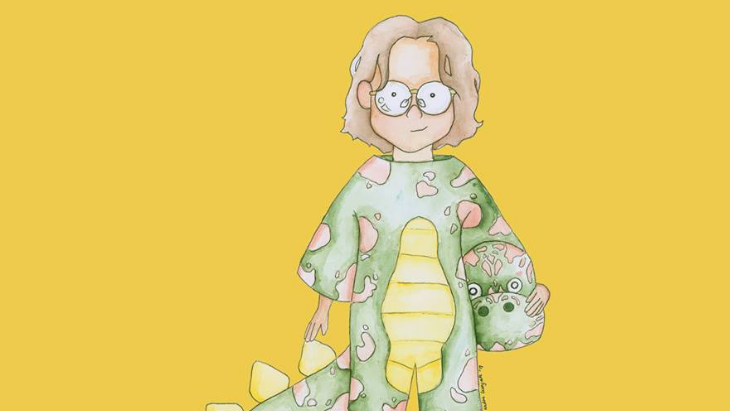 3. Romp & Stomp 2018
Celebrate Victorian Children's Week at Melbourne Museum with the annual Romp and Stomp Fun Day for Children.
This event is especially for children between the ages of 0 and 5 years of age to experience a number of fun play-based activities which highlight the value of education, experiences and diversity in early childhood development. The theme this year is Little Explorers!
Featuring live exhibits, dress ups, craft activities, special performances by renowned storytellers, performers, musicians and so much more.
Suitable for ages 0 to 5 years. Children must be accompanied by an adult.
Music: Enjoy musical performances by Teeny Tiny Stevies, Playgroup Victoria's Girls 'n' Boys Come Out to Play and Sing&Grow's Meredith Drinkell.
Readings: Author Suzanne Barton will read from her book Meeka, plus relax at Heads and Tales story telling sessions with Anna.
What you need to know:
When: 10am - 2pm, October 24, 2018
Where: Melbourne Musem, 11 Nicholson St, Carlton.
Cost: $0 - $15, included with museum entry.
For more info: See our event listing.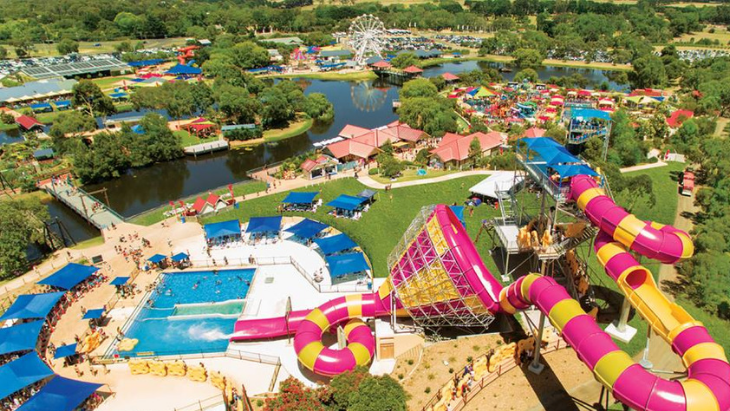 4. Geelong Adventure Park Re-Opens for Summer 2018!
The warm weather is here and Victoria's biggest water theme park is ready to bring EPIC to your summer. Adventure Park Geelong will open its doors to the public for the season on Saturday 27 October 2018 until 22 April 2019.
If you were one of the few who didn't get out to Geelong to experience the Tornado last year, this is the year to see what everyone has been talking about and brave the Tornado, Victoria's biggest and only Proslide Tornado waterslide.
The Tornado adds to the huge line up of over 20 rides and attractions, including splashtastic water attractions the relaxing Lazy River, the speed racing Aqua Racer, and the family friendly water play areas and waterslides suitable for all ages.
Adventure Park also boasts a number of classic 'dry' rides, the Ferris Wheel, Grand Carousel, the dizzying Crazy Coaster, Red Baron, mini golf and Little Buggy Speedway cars that lets the kids jump into the driver seat.
Adventure Park is also one of the only family attractions that allows guests to bring their own picnic and encourages use the free onsite BBQ facilities. However, for those who like to pack light, there's a big selection of food, beverages and treats available in their many dining outlets.
What you need to know:
When: Saturday 27 October 2018 to 22 April 2019
Where: 1249 Bellarine Hwy, Wallington Vic
Cost:
General Admission, guests 120cm tall & over - $44.50
Junior Admission, guests 90cm to 120cm tall - $34.50
Child Admission, under 90cm tall are free
Senior Admission (Guests 60 years and over) - $27
Disabled / carer Admission - $27
For more info: See our event listing.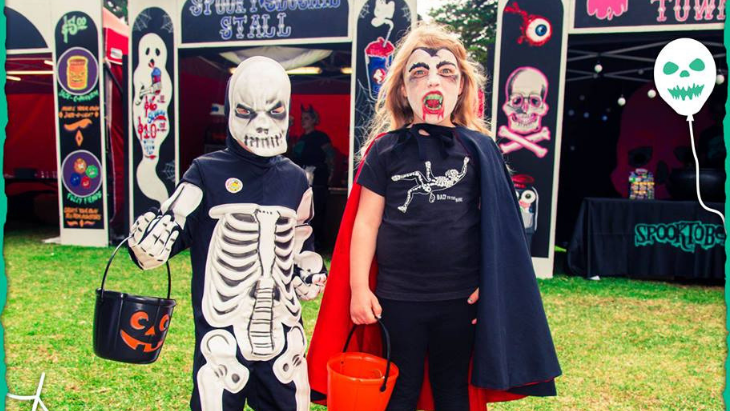 5. Spooktober Halloween Festival
For the sixth year in a row, Spooktober Halloween returns to scare Melbournites and provide the people witha place to celebrate and experience the fun of Halloween.
See the grounds around St Kilda Town Hall dramatically transformed to include not one, but TWO Haunted Houses with different scare levels, the ultimate Trick or Treat Trail (sponsored by WIZZ FIZZ), Food Trucks, Halloween-themed games and activities, costume contests and more Halloween fun!
Halloween dress-up is highly encouraged, as the spooktacular Count Carisle will be personally handing out prizes to the most scarily dressed Trick or Treaters every hour during the festival hours.
As night falls, the After Dark Tours begin. Brace yourself as the doors of The Coven and Phobia creak reopen for anyone brave enough to enter...
What you need to know:
When: October 31 - November 4, 2018
Where: St Kilda Town Hall, St Kilda
Cost: Entry to the Festival grounds is free, certain attractions require an entry fee. Find the specifics here.
For more info: See our event listing.