What❜s on for Kids in Melbourne This Week November 23 - 30
The last week of November has a packed schedule as Christmas activities for kids heat up in Melbourne!
Santa's Magical Kingdom kicks off for another festive month, The Cake Bake & Sweets Show comes to town (don't miss the workshop where you learn to make your own unicorn cake!), get colour happy at the Colour Run Hero Tour or get your dancing shoes on for the Melbourne Museum Dino Disco for kids 4-12 or with the stage show of childhood favourite The Very Hungry Caterpillar.
Something for everyone!
1. The Colour Run Hero Tour
It's a bird! It's a plane! No… it's The Color Run Hero Tour! Celebrate the hero in you in a realm where nothing is impossible and you are unstoppable!
Soar to new heights in the Hero Zone; confront double the color in the Super Zones; suit up in gear fit for only the most super of heroes.
This year's theme features an all new participant kit, new course elements, and a super-charged Finish Festival. Will you rise to the challenge and be a #TCRHero?
With no winners or official times, The Color Run caters to everyone—first time runners to seasoned athletes. Some Color Runners participate as a celebration and capstone of their healthy living accomplishments, while others participate for reasons unique to them.
The Color Run, also known as the Happiest 5k on the Planet, is a unique paint race that celebrates healthiness, happiness, and individuality. Now the largest running series in the world, The Color Run has been experienced by over 6 million runners worldwide in 35+ countries.
What you need to know:
When: From 7am, November 25, 2018
Where: Flemington Racecourse
Cost: Children's tickets begin from $50
For more information: See our event listing.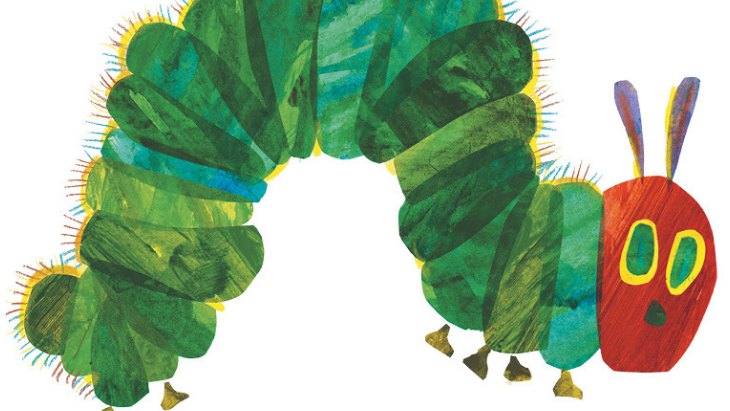 2. The Very Hungry Caterpillar
One of the most-read and famous children's books of all time, The Very Hungry Caterpillar emerges off the page in a masterful theatrical experience for the whole family.
This enchanting show features a menagerie of 75 lovable puppets, faithfully adapting four of Eric Carle's timeless stories, The Artist Who Painted a Blue Horse, Mr Seahorse, The Very Lonely Firefly and of course the star of the show – The Very Hungry Caterpillar.
What you need to know:
When: 10am or Noon, November 28
Where: Arts Centre, 100 St Kilda Rd, Melbourne
Cost: Tickets start at $27 for B Reserve seating
For more information: See our event listing.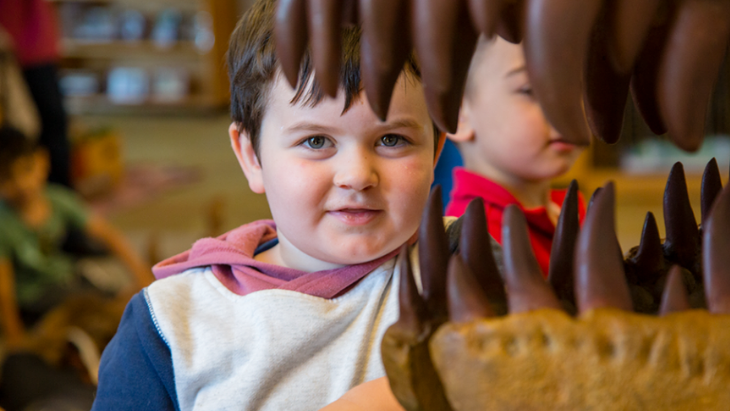 3. Hello Museum Dino Disco
Enter the museum through the special entrance to the Children's Garden on the corner of the museum's grounds nearest Rathdowne Street.
Get your dancing moves on as you wiggle jump twist or hop to the best of disco and pop in the Science and Life Gallery, led by the fantastic Dino D.J.
Explore a special night-time opening of the Pauline Gandel Children's Gallery and take a break from all those dancing moves with a play in the garden in the dappled evening light.
This special dino disco has been developed for families with children aged 4–12 (all children under 3 are free and are most welcome).
What you need to know:
When: 6pm - 8pm November 30
Where: Melbourne Museum, 11 Nicholson St, Carlton
Cost: $14 members, $18 non-members, children 3 and under are free.
For more information: See our event listing.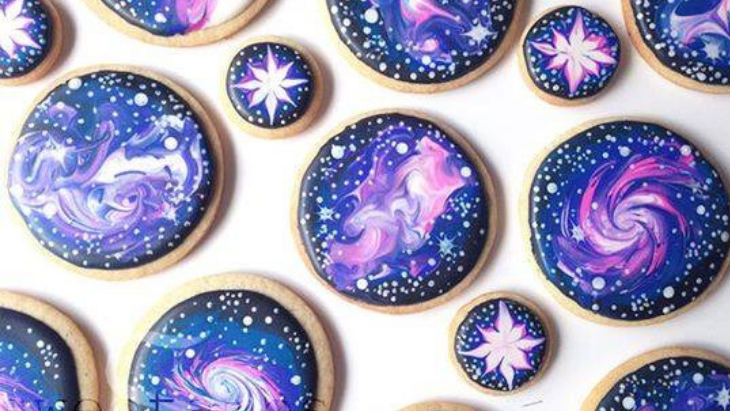 4. The Cake Bake and Sweets Show
The Cake Bake & Sweets Show is Australia's ultimate foodie experience, giving you a three-day live event devoted to the world of baking and the art of cake decorating.
Whether you are passionate about baking and decorating, or you just can't get enough of cakes, sweets and other delicious temptations, this one-of-a-kind experience packed with celebrity demos, informative classes and interactive workshops is sure to fulfil your sweet tooth.
You'll find exhibitions on healthy baking, a chocolate masterclass, celebrity chef demonstrations, and workshops on piping and decorating, baking Christmas cookies, and even making a unicorn cake for beginners.
Learn new skills and techniques, receive tips from the best in the business, stock up on all the latest supplies and even meet your favourite pastry chefs, all under one roof!
What you need to know:
When: 10am - 5pm Friday 30th November - Sunday 2nd December
Where: Bays 4-9, Melbourne Convention & Exhibition Centre, 1 Convention Centre Pl, South Wharf
Cost: Children's tickets start from $23.50, workshop tickets extra. Find all the information for each day/workshop here.
For more information: See our event listing.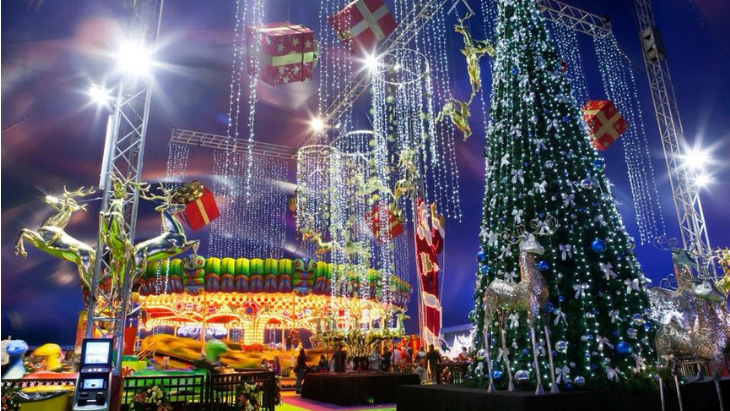 5. Santa's Magical Kingdom
Santa's Magical Kingdom returns this November and December to Melbourne's Caulfield Racecourse, where the magic of Christmas comes alive.
The kingdom is made up of an interactive walk-through adventure land including everything that you love about Christmas, plus the Bertocchi International Spectacular Christmas Show that will amaze everyone.
Lasting memories of fun, laughter and special family time will be remembered by guests long after the event has come to a close. Santa's Magical Kingdom is for every child and the 'inner-child' in all of us!
What you need to know:
When: November 23 to December 23, 2018
Where: Caulfield Racecourse, Gate 22 Station St, Caulfield East
Cost: Children's tickets start from $38.64
For more information: See our event listing.
Main image credit: The Colour Run