What❜s on for Kids in Melbourne This Week May 8 - 15
Once again, Fed Square is opening up a winter-themed wonderland to truly get into the spirit of the upcoming season.
Once you're done with that, you can check out MegaBeasts (based on the megafauna of Australia's past), a circus musical, or even Melbourne's favourite Book Market.
The Winter Village
The Winter Village is a euro-style winter wonderland atop the Skyline Terrace at Fed Square that will pop-up from May 2 through to the end of August 2019.
Set to be Melbourne's landmark destination this winter (and super-fun for kids!), The Winter Village will be equipped with an ice skating rink, a cozy igloo village, a larger-than-life mega igloo where it snows on the hour, a Graze kitchen and a Sip bar.
Melburnian families can look forward to specialty winter-themed food and beverage menus, pop-up bars, after-dark activations with local Melbourne DJs, competitions and private igloo experiences fit for an Eskimo.
What you need to know:
When: May 2 - August 31, 2019. Open 11am - Late
Where: Federation Square Skyline Terrace, Melbourne
Cost: Entry to the Winter Village is free, activity prices vary. Book here.
For more information: See our event listing.
Image credit: Federation Square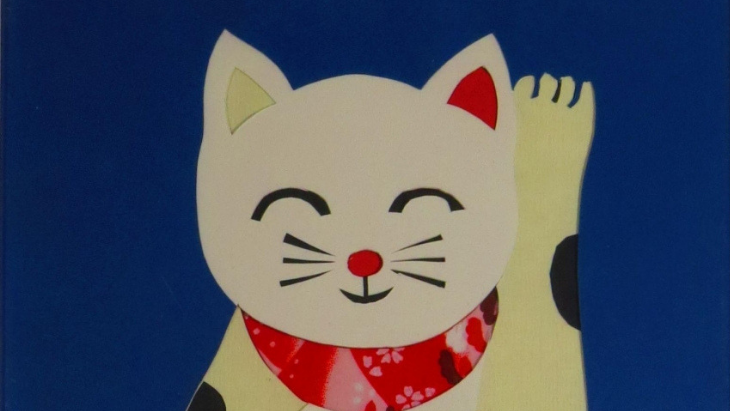 Workshop: Japanese Paper Cutting Art
Learn the delicate art of Japanese paper cutting, where layers of paper are cut to reveal a three dimensional design.
All materials are provided, just bring a manila envelope or plastic sleeve to carry your artwork home in. You will be using sharp knives and cutting board to create an A4 size artwork.
What you need to know:
When: 12pm - 2.30pm, May 11
Where: incub8r, 116 Greville Street, Prahran
Cost: $85
For more information: incube8r.com.au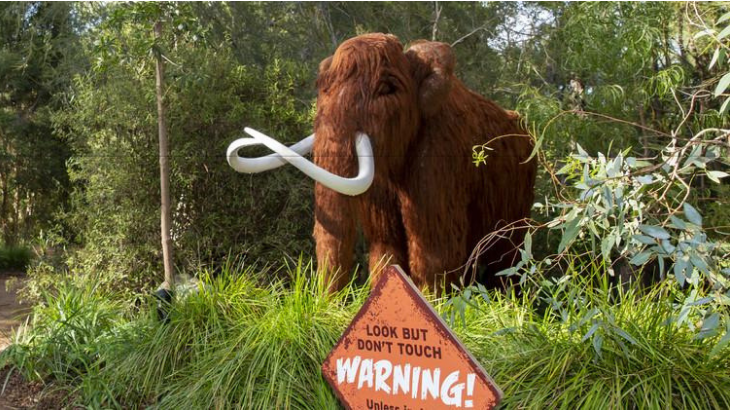 MegaBeasts at Healesville Sanctuary
Giant animals, called megafauna, once roamed the landscapes of Asia, Africa, Europe and North America more than 10,000 years ago, and the Healesville Sanctuary MegaBeasts are eerily similar!
Looking very much alike with their rrelatives still in existence today, these family-friendly ones are on a much smaller scale.
Spot the giant terror bird, the woolly mammoth, the saber-toothed tiger and more in this animatronic spectacular that will delight young and old.
Help the Zoo discover why megafauna ever went extinct by exploring a collection of amazing, ancient artefacts.
What you need to know:
When: 9am - 5pm Until July 14
Where: Healesville Sanctuary, Badger Creek Rd, Badger Creek
Cost: Included with Zoo entry
For more information: See our event listing.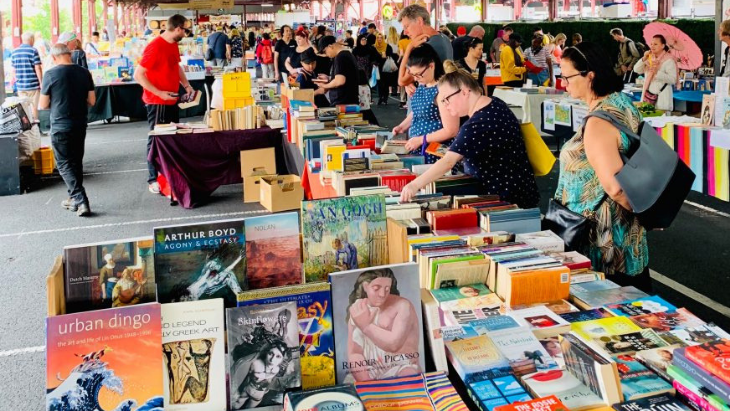 Melbourne Book Market
One of Melbourne's most beloved book markets comes to the Queen Vic!
Melbourne Book Market is a curated collection of more than 5000 new and pre-loved titles selected and presented by 15 of Melbourne's most experienced booksellers as well as authors, illustrators and book creators.
Browse through literature, history, gardening, travel, art and kids books, plus an array of quality second-hand vinyl records and CDs.
The 15 founding members will have their own stalls at the Market every Sunday, presenting up to 20 pop up stalls at the Melbourne Book Market.
There will be live acoustic music from local Melbourne artists each week and demonstrations by picture book illustrators.
When: 10am - 4pm every Sunday until August 25.
Where: A Shed, Queen Vic Market
Cost: Free
For more information: See our event listing.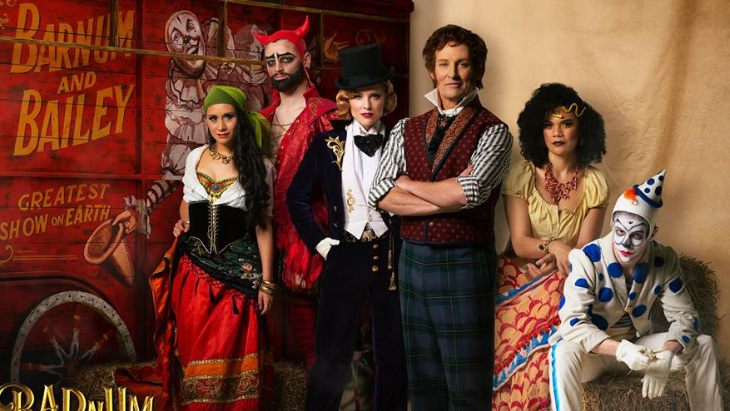 Barnum the Circus Musical
Step right up! BARNUM The Circus Musical is running until May 26, and will show you every sight and wonder that name Phineas Taylor Barnum stands for.
Witness Jumbo, the largest elephant in the world, Joice Heth the oldest woman to ever live, and the most beautiful operatic voice to ever appear on stage, the Swedish Nightingale Jenny Lind.
Playing now at Melbourne's Comedy Theatre.
What you need to know:
When: Until May 26, 2019
Where: Comedy Theatre, 240 Exhibition Street, Melbourne, Victoria, 3000
Cost: From $71
For more information: See our event listing.