What❜s on for Kids in Melbourne This Week March 15 - 21
The circus has come to town! And it has dinosaurs! Find the unusual but awesome combo at Altona until the end of the month, alongside Thomas the Tank Engine out at Gembrook, village markets, festivals, and a rad skateboard painting workshop for the older kids. It's a packed week - don't say we didn't warn you!
1. Silvers Circus | Jurassic Unearthed
Silvers Circus 2019 presents not only a 90 minute circus spectacular with a line up of stunning international artists, Las Vegas style illusions and captivating production techniques, but also this year features a free dinosaur exhibition.
You'll feel as though you've been pulled back in time as you walk through a jungle full of giant sized, life like Dinosaurs.
Expect to see all your favourite dinosaurs, plus loads more, and learn more about them. There are photo opportunities galore and it'll be hard to believe they aren't real!
The Dinosaur exhibition opens 1 hour prior to every show, which you will enter and exit through. Stay as long as you like after the show too-there is no time limit.
(PS, there will also be a surprise appearance from n resident dinos Fluffy & Spike!
What you need to know:
When: March 8 - 31 various showings throughout the day, see more detail here.
Where: Apex Park, Dough Grant Reserve, Queen Street Altona
Cost: Side Chairs: Adult $35 | Child (3-12 years) $25 | Pensioners and full-time students $30
Elevated Chairs: Adult $40 | Child (3-12 years) (3-12 years) | Pensioners and full-time students $35
Ringside: Adult $50 | Child (3-12 years) $40 | Pensioners and full-time students $45
For more information: See our event listing
Image credit: Silver's Circus Facebook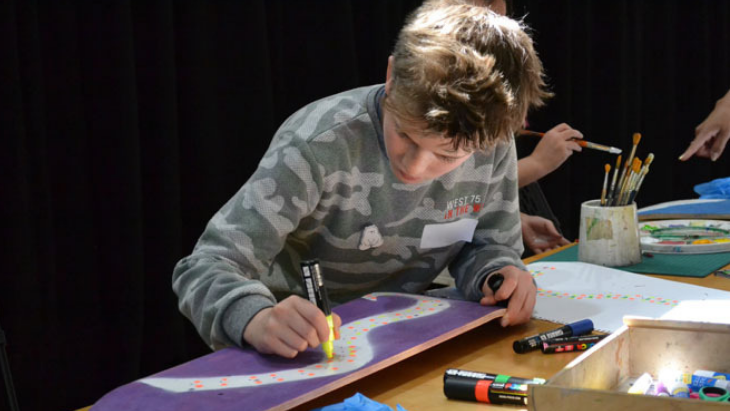 2. Paint your own Skateboard Deck
Join artist Tricia Van Der-Kuyp aka 'Vandal' to paint your own skateboard deck. You will use stencils, spray cans and sharpies to create your design. You can also include collage elements to create a real mixed media masterpiece.

Tricia (Wiradjuri Nation) is a Melbourne-based spray canner, stencil artist, and all around creative type. She paints up skateboards and exhibits them in various galleries. Tricia also engages in art drops around Australia where she releases her characters such as dingoes, wolves, and orangutans on small canvases for adventurous art enthusiasts to collect. She believes in creating artwork for people to enjoy.
Session also available for 7 to 9 years.
What you need to know:
When: 1.30pm - 3.30pm, March 17
Where: ArtPlay, Birrarung Marr (Behind Fed Square), Melbourne
Cost: $16 per child, All materials will be supplied, including skateboard deck.
Age: 9 to 12 years (aults are not required to stay)
For more information: See our event listing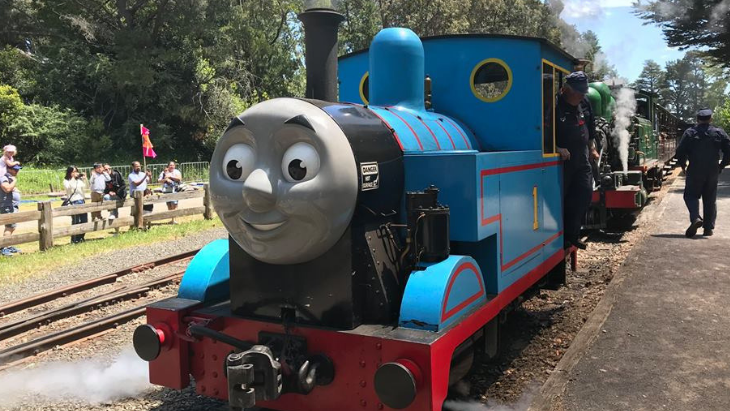 3. Day Out With Thomas at Puffing Billy Railway
Thomas fans are invited to the picturesque Gembrook Station to enjoy a super-fun day with their favourite train and his friends.
The checklist includes:
35-minute train ride with Thomas, Percy, and Diesel
The Imagination Station - play and create with Thomas and Friends
Jumping Castles
Animal Nursery
Photo opportunities with Thomas and Friends
And plenty of other FUN activities for all the family!
Don't forget to collect your free personalised Junior Engineer Certificate!
Tickets include all activities, rides and a chance to shake hands with The Fat Controller.
What you need to know:
When: Saturday 16 and Sunday 17 March, 2019
Train Times: 10.00am, 11.20am, 12.40pm, 2.00pm
Where: Puffing Billy Railway, Gembrook
Cost: Adult $40 | Children 4-16 years $40 | Toddler 1-3 years $24
For more information: See our event listing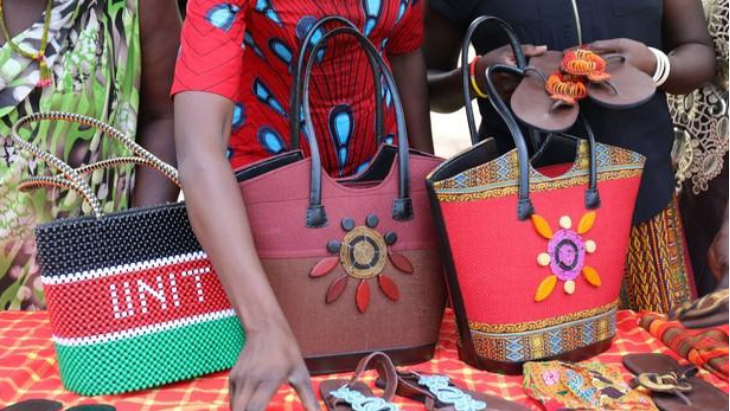 4. Village Market at Werribee Open Range Zoo
The lawns of Werribee Open Range Zoo's lawns will come to life this month with the Village Market.
Stalls, performances, food, drink and craft activities will infuse each Sunday with all the colours of Africa in this brand new experience.
Peruse the market stalls for stunning beaded sandals, hanging planters, and African fabric tops and skirts.
Join South Sudanese Yirol dancers as they perform in traditional costumes, then dance to the beat of African drums.
Enjoy the rich smells and flavours of an Ethiopian coffee ceremony and taste speciality Sudanese tea.
Then watch animals emerge from stone through traditional carving demonstrations.
What you need to know:
When: 11am - 3pm on Sundays in March
Where: Werribee Open Range Zoo, K Road Werribee
Cost: Village Market is included FREE with your ticket to Werribee Open Range Zoo.
For more information: See our event listing.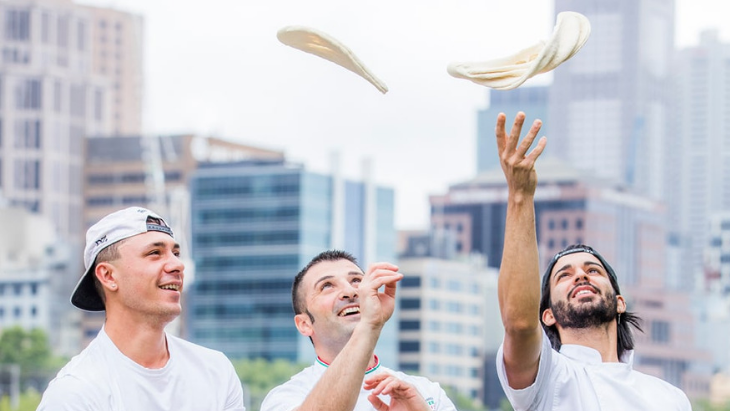 5. Gradi Italian Festival
It's all things Italian along the Crown Riverwalk as we celebrate pizza, pasta and iconic Italian desserts with live entertainment, family activities, and pop-up bars for the grown ups.
Gradi's renowned Johnny Di Francesco is the first Australian ever trained in Naples to the 'Associazione Verace Pizza Napoletana' rules and was named the best in the world at The 2014 World Pizza Championships in Parma for his now famous Margherita pizza.
All the hits from Italy's culinary canon will be available for your gustatory pleasure, plus you can hit up the salumi a formaggi station. A special gluten free pizza station also available.
What you need to know:
When: March 15 - 17, 2019. Friday: noon – 10pm, Saturday: noon – 10pm, Sunday: noon – 9pm
Where: Crown Entertainment Complex, 8 Whiteman Street, Southbank
Cost: Free
For more information: See our event listing.