What❜s on for Kids in Melbourne This Week June 8 - 14
There's snow! And kids in film! And when you're finished with that this week, you can watch some adorable doggos run in Portarlington, celebrate celtic heritage, and watch the splendour of Alice in Wonderland brought to life by the Australian Ballet.
Have fun out there!
National Celtic Festival
Gather in the beautiful township of Portarlington and unleash the spirit, discover the passion and experience the ancient Celtic culture with this wonderfully popular festival.
This normally quiet ba side village comes to life with the music, laughter and passion of the Celtic spirit as the winter festival (regarded as Australia's premier Celtic Folk Festival) attracts over 16,000 people to the region over the three day long weekend. Across community halls and spaces, the hotel, restaurants, cafes and churches there will be a broad and diverse range of arts experiences that capture the Celtic culture in its many interpretations within the Australian setting with a diverse cultural arts program.
In addition to delicious Irish-inspired food, drink, music and dance, there will be a Kids Fest filled with quality children's entertainment; a workshop program just for kids; and all the fun of the family-friendly Ceili dance party. Try out Celtic martial arts, hear fairy stories filled with goblins and leprechauns, and get involved with the extensive Viking display. So much fun!
What you need to know:
When: June 7 - 10, 2019
Where: Portarlington, Victoria
Cost: Adult weekend passes: $190 | Youth (15 to 17) weekend passes: $70 | Children up to the age of 14 years FREE (accompanied by an adult)
For more information: See our event listing.
Main image credit: National Celtic Festival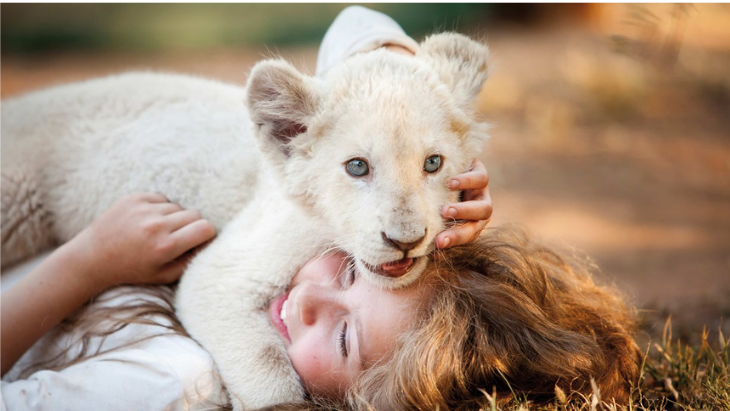 Children's International Film Fest (CHIFF)
Celebrate children in film at Classic Cinemas in Elsternwick, Lido Cinemas Hawthorn, and Cameo Cinemas Belgrave for extraordinary films for the young and young-at-heart.
Enjoy amazing events like the Kids Behind the Camera shorts session, and overcome adversity in Serbian Sundance hit The Witch Hunters. Family and friends are celebrated in Manou the Swift and Monky, and travel... accidentally to the Finnish forests in Matti and Sami and the Three Biggest Mistakes in the Universe.
Travel to the African savannah in Mia and the White Lion, and if you've got feline fever, meet reluctant investigator Marnie in Spy Cat. Solve a dino-shaped mystery in Famous Five and the Valley of Dinosaurs (plus dino Q&A), and celebrate the most magnificent short films of CHIFF at Best of the Fest.
And as an added bonus, the festival is partnering with Little Big Shots to also present a program of short films and workshops alongside the 21 feature films from around the world.
Browse or download the full program.
What you need to know:
When: May 4 to June 10, 2019
Where: Various cinemas around Melbourne
Cost: $12.50 per film per person
For more information: See our event listing.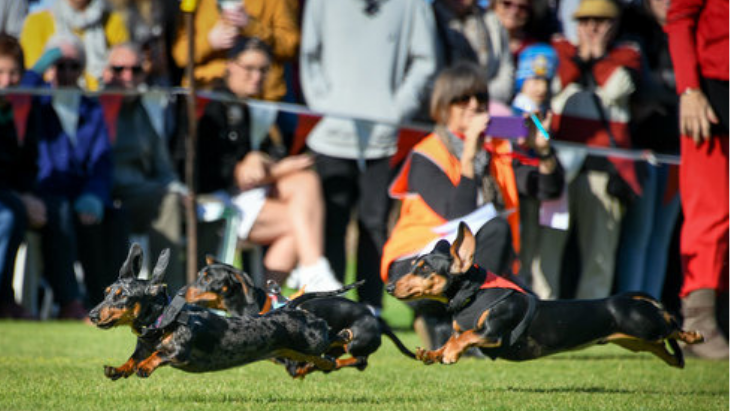 Dachshund Dash 2019
It's not called the Melbourne Cup of dog racing for nothing! It's grown (the numbers of dogs racing, not the actual dogs) to 100 speedy canines madly dashing, leaping or sniffing about to the finish line. Cheer along as the scurrying sausage dogs, most with more heart than sense of direction, and their equally enthusiastic owners, battle it out for the title of top dog.
Head along for a BBQ breakfast and doggy games before the race gets underway at 10.30. Don't miss the super-cute novelty races also!
What you need to know:
When: Sunday June 9, 2019 from 9am
Where: Fiddler's Green, Corner Sackville and Bank St, then Southcombe Oval, Campbell St, Port Fairy
Cost: Free for spectators
For more information: See our event listing.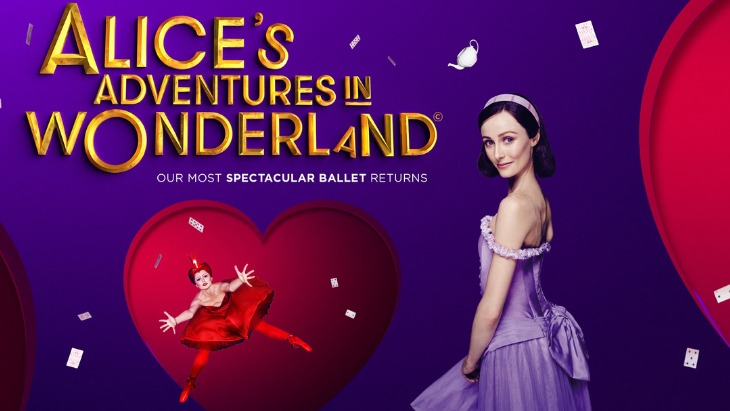 Alice's Adventures In Wonderland - Australian Ballet
She's back! After sell-out seasons in 2017, Christopher Wheeldon's madcap, majestic Alice returns to Melbourne.
This is your chance to find out what all the buzz was about – or to revisit the rich detail and dizzy highs of this hot-ticket show.
Wheeldon has masterfully translated the humour and eccentricity of Lewis Carroll's beloved book to the ballet stage. The Queen of Hearts rampages around her court in a hilarious parody of the Rose Adage, the White Rabbit shimmies his tail, the Caterpillar is an exotic vision with 16 sparkly pointe shoes and the Cheshire Cat is a triumph of the puppeteer's art.
The Tony Award-winning designer Bob Crowley has created a marvellous blend of high-tech wizardry and old-fashioned show-business pizazz, referencing Victorian toy theatres, needlepoint and vaudeville amid darker and stranger visions. Composer Joby Talbot captures Wonderland's moods in an evocative score alive with Cheshire purrs and ticking clocks.
If you're free next week, a Family Night will be held Monday 17 June from 5pm, where you can join in the fun of Family Night before the show. Arrive early to search out the wily White Rabbit and be rewarded with a special keepsake, or have your face painted with glitter and jewels worthy of Wonderland royalty, making your Alice experience one to remember.
What you need to know:
When: June 8 to 22, 2019, various session times.
Where: Arts Centre Melbourne, 100 St Kilda Rd Melbourne
Cost: Adult $169.00 - $284.00 Child $99.00 - $177.00 Group $129.00 - $167.00 Pensioner $141.00 - $241.00 Senior $159.00 - $269.00 Under 30 $113.00 - $198.00
For more information: artscentremelbourne.com.au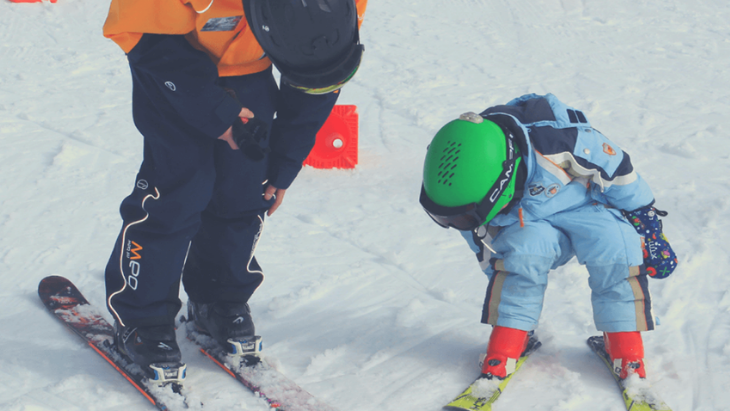 Mt Baw Baw Winter Opening 2019
Yes, it's that time of year already: Snow season! Celebrate the start of the snow with Mt Baw Baw's Opening Weekend event.
Enjoy a wide range of activites throughout the weekend with live music all day and night to get you grooving, including:
Guaranteed lifts turning and ski lessons in the beginer area
Gunaikurnai Welcome to Country and Smoking Ceremony
Snowball Throw and Archery Attack Zone
The annual tug of war competition out the front of Village Central- sign up 2.30pm on Saturday.
Kids facepainting and performers with Magical Happenings
Chill out during the day with Indigenous musician Nicky Moffatt
What you need to know:
When: June 8 + 9, 2019
Where: Mt Baw Baw Alpine Resort, Baw Baw Village
Cost: Free Resort Entry on Saturday and Sunday.
For more information: See our event listing.