What❜s on for Kids in Melbourne This Week June 23 - 30
In this roar-some week, get up close and personal with dinosaurs, see winter wonderlights, hear Professor Brian Cox team up with the Melbourne Symphony Orchestra, or get the kids into their Ranger gear at the zoo over the school holidays. It's packed with fun!
Dino Park @ Melbourne Zoo
Dare to get up close!
Be amazed this autumn as the dinosaurs take over Melbourne Zoo's historic Carousel Park. The Zoo has teamed up with the creators at Erth Visual & Physical Inc to present Dino Park; a unique walk-through experience where you will see these prehistoric creatures come to life.
Pass through quarantine before entering to be careful not to contaminate these precious species. You might even be lucky enough to catch a Dino Keeper waking the dinosaurs from their slumber!
Find out how these beasts evolved into an animal that we know today, and how you can help fight the extinction of this dinosaur's relative.
In Dino Park the walls are down and the beasts are free. Enter at your own risk.
What you need to know:
When: 9.30am to 3.00pm daily, 6 April to 14 July 2019
Where: Carousel Park, Melbourne Zoo,
Cost: Included with entry, kids under 16 visit FREE on weekends and school holidays. Members visit free every day
For more information: zoo.org.au
Image credit: Melbourne Zoo.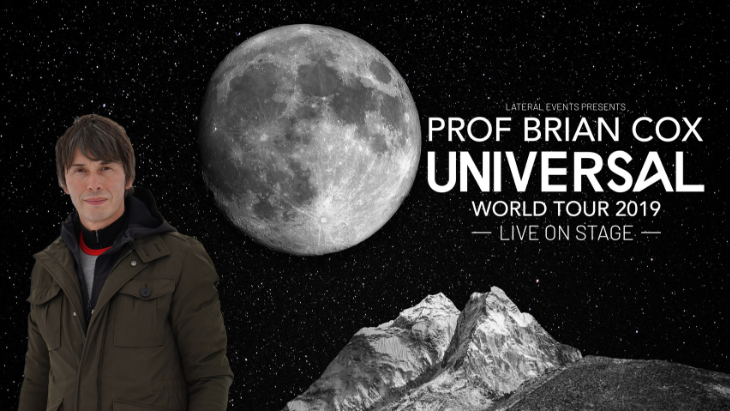 Brian Cox "Universal World Tour 2019" in Melbourne
This one's for the real science nuts! Using state of the art graphics and imagery from ground-based telescopes and space probes, presented using ultra-high-resolution LED screen technology, physicist Professor Brian Cox will explore the latest missions to the planets, the nature of space and time from the Big Bang to black holes and the origin and fate of life and intelligence in the Universe. It will be the most stunning visual journey into what we know about the universe so far.
Professor Cox will also address questions about the value of science, how we acquire scientific knowledge and why we should trust it.

Visual highlights will include a journey around and into a black hole, created in partnership with Double Negative, the four-time Academy Award-winning visual effects company responsible for creating the black hole effects in the movie Interstellar.

Whether an avid science reader or a total novice, UNIVERSAL will make the latest scientific discoveries and ideas accessible, exploring the vast, possibly infinite universe from earth to the edges of the cosmos; it will also challenge the audience to think about our value as human beings and our place amongst the stars.

Brian will be joined by co-host of The Infinite Monkey Cage and award-winning comedian Robin Ince to oversee an audience Q&A, giving fans the chance to ask any questions they have and making every show unique.
What you need to know:
When: Tuesday, 25 June 2019, 7.30pm - 11.30
Where: Melbourne Convention Centre,1 Convention Centre Pl, Melbourne
Cost: From $182
For more information: lateralevents.com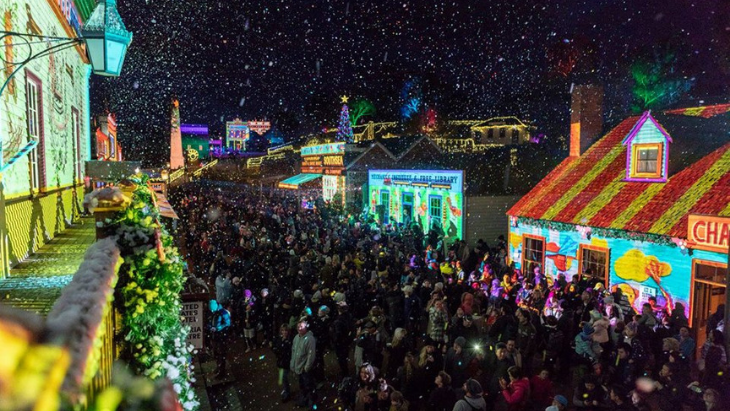 Winter Wonderlights 2019
All your Christmas in Julys will come at once as you stroll down the streets of Sovereign Hill during their annual Winter Wonderlights festival!
Find Sir Ginger getting up to mischief on Main Street,. and watch flames erupt from the Sovereign Hill chimney as you wander through fairy-lit laneways.
Dance in the (faux) snow while drinking mulled wine in the frosty air. Enjoy the European goodies at the street market, and step right back in time for the winter.
What you need to know:
When: June 29 - July 21
Where: Sovereign Hill, Bradshaw St, Ballarat
Cost: Adult: $62 | Child $27.80 | Concession: $49.70 | Family of 4: $157 | Single parent family of 3: $112.50 | Under 5s: Free
For more information: See our event listing.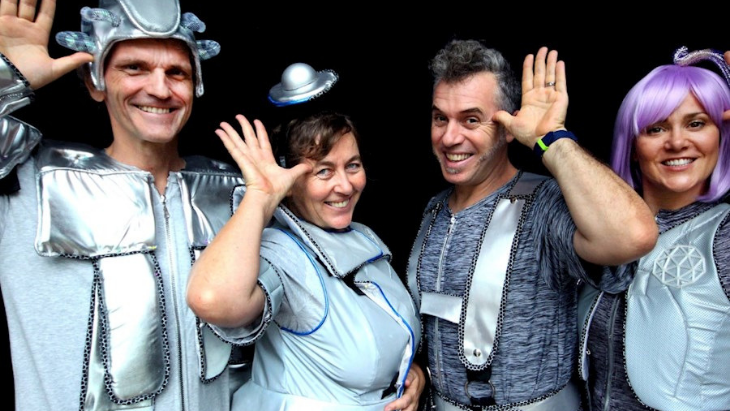 Whoosh! By Sensorium Theatre
Calling all budding astronauts!
Hop on board the Arts Centre's custom-built spaceship, ready for blast off as you Whoosh! across the galaxy for an interstellar adventure. Young explorers with disability are invited to join the crew on a tour to outer space, taste space food, experience hyperspace and travel to the mysterious Planet X.
Whoosh! is an immersive and highly-tailored performance for children with a range of disabilities aged 5 – 10, including children with multiple and complex disabilities and children with autism.
How will you get back to Earth? Don't worry, you'll work as a team to fix the ship and zoom back home!
What you need to know:
When: 10am and noon, June 29, 2019
Where: The Pavilion, 100 St Kilda Rd, Melbourne
Cost: Participant & carer: $50.00
For more information: See our event listing.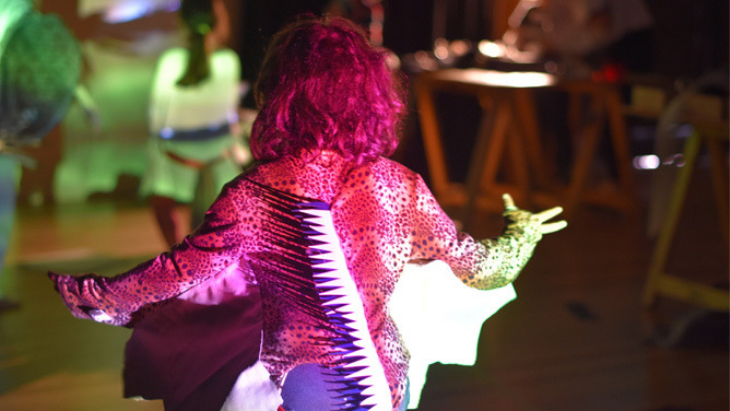 Super Natural Powers School Holiday Program
Super Natural Powers is a part of ArtPlay's inaugural By Kids for Kids school holiday program. All workshops and art experiences were dreamed up by children through our Young Idea Makers initiative and will be delivered by professional artists.

The animal kingdom is full of special talents and inspiration to help us reveal our own superpowers.

Will it be the strength of spidersilk, the sonic powers of the micro-bat, the eyes of an eagle, or something else that becomes your superpower? You will be inspired by nature's wonders and then construct your supersuit from fabric by cutting and gluing.
What you need to know:
When: 11am – 1pm, 2pm – 4pm, June 30
Where: ArtPlay, Birrarung Marr, Melbourne
Cost: $16 per child
Age: 7 to 10 years
For more information: See our event listing.