What❜s on for Kids in Melbourne This Week July 23 - 31
Mums & Bubs
Toddlers
Preschoolers
Kids
Teens
Family
This week encompasses the incredible (and incredibly popular) Open House Melbourne program, where secret rooms in famous buildings are open for one weekend only! Don't miss the fun and frivolity surrounding that, seeing the golden years of music at the Museum, get to play free Minecraft, and take a walk among places sacred to our First Nations people.
Have a great week.
Ping Pong WoW
Balls fling, drop and bounce;
Spherical sculptures manifest;
Tales of sea turtle eggs unfold;
And the constant task of filling and emptying buckets always seems to please!
Get amongst a whole lot of ping pong balls for this creative play installation, presented as part of Open House Melbourne at ArtPlay.
See what happens when you enter a space filled with 2000+ ping pong balls, PVC piping and more… what possibilities await1
The Ball Room artists believe play to be an essential ingredient in all creative acts, hence their slogan, in play we make art. Ping Pong WoW is their signature participatory work revealing endless manifestations of play.
This experience has been designed to captivate both children and adults alike and is suitable for all abilities.
Each child must be accompanied by an adult, and if you are bringing more than one child, it is recommend that extra adults attend.
What you need to know
When: July 27 + 28
Where: ArtPlay, Birrarung Marr (Behind Fed Square)
Cost: Free, bookings not required
Age: 3 to 8 years
For more information: See our event listing.
Image credit: City of Melbourne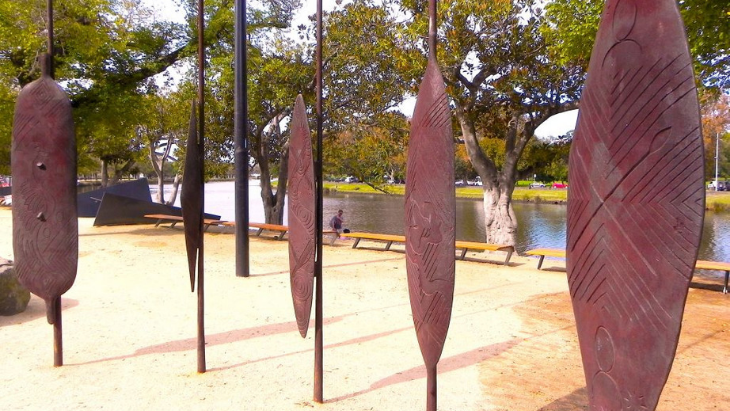 Aboriginal Walking Tours - Birrarung WIlam (River Camp) Walk at Fed Square
Be inspired by the rich and complex history of the world's oldest continuous living culture on the Koorie Heritage Trust's unique walking tours.
Led by experienced Aboriginal guides, you will see the rich history of Melbourne's CBD on this walking tour. The walk takes you through Fed Square and down to the Birrarung Wilam (Common Ground) Aboriginal art installations, experiencing the Aboriginal history of the Birrarung Marr (beside the river of mists) and Aboriginal Peoples of the Kulin Nation.
Discover the significance of this important gathering place that is now one of Melbourne's most popular meeting hubs.
The tour ends at the Koorie Heritage Trust where participants can be immersed in the Trust's permanent collection, public gallery and shopKOORIE.
The tours are held each Wednesday, Thursday, Friday & Saturday, 1pm (except public holidays).
Duration: 1 hour.
What you need to know
When: Wednesday - Saturday | 1pm - 2pm
Where: Koorie Heritage Trust, Fed Square
Cost: Adults: $30.00 | Students/Concession: $15.00
For more information: See our event listing.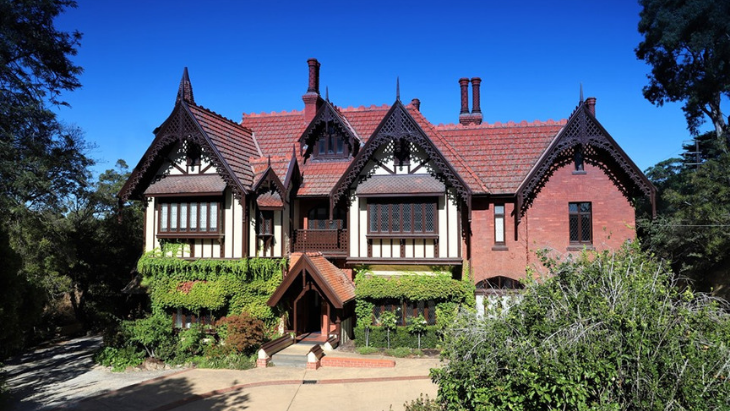 Open House Weekend Melbourne
One of Melbourne's most popular cultural events, Open House sees more than 200 historical buildings open their usually-locked doors to the public so they can see what lies behind. Rooms usually shut off in such stalwarts as the Arts Centre, Brunswick Town Hall, Como House and Garden, and Luna Park are finally discoverable for only two days each year.
As part of a wider program of exploring the complexity of Melbourne, the weekend is just one of a series of talks, events and tours.
Peek inside significant commercial and civic buildings, private homes, infrastructure and landscape projects, demonstrating some of Melbourne's most progressive historical, contemporary and future-facing ideas in architecture and city-making.
The full list of buildings open is here, and some require bookings.
What you need to know:
When: July 27 + 28
Where: Various locations around Melbourne
Cost: Free
For more information: See our event listing.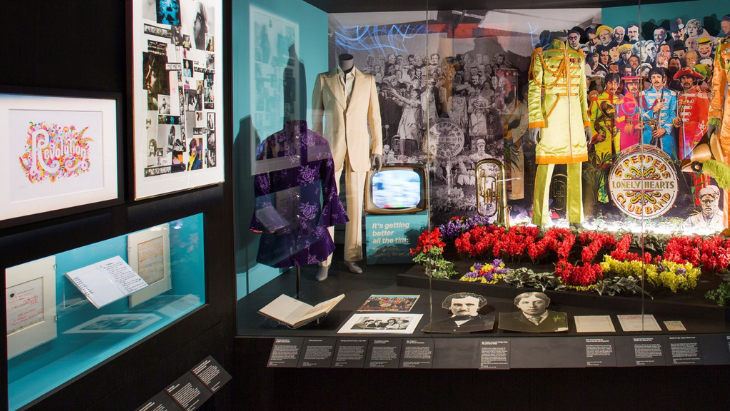 Revolutions: Records and Rebels
Revolutions: Records and Rebels is an exciting exhibition that explores the explosive years of 1966 - 1970.

Developed by the Victoria and Albert Museum in London, with a sound experience by Sennheiser, Revolutions: Records and Rebels is an exhibition that looks at the seismic changes that occurred during the explosive music years 1966 - 1970.

Capturing the voices of disruptors in music, fashion, technology and politics, the exhibition explores the impact this period had on the way we live today and how we think about tomorrow.

With over 500 objects on display highlights include John Lennon's signature glasses, hand written lyrics for the Beatles hit Lucy in the Sky with Diamonds, Iconic Mini dresses worn by Twiggy and protest materials that defined the anti Vietnam War movement. It is an exhibition not to be missed!
What you need to know:
When: Until August 25
Where: Melbourne Museum, 11 Nicholson St, Carlton
Cost: Adult $29 / Concession $23 | Child $15 | Member $13 | Family $65 | Ticket includes museum entry
For more information: See our event listing.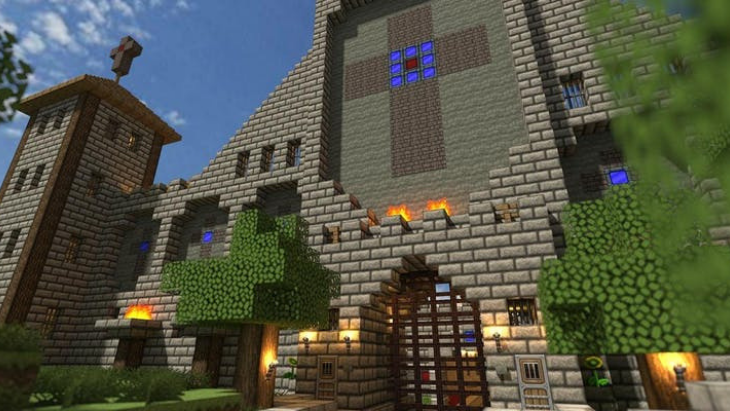 Digital Innovation Festival - Free Minecraft
Create and build amazing structures using Minecraft. Interact with other players on the library's LAN Server. Logins for Minecraft are provided. Explore the basics of coding and learn fun things like performing commands or creating your own game! Laptops provided.
What you need to know:
When: 3.45 - 4.45pm July 23 and 30, and other dates during the school term.
Where: Sunbury Library Youth Centre, 51-53 Evans St, Sunbury
Cost: Free
Ages: 6 - 12
For more information: dif.vic.gov.au/event