What❜s on for Kids in Melbourne This Week July 16 - 22
Wind up the school holidays and face down the start of Term 3 with a few of these fun things to do in Melbourne with the kids - often an extension of the awesome events put on throughout the winter vacation.
Get noisy, get prehistoric, and get underwater!
Escape the Gaol these school holidays
Just for kids, the Escape the Gaol experience is Old Melbourne Gaol's school holiday extra, an immersive and educational scavenger hunt activity aimed at ages six and up.
Kids will become inmates on a mission to hatch the perfect escape plan. Solve the riddles, find the clues, and keep your eyes out for the guards!
Included as part of a General Admission ticket, The Escape the Gaol activity booklet is designed to be completed as you self-guide throughout the Old Melbourne Gaol. Simply arrive any time between 9:30am and 3pm. Allow 2hrs approximately to ensure you make the most out of your time at Old Melbourne Gaol.
Decipher the puzzle to find directions to hidden clues before hunting throughout the Gaol to uncover the answers to pull off a foolproof escape plan!
What you need to know
When: 9.30am - 5pm, June 29 - July 21
Where: Old Melbourne Gaol, 377 Russell Street, Melbourne
Cost: $28 Adult | $23 Concession | $15 Child (5-15 years) | $65 Family (2 adults + 2 children) | $48 1 Adult Family (1 adult + 2 children) | $5 extra child on family tickets. General admission tickets includes self-guided entry into the Old Melbourne Gaol, a guided Watch House Experience and an Escape the Gaol booklet and activity for kids.
For more information: See our event listing.
Image credit: Old Melbourne Gaol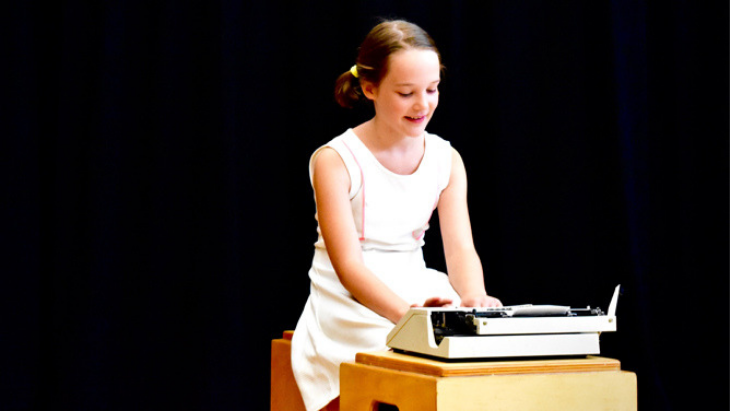 Noisy Office @ ArtPlay
Come and make some noise!
Welcome to the office that's in the business of making noise. How many sounds can you make with a stapler, a pen or a ruler? Who's the loudest – the accountant or the boss? And what music can you make with a keyboard? (A computer keyboard, that is!)
In this ArtPlay session you will work alongside musician Thea Rossen and theatre maker Jennifer Andersen to create a dramatic soundscape performance of office life using the percussive possibilities of everyday office equipment. You bring the beats and we'll supply the stationery cupboard. Tippity-tap, clicketty-clack, ring-ring, whirrrr...
What you need to know
When: July 21, 2.30pm - 4pm
Where: ArtPlay, Birrarung Marr, Behind Federation Square
Age: 7 to 12 years
Cost: $16 per child
For more information: See our event listing.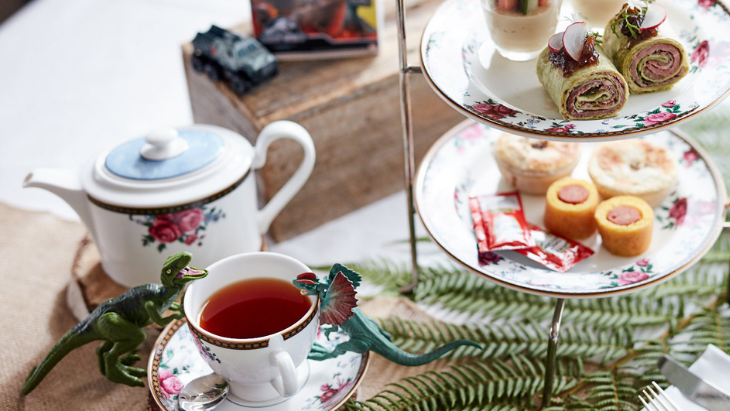 Jurassic World High Tea
If your little ones have Jurassic World fever, why not treat them to a prehistoric feast?
Part of the ever-popular Jurassic franchise, Jurassic World continues to keep the dinosaur dream alive - and the Aria Lounge at The Langham will help bring them to life.
Chow down on goodies like Triceratops cream cheese and cucumber ribbon sandwiches, Stegosaurus vegetable crudities with hummus, and Indominus Rex chicken and vegetable pie, with Dino paw print cookies, Jurassic World cupcakes, and Dino egg chocolate mousse to top it all off.
Advance bookings are highly recommended.
What you need to know
When: 1 - 19 July (weekdays only), two sittings: 10am concluding at 11.30am, and12.30pm concluding at 2pm
Where: Melba Restaurant (in The Langham Hotel), 1 Southgate Ave, Southbank
Cost: $59.00 per child Jurassic World High Tea with a glass of cordial or hot chocolate plus one take home Jurassic World Snap Squad toy (Please note that Jurassic World Snap Squad toys come in various colour options and swapping of characters may not be possible).
$59.00 per adult for Wedgwood High Tea with espresso coffee, leaf tea and a glass of sparkling wine
For more information: See our event listing.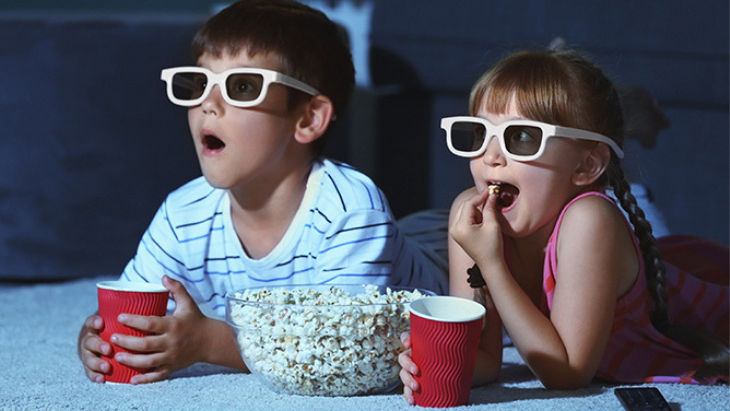 Kids Movie Club @ Southbank Library
Kids aged 5 to 9 are invited to Southbank Library after school for free movies and popcorn!
What you need to know
When: Thursday July 18, 4pm – 5.30pm (Other dates available: Thursday 25 July and Thursday 1 August)
Where: Southbank Library, 207 City Road, Southbank
Cost: Free
For more information: See our event listing.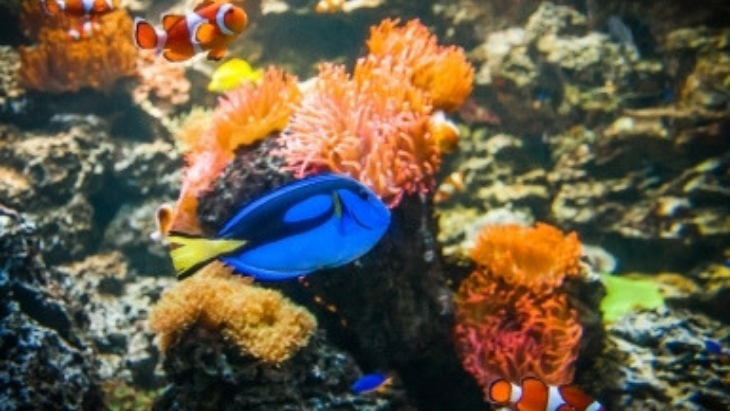 Dive into an Interactive World of Colourful Creatures at SEA LIFE Melbourne Aquarium!
SEA LIFE Melbourne Aquarium has partnered with Discovery Channel's Animal Planet to create five interactive photo walls focusing on the aquarium's most intriguing sea creatures!

Guests can immerse themselves in the vivid world of the Colourful Creatures that brighten up SEA LIFE Melbourne. The multi-coloured SEA LIFE selfie walls are inspired by the natural colours and textures of magnificent marine creatures such as Lionfish, Clownfish, Blue Tang and more.

From the rippling Sea Anemones to the vibrant Green Tree Snake, guests can learn about sea creatures while exploring shapes, colours and textures.

Colourful Creatures isn't just about unique photo opportunities though. Kids can uncover a mystery animal by visiting each of the colouring-in stations. During the school holidays, kids will also receive a Colourful Creatures hat and be able to create their own underwater adventure storybook!

SEA LIFE Melbourne's famous black and white residents – the regal King Penguins and cheeky Gentoo penguins – have influenced the final photo opportunity on the journey. Guests can write their loved ones' name on a pebble and display it in the Penguin Playground nest, drawing inspiration from the way penguins present their partner with a pebble to show affection!
What you need to know
When: June 12 - July 21, 2019. 10am - 5.30pm Mon - Fri, 9.30am - 6pm weekends.
Where: SEA LIFE Melbourne Aquarium, Cnr King & Flinders streets, Melbourne
Cost: Adults $42, children $28. Discounts are available when pre-purchasing online.
For more information: See our event listing.