What❜s on for Kids in Melbourne This Week July 1 - 8
It's winter! School holidays are here! Grab your warm jackets and hats and head out into our beautiful city to see what's on. We've got designer pop-ups at Myer and workshops with author Maxine Beneba Clarke for young fashionistas, Christmas in July at Luna Park, Mickey Mouse and friends are strapping their skates on, and Ian Potter Children's garden are encouraging littles to get out and make the most of this incredible season in Melbourne.
Little Designer Club Pop-Up Design Studio
Calling all budding desingers - design studios are popping up over the school holidays at Myer!
The pop up studios are a really fun and creative experience designed especially for kiddies aged 3 to 12. Little Designers (and big designers) can design their unique handbag and/or necklace on ipads before get hands on and creating their own product swing tag while their designs are made up on the spot.
Designers can then have fun taking pictures of themselves and their creation with the photo wall and provided props! Oodles of good times and creativity for your littles over the holidays.
What you need to know:
When: 9.30am - 2.30pm
Where: Myer Melbourne (July 1 - 4) and Myer Chadstone (July 8 - 11)
Cost: Kids can have fun, design products on the iPads and get involved in creative activities at the pop up for free.
To take the items home:
Design a handbag and necklace - $49.95 - (curren Myer special, which saves $10)
Design a handbag -$39.95
Design a necklace - $19.95
To make a booking: For an hour-length workshop, book here.
For more information: See our event listing.
Image credit: Little Designer Club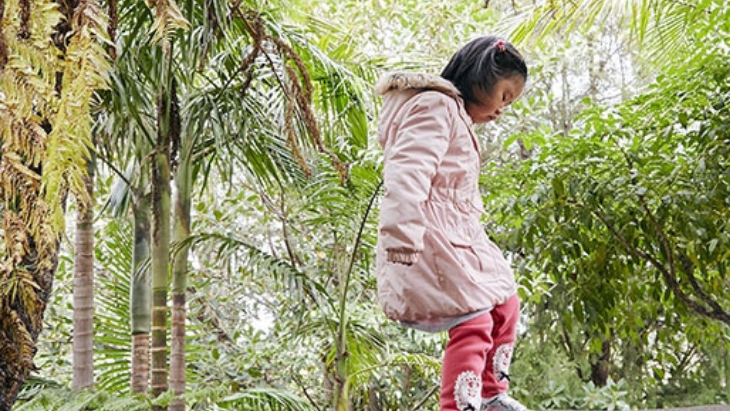 Winter Play in the Gardens
Rug up your little ones and embrace winter with outdoor nature play at the Royal Botanic Gardens.

Drop into the Ian Potter Foundation Children's Garden and dive into a range of nature-based activities designed to challenge the idea that winter is best spent indoors.

The Gardens' experienced learning facilitators will be on hand to guide the play. Come prepared with warm, waterproof clothes, gumboots and a sense of winter adventure.
What you need to know:
When: Wednesday July 3, anytime between 11am and 2pm.
Where: Ian Potter Foundation Children's Garden, Royal Botanic Gardens
Cost: Free
For more information: See our event listing.
Image credit: Royal Botanic Gardens
Fashionista with Maxine Beneba Clarke
Gather your budding artists and join Readings for a workshop with the author Maxine Beneba Clarke.
Using her gorgeous new picture book Fashionista as a starting point Maxine will take your 3-8 year old by the hand through a collage making exercise. So much fashion fun to be had!
What you need to know:
When: July 8, 10.30am
Where: Readings Carlton, 315 Lygon St
Cost: tickets are $20 per family and include a signed copy of Fashionista and a crafting activity. Bookings are essential, please click here.
For more information: See our event listing.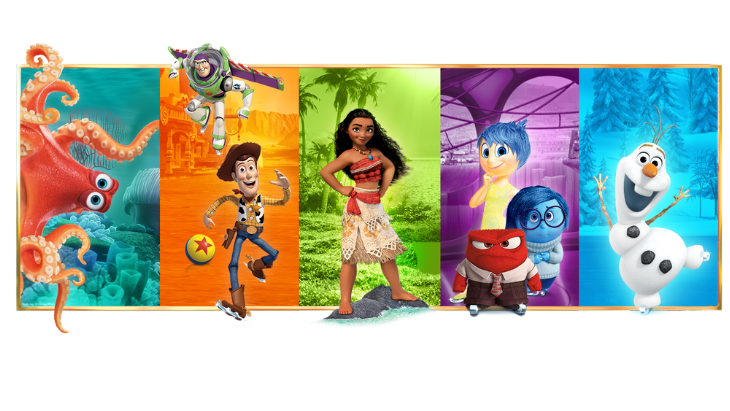 Disney on Ice Celebrates Mickey and Friends
Grab your mouse ears and get ready for the ultimate interactive event at Disney On Ice celebrates Mickey and Friends.

For the first time ever, see fearless Moana on a high-seas adventure with demigod Maui. Follow the unforgettable Dory through the unexplored seas of the Pacific Ocean, join the Toy Story pals on an exciting adventure and discover true love with Elsa and Anna.

Buckle in for the emotional rollercoaster of Inside Out and "Live Your Story" alongside Disney Princesses as they inspire all to celebrate their favourite Disney memories in this commemoration of 90 years of Mickey Mouse.
What you need to know:
When: July 4 - July 8
Where: Rod Laver Arena
Cost: Tickets start from $33
For more information: See our event listing.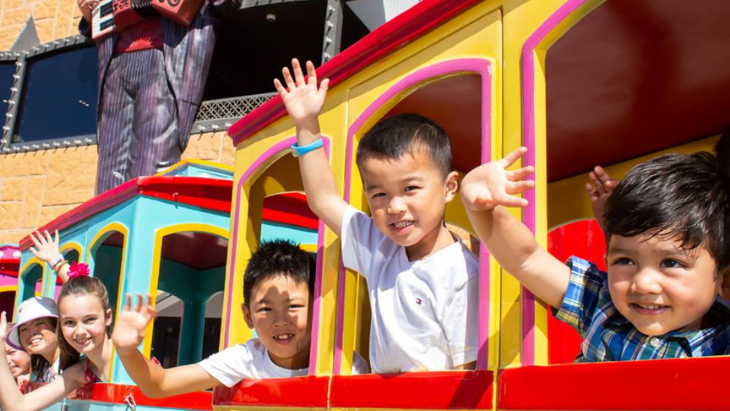 Luna Park Christmas in July 2019
Fancy celebrating Christmas twice this year? Well you can at Luna Park this school break with a ho, ho, ho whole lot of Christmas cheer!
The merriment will be all around with magical lights, festive decorations galore and of course the beautiful and gigantic Christmas tree. Play amongst the hourly snowfalls and feel that huge rush of excitement that only Christmas can bring, but so much sooner that you ever thought!
Wander the grounds and experiences the rides and attractions for yourselves. Say hello to Santa on weekends on the hour, scarf down scrumptious chocolates handed out by elves and indulge int the spirit of the season - again!
What you need to know:
When: June 29 - July 14
Where: Luna Park, 18 Lower Esplanade, St Kilda
Cost: Entry is $5, rides can be purchased individually or as a package.
For more information: See our event listing.
Image credit: Luna Park Facebook