What❜s on for Kids in Melbourne This Week February 22 - 28
Another action-packed week across the city heading into the end of February (can you believe it?), capturing the last of the beautiful Melbourne summer. Take advantage of the pool time available - there's not much left! And this week, why not try your hand at making a traditional Turkish favourite?
1. Pixar Putt at St Kilda Triangle
Hot off the back of the very popular Federation Square popup, this super-fun Disney Pixar-themed mini golf course has set up camp in St Kilda for the next few weeks.
Putt your way around 9 or 18 holes including Toy Story, The Incredibles, Finding Nemo, A Bug's Life, Ratatouille, Monsters, Inc., Wall-E, Inside Out, Coco, The Good Dinosaur, and more.
What you need to know:
When: From 10am - 10pm (depending on the day), February 15th - 28, 2019
Where: St Kilda Triangle (next to The Palais, St Kilda)
Cost: Prices begin at: 9 holes - child $19.90, adult $24.90, family $79.60.
For more information: see our event listing
Image credit: Disney AUNZ Facebook
2. Wild cards Able and Game
The popular summer school holiday program focusing on local card aficionados Able and Game and their quirky take on the traditional missive has been extended through to the end of this month at the Immigration Museum.
Leave clichéd and predictable greeting cards behind as you help create amusing illustrated greeting cards of your own.
Over the years the husband and wife duo have designed hundreds of cards for almost every occasion and become well known for their unique style, witty captions and love for celebrating life's important moments both big and small.
What you need to know:
When: 10am - 5pm daily until February 28, 2019
Where: Immigration Museum, 400 Flinders St Melbourne
Cost: Included with museum entry
For more information: see our event listing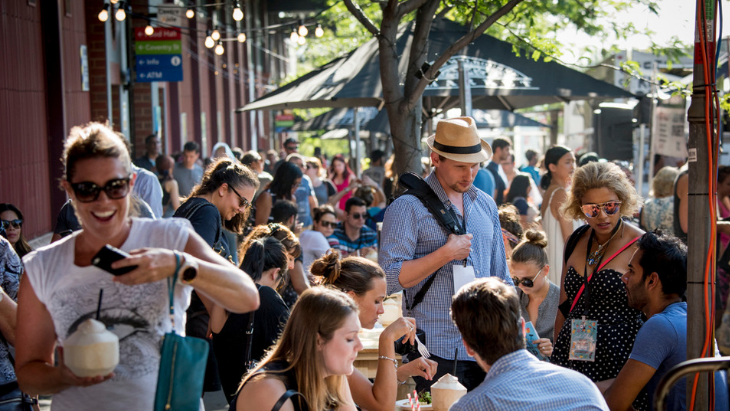 3. South Melbourne Night Market
Enjoy the balmy summer city nights at the popular South Melbourne Market's night-time interation, complete with good food, happy festival vibes, family-friendly atmosphere and live entertainment every Thrusday night until the end of Feb.
Wander along the street, take your pick of tasty world-class fare from restaurants, bars and food trucks with the fantastic live music providing the soundtrack.
A delectable and diverse array of food stalls will be joining us this year, dishing up food that Melburnians have come to know and love. Munch on some tasty chicken from C'est Chick, cool down with a Mexican ice cream from Chilbro Paletas, or line up for Smokin Barry's slow cooked American style BBQ.
Even bigger this year, both lanes of Cecil Street will be closed to accommodate the visitors, and a number of stalls and restaurants will stay open inside the market also.
What you need to know:
When: Thursday evenings 10 January – 28 February 2019, 5.30pm – 9.30pm
Where: South Melbourne Market, Coventry and Cecil Streets, South Melbourne.
Cost: Free entry, live music and entertainment
For more information: see our event listing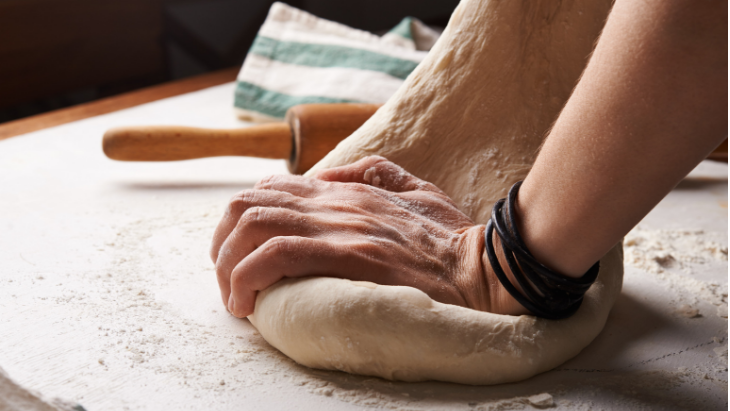 4. Gozleme Workshop Yarraville
Join with your child to learn how to make gozleme, a traditional savoury Turkish flatbread. Filled with feta and spinach, sealed and cooked until golden brown – with a squeeze of lemon to give it zing! Kids will love making the dough from scratch, kneading, rolling the dough out and of course eating it.
You will learn how to make gozleme pastry but also tips and variations to make your own at home, with recipes and samples provided.
What you need to know:
When: 2pm - 5pm Sunday 24 February, 2019
Where: Yarraville Community Centre, 59 Francis Street, Yarraville
Cost: $85 per parent/child pair
For more information: see our event listing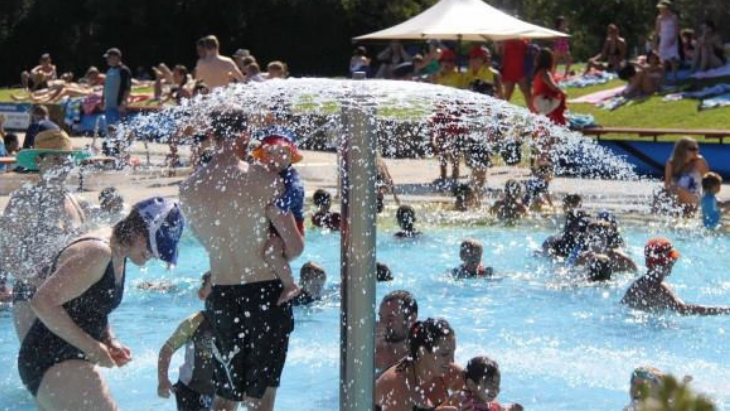 5. Sunday Sesh
Spend the afternoon relaxing, listening to music and cooling down with the team at the North Melbourne Recreation Centre.

Each Sunday is slightly different but there will be music, the pool, the odd DJ and a number of other things happening around the centre throughout the warmer months.
What you need to know:
When: 1pm – 4pm February 24
Where: North Melbourne Recreation Centre, 1-39 Macaulay Road, North Melbourne
Cost: General pool admission prices apply
For more information: see our event listing