What❜s on for Kids in Melbourne This Week
Winter Utopia 2018
Winter is coming! And to ring in the chilly season, District Docklands is transforming into a spectacular Winter Utopia, complete with a program packed full of exciting activities guaranteed to entertain.
For a truly magical Winter experience, get ready for Snow Play! Melbourne might be known for four seasons in one day, but at this interactive snowscape at The District Docklands it is confirmed there will actually be snow! The 8m x 8m zone is the perfect place to build your very own snowman and make snow angels without even leaving town.
Plus, you can take a selfie with the resident Woolly Mammoth or a family portrait next to the giant snow globe.
If you really want to create a little virtual mayhem, try your hand at the Snow Slinger – a chance to fling a barrage of virtual snowballs completely mess free!
And for the artistic at heart, the thrilling live ice-carving shows are not to be missed!
So, grab your beanies, scarves and gloves and make your way down to The District Docklands this Winter for snowfields of fun.
The District Docklands Winter Utopia 2018 Activity Schedule:
District Ice Slide
From: June 30 - July 15. 11am - 5pm daily.
Snow Play
Saturdays and Sundays, 21 July - 26 August. 12pm - 4pm
Virtual Reality Snow Slinger
Saturdays and Sundays, 21 July - 26 August. 12pm - 4pm
Live Ice Carving Shows
Saturdays and Sundays, 21 July - 26 August. 12pm - 4pm
What you need to know:
When: 30 June - 26 August 2018
Where: District Docklands
Cost: Free (gold coin donation for Ice Slide)
For more information: see our event listing.
Main image credit: District Docklands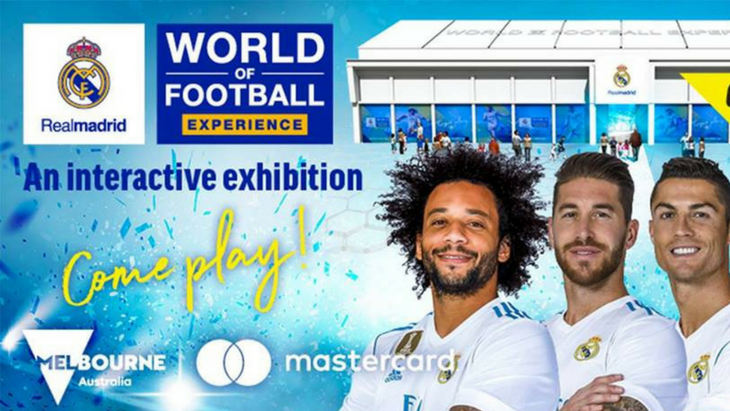 Real Madrid World of Football Experience
The Real Madrid World of Football Experience is a new, state-of-the-art, digital and physical interactive football experience for all ages.

Through spectacular audio-visual displays, physical interactive football experiences, playable gaming technologies, combined with historical club memorabilia and stunning trophy displays, visitors can go behind the scenes to discover the culture, passion, players and epic victories that make Real Madrid C.F. the football Club of the Century.
What you need to know:
When: Until August 5
Where: Melbourne Museum
For more information: see our event listing.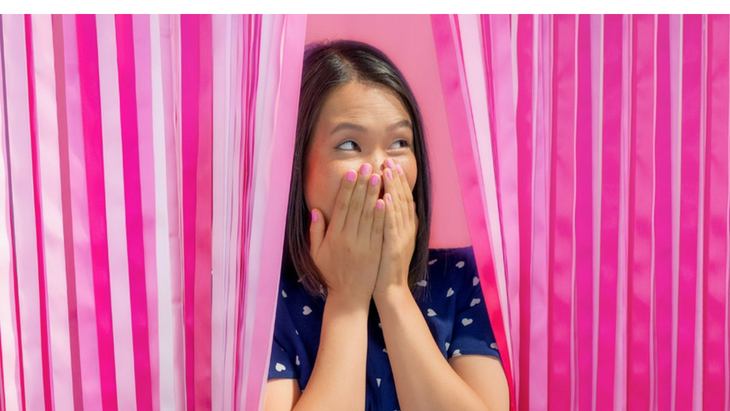 Sugar Republic Pop-Up Candy Museum
Re-live your childhood this winter with candy-themed art, grownup ball pits and giant birthday cakes to jump out of!
play in a huge grown-up ball pit
swing in a fairy floss room
make yourself a soft serve ice cream with sprinkles
jump out of a giant birthday cake
climb inside a gum ball machine
watch sweet themed movies in the mini cinema
spin the Wheel O' Treats
and more!
What else will you find?
a sherbet-filled rainbow bridge
a forest of giant bananas
a pink on pink installation
a larger-than life traditional lolly shop
an igloo of giant donuts
the interactive sprinkles wall
Australia's first neon art wall
and other sweet themed art throughout
Free lollies, ice cream and snacks will bring back those sweet memories as you play among the 14 fun-filled spaces.
It's this winter's 'must see' exhibition for anyone who ever hit a sugar high, slammed a Tim Tam or jumped for joy at the sound of a Mr. Whippy van.
Sugar Republic is a truly unique experience for adults and kids alike and it's only open in Melbourne for a very short time so don't miss out! Tickets are on sale now.
What you need to know:
When: Daily except Wednesdays, 10am-5pm (Thursday and Fridays until 8pm) until 15 August
Where: MacRobertson's Factory, 379 Smith Street, Fitzroy
For more information: see our event listing.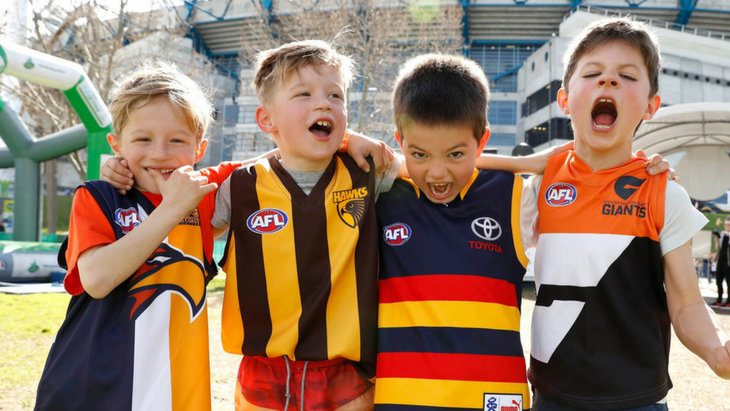 AFL Sunday Funday at Etihad Stadium
Kids General Admission can watch the AFL Sunday games for FREE when accompanied by an adult or guardian, and have a bunch of fun with pre- and post-game activities!
Children under 15 years can experience live some of the most exciting AFL games this season for free when accompanied by an adult or guardian, and this July 22 they can watch Carlton and Hawthorn go head to head without paying a cent!

Sunday Funday encourages families and young fans to connect with the game. Kids can watch their heroes from the sidelines and cheer their team loud and proud.

With plenty of pre and post-game activities for everyone to enjoy, including the Woolworths Playground near gate seven and Macca's Kick to Kick after the final siren, there has never been a better time for families to head to the footy and watch your team battle it out in season 2018.

Etihad Stadium plays host to 16 Sunday Funday games, including some potential finals matchups.
What you need to know:
When: July 22
Where: Etihad Stadium, 740 Bourke Street, Docklands, Victoria, 3008
For more information: see our event listing.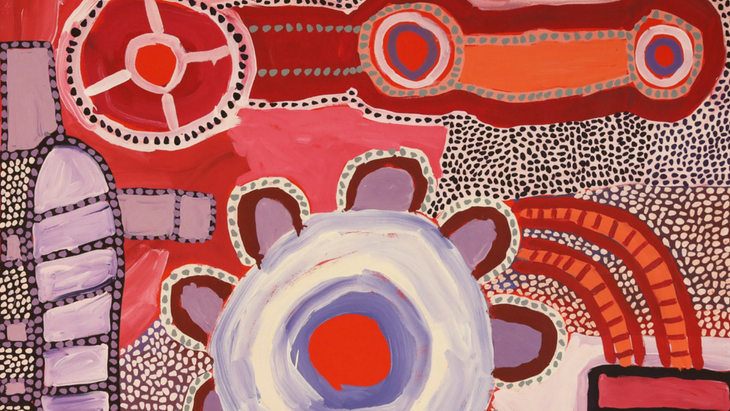 Wangka Kutjara, Tjukurpa Kutju Exhibition
Wangka Kutjara, Tjukurpa Kutju (language for 'Two Voices, One Tjukurpa') examines the mother-daughter relationship of Anangu women Puna Yanima and Linda Puna. The exhibition focuses on the strength and importance of respected senior women in the community, and the significance of passing on cultural knowledge to the next generation.
Puna Yanima is a respected senior Anangu woman who has a strong connection to country and traditional law, as well as a deep knowledge of nma (ceremonial music and dance). Linda Puna's paintings combine Tjukurpa (foundation of Anangu life and society) with day-to-day observations, incorporating objects such as 4WDs, houses, windmills and water tanks. Remarkably, Linda is the first Anangu woman to live in a remote community whilst being dependent on a motorised wheelchair. She shares her joyful and unique perspective through bold brush strokes and strong colours, bringing to life the reality of remote community life.
Presented by Linden New Art in partnership with Royal Botanic Gardens Victoria.
What you need to know:
When: 10am to 3pm Wednesday - Sunday until September 2, 2018
Where: Domain House, Dallas Brooks Drive, Melbourne Vic 3004
For more information: see our event listing.