What❜s on for Kids in Melbourne This Week August 15 - 22
PUPPIES! What else could you want for a fun Melbourne kid activity? Ok fine, there's also the Melbourne International Film Festival, a collection of zines for comic nerds, water splash days to help you forget it's winter, and art that centres on centuries-old Japanese folk tales.
Check it out:
Dingo Puppy Encounter
Meet, cuddle and photograph Dingo cubs at the Dingo Discovery Research Centre, a unique opportunity to meet and learn about Australia's apex predator and native dog.
Extreme cuteness awaits!
What you need to know:
When: Until Sunday, September 23
Where: Dingo Discovery Sanctuary, Research and Education Centre
Cost: $49 adults, $35 children (must be over 7 years old)
For more information: see our event listing.
Main image credit: City of Melton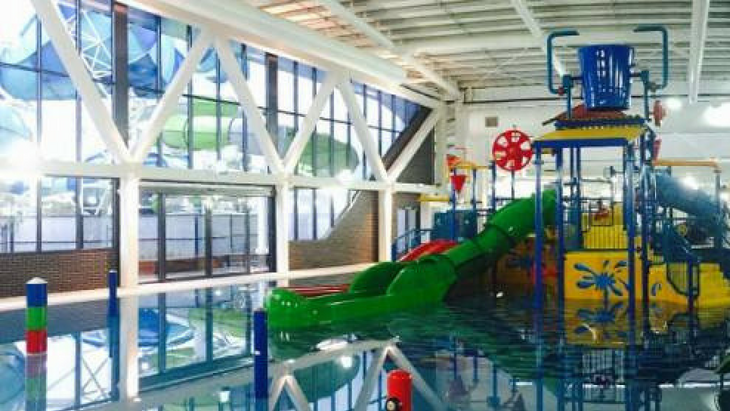 Aquapulse Aquatic Play Day
Shake off the winter blues with an afternoon splash at AquaPulse and their super-fun water play area this August, hosted by the North West Learning Network.
Speed down the twin slides, tube slides, frolic under water cannons and spary features, or chill out on the beach-entry pool and toddler play area.
What you need to know:
When: 12.30pm - 4pm August 16.
Where: AquaPulse, Hoppers Crossing
Cost: Adult - general admission: $9.60 | Child/student/concession - general admission: $8.10 | 2 and under: FREE
For more information: see our event listing.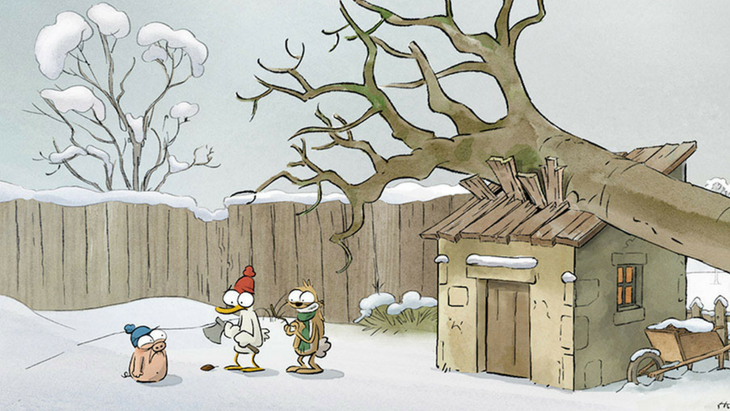 MIFF Kids Gala: The Big Bad Fox and Other Tales
From the Oscar-nominated director of Melbourne International Film Festival 2012 hit Ernest & Celestine comes a delightful new animated film for the young and young at heart.
Across three different stories, Benjamin Renner brings to life his own bestselling comic, a funny and charming Dr Seuss-ish collection of misfit animals and their misadventures. The Big Bad Fox of the title isn't all that big and he's really not very bad. In fact, he's quite good – just not at being a fox! In 'A Baby to Deliver', good friends Duck, Rabbit and Pig are tasked with an important errand by Stork, but can they deliver? Duck, Rabbit and Pig return in 'Saving Christmas', and this time it's Santa Claus who needs their help … or is it?
Beautifully hand-drawn by animator and co-director Patrick Imbert, The Big Bad Fox and Other Tales makes its English-language Australian debut at MIFF. Featuring a voice cast of venerated British comedians and actors including Adrian Edmondson, Bill Bailey, Rufus Hound and Celia Imrie, this is a heart-warming and laugh-out-loud film for the whole family.
ACMI 1 & 2, Federation Square.
What you need to know:
When: Saturday August 18
Where: ACMI Studios, Federation Square
Cost: Full: $20.00 | Concession: $17.50 | Under 18: $13.00 | Family 0f 4: $50.00
For more information: see our event listing.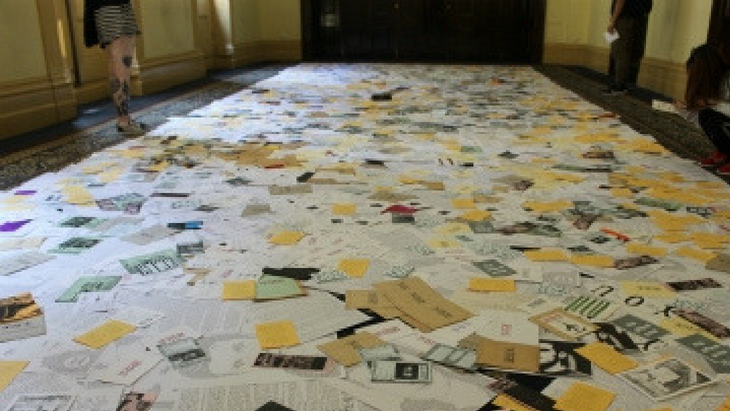 Small Zine Volcano: 100,000 Zines
In this exhibition, free zine distributor Small Zine Volcano will be showcasing many of the zines it distributes in display cabinets throughout the City Library. Perfect for budding desingers, artists, publishers, and comic book addicts!
What you need to know:
When: August 1 - 31
Where: City Library
Cost: Free
For more information: see our event listing.
Night Parade of 100 Monsters
Get to know kooky characters from Japanese folklore through illustration and puppetry at ArtPlay.
Create your own unique paper puppets based on Japanese folklore with artist Kyoko Imazu. According to Japanese legend, during the 'night parade of one hundred monsters', hundreds of funny creatures, strange animals and objects with souls called Yōkai wander round the city. Anyone who comes across the procession will be spirited away.
In this workshop, you will illustrate your own kooky character, based on Japanese Yōkai monsters mixed with your own memories and stories. You will then turn your Yōkai into a simple yet effective hinged puppet, based on the designs of master shadow puppeteer Richard Bradshaw. Finally, bring your puppets together in a short performance, creating your own retelling of the legend of The Night Parade of One Hundred Monsters.
What you need to know:
When: Sunday August 19
Where: ArtPlay
Cost: $16 per child, bookings essential
For more information: see our event listing.