What❜s on for Kids in Melbourne This Week April 22 - 30
A floral festival, neon playground and a roomful of candy makes this a bright week in Melbourne indeed!
KaBloom Festival of Flowers
Get some autumn floral colour this season at the terrific Tesselaar KaBloom Festival of Flowers - but as you'll soon see, the festival is so much more than just blooms!
Visit the Tesselaar Flower Fields in the gorgeous Dandenong Ranges this autumn to enjoy a most extraordinary day out. You can stroll among the spectacular flowers, delight in the sensational circus performances, sample some yummy treats from the food stands, enjoy some shopping at the market stalls, take a ride on the tractor train, try the obstacle course, wander the gardens, feel the magic in the fairy garden, have a go at the treasure hunt, try your luck with the egg hunts and so much more.
Get ready for a fantastic day out with friends and family - there is so much colour to enjoy. Choose a time to enter and stay for one hour.
What you need to know:
Image credit: Tesselaar Tulip Festival Facebook
Neon Playground
Experience Melbourne Zoo after dark as it's transformed with lights, projections, art installations, interactive performances, food and drink, and more!
Bringing Melbourne's vibrant culture to the lush grounds of the Zoo, Neon Playground is a new event celebrating wildlife conservation with a showcase of some of the best local light and visual artists and designers.
Journey through Awareness Alley where you will be engulfed by dynamic laser art along Melbourne Zoo's historic Main Drive. On the way, learn about our fighting extinction species from the colourful Neon lights by artist Carla O'Brien.
Transport yourself into the world of Graeme Base's Waterhole, where illuminated and animated giant tortoises bring this childhood favourite to life.
Explore the giant neon maze. Inspired by the Southern Corroboree Frog's distinctive yellow and black colouring, almost 600 meters of LED neon suspended from the ground creates a labyrinth of light with surprises along the way.
Take it all in at Relaxoland where you can grab something from the food trucks and bars to refuel.
And the most important part, all proceeds contribute to the conservation of the critically endangered Southern Corroboree Frog.
What you need to know:
Image credit: Melbourne Zoo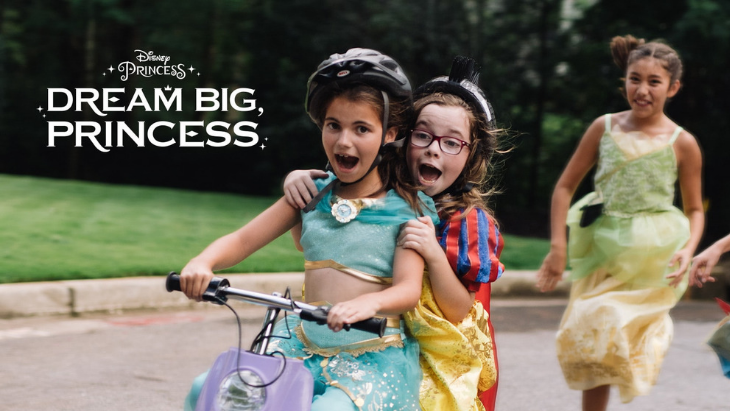 Disney 'Dream Big, Princess' Photo Exhibition
Disney's Dream Big, Princess Photo Exhibition is a celebration of tomorrow's storytellers and change makers. Explore a curated collection that reflects the importance of choosing your own path, featuring inspirational photography of real-life women and girls across the globe dreaming big.
Dream Big, Princess The Exhibition originated as a collaboration between The Walt Disney Company and Girl Up, the United Nations Foundation's initiative to promote leadership development for young women around the globe.
Women and girls are celebrated behind and in-front of the camera with photography from The U.S.A., China, Germany, India, Russia and Brazil. Also included in the exhibition are contributions from photographers across Australia, capturing women and girls from Western Australia, Byron Bay and The Gold Coast.
What you need to know: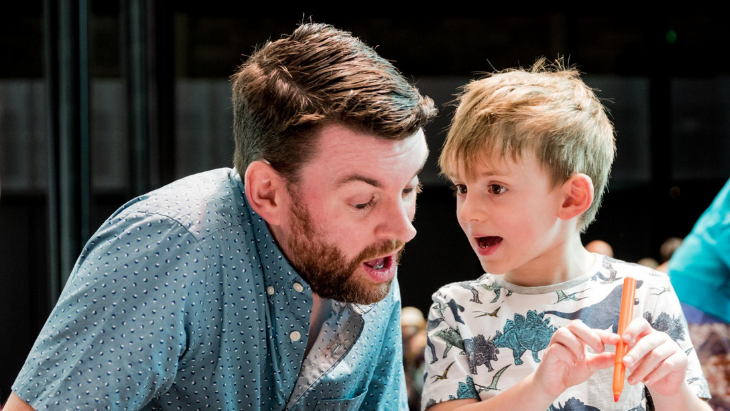 Alexander Calder: Workshop for Kids
American artist Alexander Calder is well known for his invention of the mobile and introducing movement into art. He was born into a family of artists.
From the start Calder was fascinated with movement: he sketched animals in action at the zoo and began including moveable parts in his sculptures. One of his first major works was Cirque Calder – a circus of performers and animals made of wire and found objects that came to life in his hands. In his huge workshop, Calder's creative mind and skills led him to construct beautiful kinetic mobiles that moved in the breeze and impressive metal sculptures called stabiles, which you can see in the exhibition here at NGV as well as in cities all over the world.
Now it's your turn to be creative at Alexander Calder: Workshop for Kids at NGV – construct a sculpture of an animal and build a sculpture for your city at Creation Zone. What type of art would you create to transform where you live? Now is your chance to create your own virtual sculpture around Melbourne. Guided by Calder's dog Feathers, use the materials in your virtual toolbox to create your own work of art around town.
What you need to know: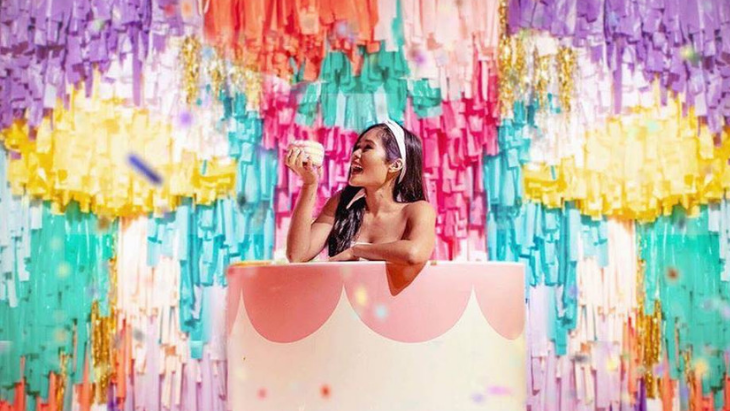 Sugar Republic
Back in Melbourne and better than ever, Sugar Republic has 12 brand new candy-colourd spaces to get sweet in. Find yourself in an all-new giant sky-high ball pit with sprinkles, a classic Aussie Milk Bar, a Charlie & the Chocolate Factory-themed room, the honey bear room, a cookie house to relax in, and more. We don't want to spoil the surprise!
Also included are some classic fan favourites, re-imagined for 2019 including an all-new giant birthday cake, a fruity swing and a fresh take on the neon wall.
What you need to know: