Watch This: Funny Pregnancy Struggles Video - It❜s So True!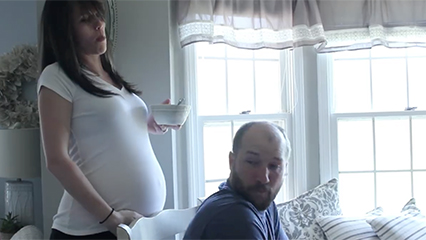 Check out Story of This Life's hilarious video which illustrates the daily frustrations and discomfort we go through for 9 months waiting for our newborn to arrive.
We were given all those warnings about disturbed sleep once the baby is born but no-one mentioned those 3rd trimester nights of tossing and turning trying to get comfortable and needing the loo multiple times a night. And, then there's the challenge of keeping our legs smooth and our toe nails trim as we desperately try to reach past the bump.