Victoria❜s Best Spring Flower Festivals for 2017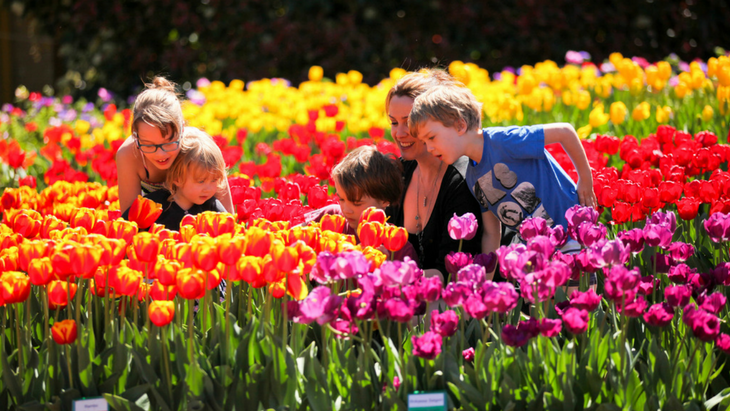 With our amazing diverse environment, Victoria excels when it comes to spring flowers, from the beachy peninsula to the alpine mountain spots. Everything from delicate orchids on barely-there stems and other tiny wildflowers, to a brilliant array of tulips and roses, September to November is peak bloom season - and everything is within a few hours' drive from Melbourne, if that!
Let's begin, shall we?
Tesselaar Tulip Festival
You will be amazed at the million (yes, million) tuilips on display across 25 acres of farmland at the 64th Tesselaar Tulip Festival ithis September.
There will be more than 130 varieties to see against the backdrop of the stunning Dandenong Ranges, in addition to live entertainment, market stalls and tempting foods on offer every day.
When: 14th September until 10th October, 2017, 9am to 5pm daily
Where: The Tulip Farm, 357 Monbulk Rd, Silvan
More info: Check the website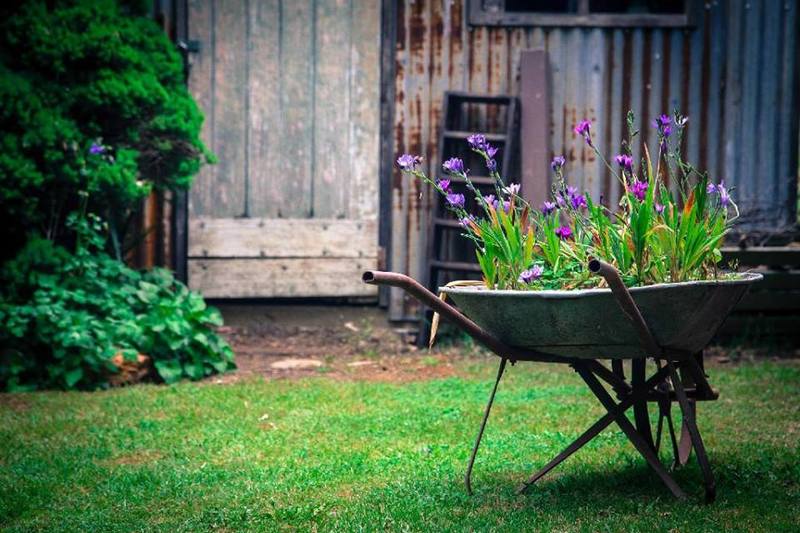 One of the great special attractions of the great alpine valleys, spring sees gardens come to life across Bright - and during the festival you are welcome to visit any or all of them as they open to the public.
Experience the hospitality of enthusiasts from across the region, talk to the experts in person and learn how they care for their gardens all year round.
See for yourself the spectacular wild flowers along the Bogong High Plains Road before visiting one of the exciting Spring festival food and wine events,Monthly Market by the river or Monster Street Market, before settling down to enjoy the Grand Spectacular Fireworks and concert.
When: Saturday 21st October 2017 to Tuesday 7th November 2017
Where: In gardens and various locations across Bright, check them out here.
More info: Check the website

Grampians Wildflower Show
With a wealth of flowering native plants in the Grampians, you will see amazing blooms over the Show's two days with helpful guides who will assist you in finding, identifying and enjoying as many as possible throughout the Grampians Flora Botanic Garden.
Tours will start from the displays in the Centenary Hall in Halls Gap's main street and be led by a knowledgeable volunteer. Information on the guided walks, self guided walks and drives and tag-along destinations will also be available from the main desk in the Visitor Information Centre which is open from 9am to 5pm each day.
Check out the displays Inside the Centenary Hall, alongside resources to provide info about this incredible garden.
When: 7-8 October, 9.30 am to 5pm on Saturday and 9.30 to 4 pm on Sunday
Where: Grampians Flora Botanic Garden
More info: Check the website
Pomonal Native Flower Show
The Pomonal Native Flower Show is presented by the Australian Plants Society Grampians Group, and runs across the weekend of October 7&8.
The more than 300 beautiful native flowers on display are picked from private gardens in Pomonal, Ararat and Stawell, with the featured plant family this year the Rutaceae family (think Correas, Boronias, Philothecas, native citrus and Diplolaenas).

There will also be thousands of native plants for sale, botany, gardening and natural history books for sale and refreshments available. Several lovely local native gardens will be open and entry will be free to these with a show entry ticket. Maps will be available at the hall.
When: 7-8 October
Where: Pomonal Community Hall
More info: Check the website

Angair Annual Wildflower and Art Weekend
A popular show which attracts visitors from all over Australia to see the internationally-significant Anglesea heathlands, the annual Wildflower and Art Weekend on the 23rd and 24th September in Anglesea is not to be missed.
The show includes spectacular displays of native flowers and opportunities for people to take guided walks and bus tours to visit the bushland and flora reserves to see indigenous flowers in their natural habitat. There are also native plants books on environmental subjects, cards and various forms of craftwork for sale.
Other attractions include guided walks and bus tours, indigenous plants for sale, hooded plover activities, light refreshments, kids activities, and insect, spider and scorpion displays.
When: September 23 & 24, 10am - 4pm
Where: Memorial Hall, McMillan Street, Anglesea
More info: Check the website
Other Flower Fun
If you can't make these dates, why not visit some year-round blooms? You can try Lavandula Swiss-Italian Lavender Farm, see the rainbow-coloured gerberas at Big Bouquet, smell 3000 roses at the Morwell Centenary Rose Garden, and the National Rhododendron Gardens is a pretty spot, as is the Mornington Botanical Rose Garden.
Main Image Credit: Tulip Festival