Upcoming Disney Movies This Year And Beyond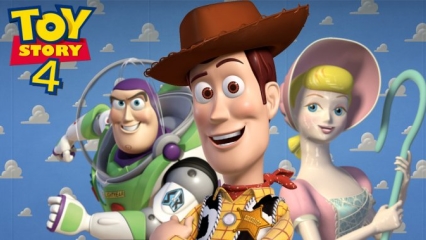 By: Phoebe Ackland, ellaslist
Disney has gone and made us wayyyyy too excited, announcing their movies scheduled for release right through to 2019! Don't they know we're only still digesting Finding Dory 2?! Here are some of the blockbusters you'll be lining up for and the new princesses you will soon be meeting that no doubt you and your kids will adore.
The Next Queen Elsa?
We are tipping this new Disney princess to be your kids' new Frozen-level obsession. Soon you'll meet Polynesian heroine Moana in a stunning tropical backdrop with music by the brains behind The Lion King soundtrack. The Rock is also lending his voice to one of the characters, so boys are sure to want to see this one too! You won't have to wait for too long to see it either as it comes out in November this year, check out the trailer below!


101 Dalmations
Dog lovers may not be too pleased to hear that Cruella De Vil is getting her own spin off movie 'Cruella'! Funny gal Emma Stone is said to be assuming the leading evil role, and this one's not in animation! Parents are sure to enjoy this live-action Disney movie too.
Speaking of live action, Angelina Jolie will be back in Maleficent 2, and the fifth installment of Pirates of the Caribbean "Dead Men Tell No Tales" is set to continue the franchise in 2017.
Reese Witherspoon is set to make the perfect little fairy in Tinker Bell, and Emily Blunt is set to star in the Mary Poppins sequel.
More live action Disney's to come include The Jungle Book 2, the first of which was released earlier this year, as well as Dumbo directed by Tim Burton. Harry Potter star Emma Watson is set to play Belle in Beauty and the Beast and we look forward to a real throwback with A Wrinkle in Time!

Modern Classic Favourites To Make Comebacks
No, Finding Dory 2 is not the only blast from the pretty-recent past Disney is throwing at us over the next few years. Everybody's favourite superhero family The Incredibles sequel will be coming in late 2019, and the third installment of Cars will zoom into theatres in 2017.
A couple more Star Wars movies are said to be coming our way. And we are just so excited for: Toy Story 4 coming in 2018! Woody is expected to have a romantic relationship blossom with Bo Peep! Also, Jack and the Beanstalk will finally make it to the big screen in 2018 with the movie Gigantic.