UK to Introduce Sugar Tax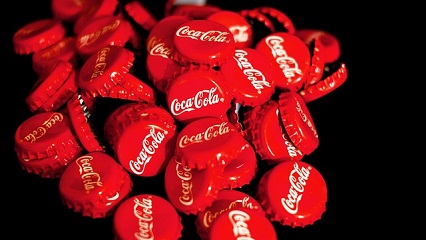 By Zoe Crane: ellaslist
The Government in the UK government have just announced that they will introduce a tax on sugary drinks starting in 2018. The tax is expected to raise around 520 million pounds, equivalent to nearly a billion Australian dollars. Part of the money raised will go to doubling funding for school sports. Celebrity chef Jamie Oliver has campaigned tirelessly for the tax and has said it is "a profound move that will ripple around the world".
[caption id="attachment_100782" align="alignnone" width="960"]

Jamie Oliver led the charge in getting a tax on sugary drinks in the UK. Source: Flickr/Scandic Hotels[/caption]

How Will A Sugar Tax Work
The tax will apply to drinks with more than 5 grams of sugar per hundred millilitres. To put that in perspective, a Lipton Ice Tea has about 5.3 grams per hundred millilitres and Coca-Cola has about 10.6 grams while red bull has about 11 grams. There will be two tiers of the tax, with drinks with 5-8 grams per being taxed about 18 pence a litre, about 34 cents and drinks with more than 8 grams to be charged about 24 pence per litre, or around 45 cents. Milk drinks and pure juices will be exempt from the tax.
Sugary Drinks vs. Sweet Foods
While any form of added sugar piles on extra calories without the benefit of any nutrients to our bodies, research has shown that sugar in drinks causes even more problems. While eating high-calorie foods will fill you up, sugary drinks do not have this effect, so the extra calories are on top of the calories you already get from food. For this reason, sugary drinks have been linked with an increased risk of obesity as well as diabetes, cardiovascular disease and dental disease.
[caption id="attachment_100783" align="alignnone" width="960"]

A chart shows how much sugar is in different drinks.[/caption]

The Obesity Epidemic
Just under two-thirds of British adults and one-third of British kids are classified as either overweight or obese and the numbers are similar in Australia. Speaking about the new tax,
ABC

news reported
the Chancellor of the Exchequer George Osborne said ""I am not prepared to look back at my time here in this parliament, doing this job and say to my children's generation, 'I'm sorry. We knew there was a problem with sugary drinks. We knew it caused disease but we ducked the difficult decisions'." Australia has even higher consumption of sugary drinks than the UK, with almost half of all children drinking sugary drinks every day. In 2012, we drank 1.28 billion litres of drinks with sugar.
Will A Tax Help?
A tax on sugar is not a novel idea. Mexico introduced a similar levy and saw the sale of affected products by about six percent. In California however, only 22% of the tax was passed on to consumers, thereby reducing the impact of the tax significantly. Many took to
social media to criticise
the move with comments like "Jamie Oliver celebrates taxing poor people more" and "So, this sugar tax, does this mean Jamie Oliver can whack an extra quid on a glass of Coke at his restaurants??"
Sugar Industry Fights Back
As the third largest supplier of sugar worldwide, the Australian cane growers were quick to react. In response to suggestions that Australia may follow suit, Canegrowers Queensland chairman Paul Schembri said "We will do everything in our power to resist it," He claims sugar usage has dropped in Australia over the past 40 years (although this claim is disputed by some) saying "There's been this crusade … to demonise sugar and we're not convinced that there is any substance to that argument,"
Pull Your Finger Out Australia
Jamie remained jubilant about the new tax, releasing a video on Facebook urging other countries, like Canada, Germany and Australia to impose a similar tax, saying "Australia, pull your finger out". The Australian Government, however, have ruled out a tax on sugary drinks, with Rural Health Minister Fiona Nash saying "The role of government is to ensure that people are well informed but people have a responsibility to make their own choices when it comes to food." Richard Di Natale, the leader of the Greens, called the tax a "really interesting proposal".
ellaslist wants to hear from you, would you support Australia introducing a tax on sugary drinks?