Top Trending Gifts For Boys & Girls This Christmas 2016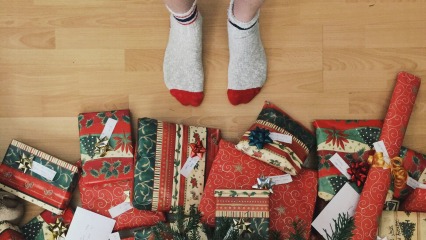 By: Phoebe Ackland, ellaslist
Yvette, the incredible founder of ellaslist, gave ebay our top picks for Christmas gifts this festive season. There are a few new ones we can't wait to watch our kids open on Christmas day, as well as tried and trusted favourites like LEGO. If your child is on the 'nice' list, one of these will go down a treat.
Babies & Toddlers
Micro mini2go Scooter

Suitable for 18mths

will be giggling to the silly sounds it makes. Babies will be encouraged to crawl and hop to chase it, developing their gross motor skills. Recommended in 2016 by Toys R Us.
Get It Now: Get it from Toys R Us for $19.99.
Fisher-Price Little People Disney Princess Musical Dancing Palace

Spinning dance floors sound effects & figurines of Disney Princesses Belle, Cinderella and Belle's prince. Little ones with have a royal time guiding their new friends through imaginative scenarios with a Disney theme.
Get It Now: Available from Toys R Us for around $33.

Preschoolers 3-5
My Little Pony Explore Equestria Crystal Empire Castle

Little pony lovers will be in awe of the light up feature on this castle which makes it glow! The whole castle is filled with areas for the princess pony & baby princess pony figures (included) to play, including the swing, staircases throne and vanity.
Get It Now: The best value we could find was on ebay, retailing for $48.90.
FurReal Friends Torch My Blazin' Dragon

For 4yrs+. Adorable- and might even put off your child's winging for a dog for a few months! From deep inside an enchanted forest, tucked away in a colourful crystal cave, is a mischievous baby that has come to find his new best friend. Introducing Torch, the cutest dragon we've ever seen, and a fantastic new addition to your child's Christmas.
Get It Now: Target online has it retailing for around $79, so get in quick!
Trolls Hug-Time Poppy

The perfect companion to the upcoming Dreamworks flick Trolls! Poppy sings and speaks over 25 phrases from the movie, she loves to be cuddled, and kids will get a comb for her signature wild hair and a matching bracelet to the one she's wearing!
Get It Now: Get Poppy from Toy Universe for $85.99, one of the best prices we've seen.

Kids 5-8 yrs
Hatchimals

Super cute! One of the most asked-for gifts on wish lists in 2016. Introduce a new addition to the family this November as an egg begins to crack when rubbed….and out pops an adorable little creature whose colour remains a mystery until birth. Kids can nurture their little buddy through the beginning stages of life as they teach it to walk, talk and dance. Frankly, it's making us a little bit clucky ourselves…
Get It Now: From a little online browse- it seems many online retailers are currently OUT OF STOCK- we told you it was popular. Check back at Kmart for the cheapest we could find, retailing at $79.00.
Pie Face Game

Every Christmas day needs a novelty game for an evening of belly laughter with the whole family. You never know who's going to get a splat next- with a wet sponge (or substitute it with whipped cream if you're really getting in the spirit!) A silly and inexpensive gift guaranteed to give your child giggles and smiles.
Get It Now: Check out ebay which lists them for as little as $16.15.
Star Wars Rogue One Imperial Stormtrooper Action Figure

Your child will have heaps of intergalactic fun recreating their favourite movie scenes with their new stormtrooper companion. He's equipped with over 65 different sound effects and phrases, and uses a motion sensor to respond to specific movements.
Get It Now: Try Target where it's retailing for $79.

Kids 8+
Kids Drones

Suitable for kids aged 6+. Finally- a tech product that encourages kids to get into the outdoors! Kids will love getting the drone to move acrobatically in the air, teaching fine motor skills and spatial solving, (hopefully) trying to avoid crashes. This is one that parents might steal from time to time. Some even come with photo and video cameras for some seriously awesome panoramic results!
Get It Now: There's a range of ones you can buy, ranging from the $20 to $130 mark. Check out ebay for their list of drones you can buy now- there's even a Star Wars one!
LEGO

Star Wars


at ellaslist, we love anything and everything LEGO related. It's comforting to know that between all the drones and screens, kids still love using their hands to build blocks. We can't wait to watch our kids explore the galaxy and master the Force with the toy thats been beloved for over 80 years.
Get It Now: Target online has all different kinds of Star Wars LEGO including the Star Wars Assault on Hoth retailing about $349 and the Star Wars Droid Escape Pod for a modest $35.
Funko
POP

Figures


A quirky one. These funny little guys are collectables for adults, too! Their figurines of pop culture characters that would look super cute on any bedside table. Figures include Batgirl, Regina From One Upon A Time, The Joker, The Green Lantern, and MANY more. Just make sure you get a child-friendly one, there's an Exorcist figurine that might be the stuff of nightmares rather than Christmas dreams.
Get It Now: Pop Cultcha stocks the whole range, retailing at about $19.99 each.
Speak Out Board Game

You may have seen videos of people playing this game going viral on social media! Another hilarious Christmas day sorted by Hasbro. Basically, you put a device in your mouth that makes pronouncing words very difficult (and funny), and your family will have a ball guessing what you're trying to say. Although the game is recommended for ages 16+, we think older children can get in on the fun, too.
Get It Now: On ebay for a modest $19.99 with free postage.