These are the Top Trending Toys for 2018, Just in Time for Christmas
Toddlers
Preschoolers
Kids
Teens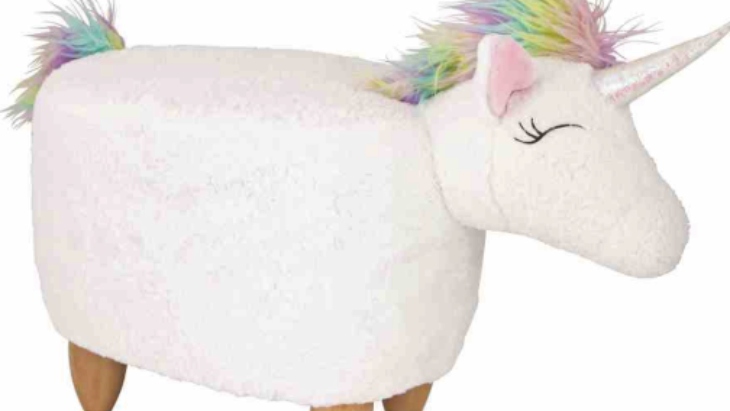 By Stacey Roberts, ellaslist
November 20, 2018
It's around this time of year when the mail catalogues and cartoon ad breaks are chock-full of the latest bright kid-magnet gadgets, and lists for Santa start blowing out to the size of War and Peace.
But these toys are the latest must-have for a reason: they're completely built to be irresistible to children. Want to be your kid's favourite person this Christmas (well, until it's time to brush their teeth or they open the next present)?, chuck a couple of these under the tree this year and bask in the glory of being trendy in the eyes of a small child.

1. LEGO Boost Creative Toolbox
If there's one trend for 2018, it's the trend all geeks wished could have happened right through the 80s: Robots.
Indulge your inner child while also providing an introduction to the creative world of coding with the LEGO Boost Creative Toolbox, where children can build, learn and program their very own robots.
The kit comes with 847 LEGO pieces that can be built and rebuilt into five cool multifunctional models.
Using the latest tech like colour, distance and tilt sensors, construct and code Vernie the Robot to dance, rock out on the Guitar4000, foster Frankie the Cat, interact with the Autobuilder, or explore a new discovery with the M.T.R.4 (Multi-Tooled Rover 4). The IQ-boosting activities are endless!
Best for: 7-12 year olds who love to tinker and learn about science.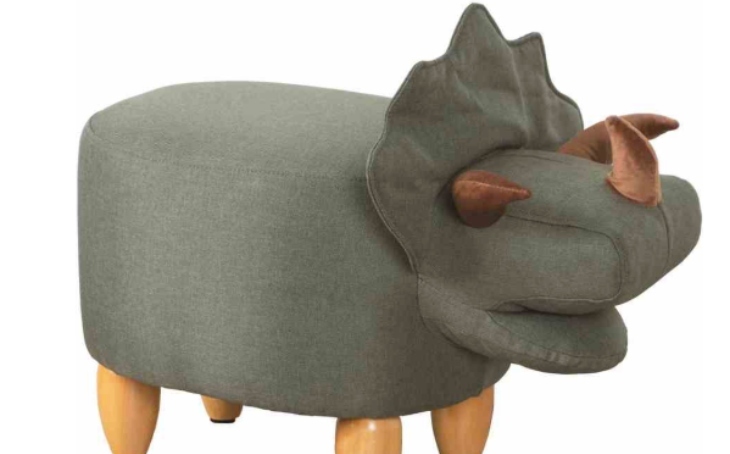 2. Animal Ottomans From Big W
Practical meets play...how adorable are these! With a plush finish and oak wooden legs, and only $49 each - so you could get one for each child if you're a family of four or more. From a Triceratops and a Unicorn through to a Pig, Elephant or Sheep, there's a gorgeous and comfy option for every child, and adults too - we're not going to lie, we'd love one of these as a feature for the home.
Best for: All ages.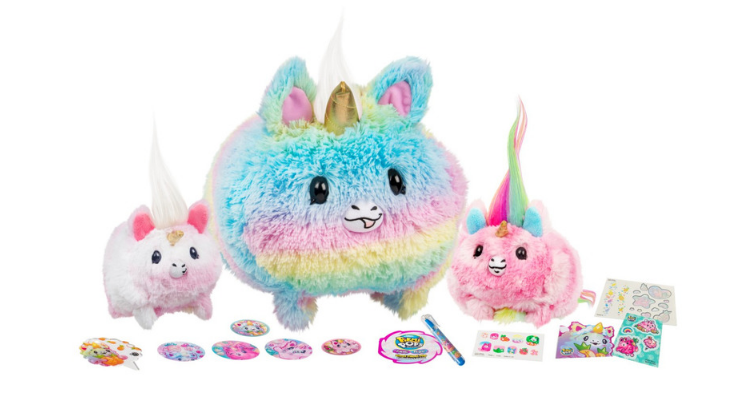 3. Pikmi Pops Giant Pikmi Flips
Kids love the mini size Pikmi Pops, so they're sure to find the new giant-size Pikmi Flips right up their alley!
(If you don't love the Pikmi scents, and you wouldn't be alone, be warned that these giant versions come with giant smells to match!)
These cute, reversible plushies turn from a giant pom pom into a giant Pikmi in a flip, and come complete with two surprise messages, one cord, eight surprise items (think gel pens, bag tags, etc), and a collector's guide. There are three versions to collect, all inspired by cotton candy: Cinnabun the Bunny, Kessie the Cat, and Eddie the Dog.
Best for: Any Pikmi/plushie fans under the age of 10.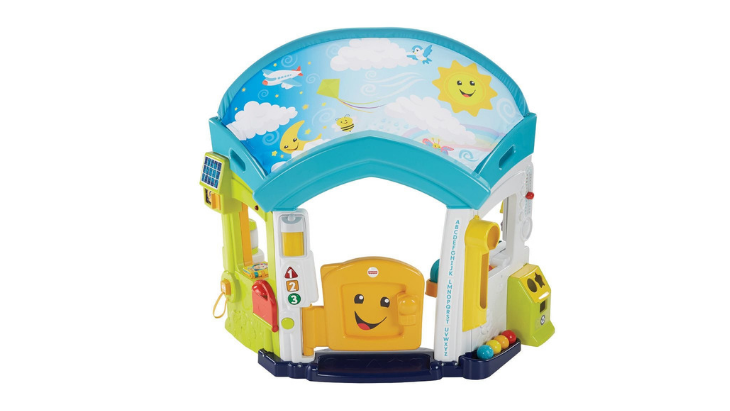 4. Fisher-Price Laugh & Learn Smart Learning Home
With lots of hands-on play and "high-tech" activities all around, this interactive playhouse helps your baby learn about numbers, shapes, the weather, and more, with rewarding music, lights, and sounds as they explore. And, as little home owners grow, they can engage in super fun role play, pretending to "work" in the office or whip up something delicious in the kitchen!
Little ones can crawl, stand, and walk all around to explore their new home while investigating new languages, 200+ songs and phrases, days of the week and more.
The realistic design and play features encourage early role play and imaginative fun as your little one pretends to make this playhouse their home, complete with "home office" area, kitchen area, crawl-through door, porch light, fridge, light-up mailbox, shape-sorter recycling bin and drop-through rain gutter.
Best for: 6-36 Months.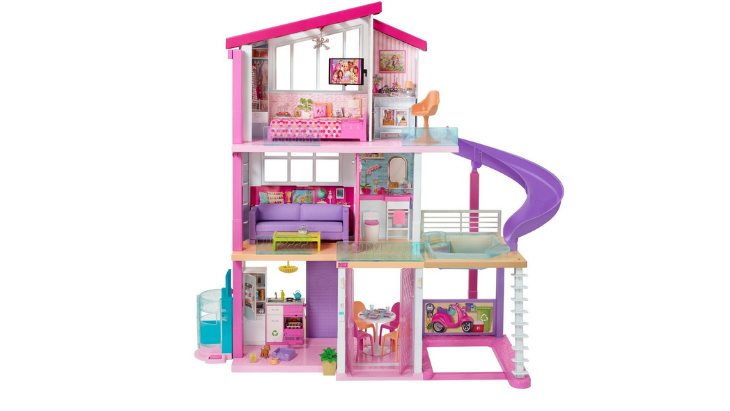 5. Barbie Dreamhouse Playset
This year, move right into the updated Barbie Dreamhouse and discover a world of possibilities over three floors, seven rooms, and everyone's favourite working elevator!
Let kids dream up all kinds of stories, from a fun night in to getting ready for girls' night out. The built-in garage has a door that realistically opens and closes by sliding a tab - the perfect space for parking Barbie car (sold separately), or to customise their very own Dreamhouse bonus room.
The house comes with more than 70 accessories that snap into an interactive furniture piece for lights, sound and/or motion for use within the house, and furniture pieces - from place settings to a TV remote - help expand realistic play.
Attached to the garage is a beautiful atrium window where Barbie (sold separately) can gaze out on the stunning Malibu sunsets -- but flip the window down, and it converts into a swimming pool, perfect for a fun pool party for Barbie doll and her friends!
Best for: Ages 3 and up.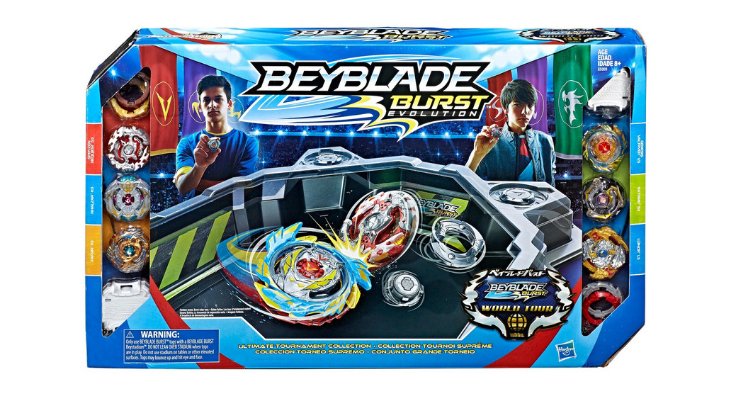 6. Beyblade Burst Evolution Ultimate Tournament Collection Tops and Beystadium
Because Beyblades have leapt out of the early 2000s and directly into your life!
The Ultimate Tournament Collection includes everything Bladers need to compete in their own tournament, battle in the same Beystadium used at the Beyblade Burst World Championship, and compete for interchangeable rings to place in their own corner.

Comes with six Beyblade Burst SwitchStrike tops (3 right-spin, 2 left-spin, 1 right/left-spin), and 2 right/left-spin SwitchStrike launchers, 4 interchangeable rings inspired by champion Bladers from season 2 of the Beyblade Burst animation and that can also be used to create Two-Part Forge Discs.
Best for: ages 8 and up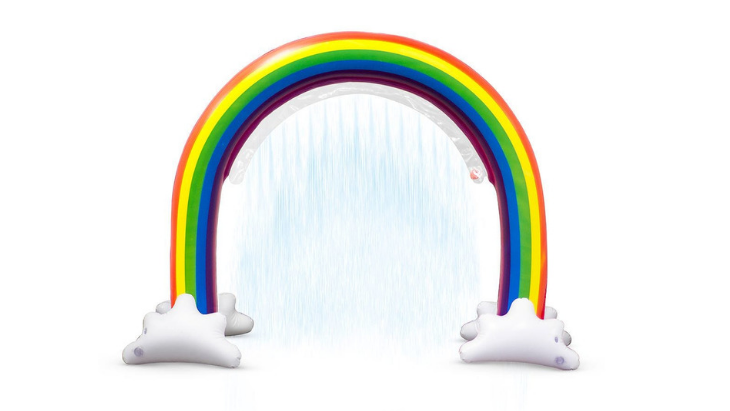 7. Target Active Rainbow Sprinkler
The last few years have seen a surge in outdoor inflatable water play items, particularly of the rainbow/unicorn variety. Brighten up your back yard with this inflatable sprinkler this year that only needs your garden hose to provide hours of fun water play.
Best for: ages 3 and up.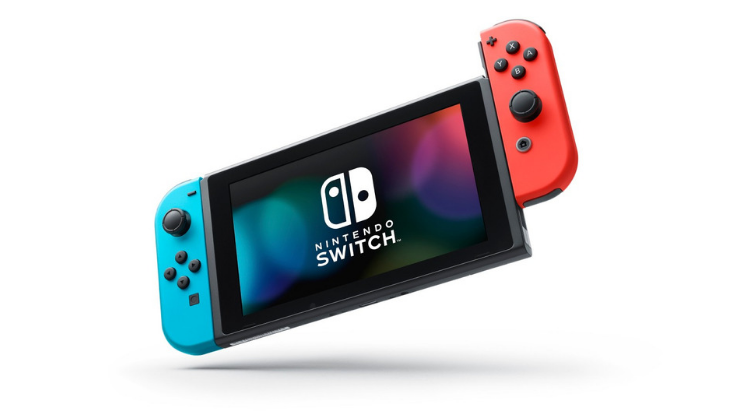 8. Nintendo Switch
The Must-Have must-have toy this year is the amazing Nintendo Switch.
This breakthrough version of the ever-favourite Nintendo entertainment console means that for the first time, players can enjoy a full home-console experience; anywhere, anytime. The freedom to have fun, wherever, whenever!
The Nintendo Switch not only connects to your TV, it instantly transforms into an on-the-go, hand-held console, using its 6.2-inch screen ready to be taken anywhere. The screen includes capacitive multi-touch capabilities for compatible games, and each of the neon controllers on the side detach for two-player fun.
Dock your Nintendo Switch to enjoy high-definition gaming on your TV, or undock to seamlessly transition into handheld mode. Flip the stand to share the screen, enabling you to share the fun with multi-play. Each Switch can have up to 8 consoles connected for local wireless play, and supports online Wi-Fi multiplayer gaming
Best for: Depending on the games being played, but intended for ages 3 and up. Games are rated 3, 7, 12, 16 and 18, corresponding to the recommended age of play.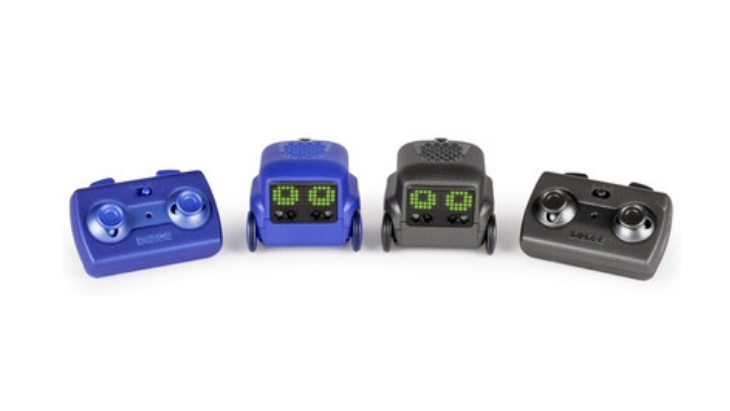 9. Hello I'm Boxer Robot
Meet Boxer: your real robot pal!
With a love for fun, your new buddy is ready to play straight out of the box. What does it do, you ask? Boxer Robot can sense which activity you'd like to play from one of the 10 accompanying activity cards. Once he rolls over the card and scans it, the fun begins! Play games like Bot bowling, Paddle Bot and Go Kart or use the interactive ball accessory to play a fast-paced game of soccer.
Sometimes happy, sad, grumpy or even sleepy, Boxer displays a full range of emotion. Kids can use the remote control or just their hands to interact. More games can be unlocked my downloading the Boxer app, and Boxer comes with the interactive ball accessory and the beginner 10 activity cards.
Best for: 6+ years.
More Christmas Fun Right This Way!
Sure there's toys, but we've also got plenty of ideas for cool things to do: