There❜s A Moët & Chandon Vending Machine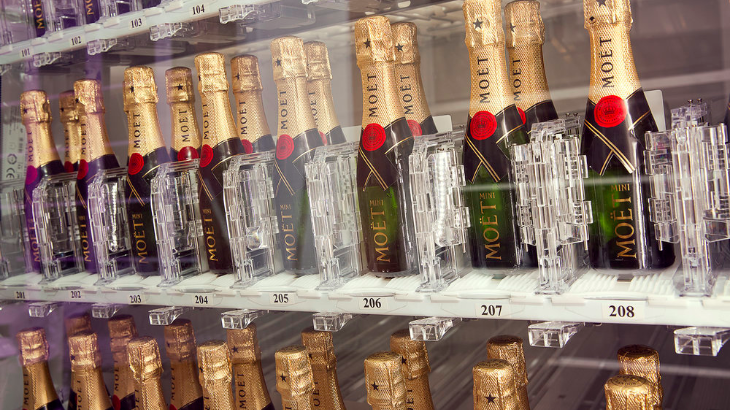 By: Phoebe Ackland, ellaslist; feature image courtesy of inside Gold Coast
Way back in 2013, London's Selfridges department store became the first-ever home to a real-life Moët & Chandon vending machine, offering 200mL bottles of the golden stuff in exchange for a gold Moët token valued at $29. Next, Las Vegas's Sky Bar got to do the hosting honours, followed by New Orlean's Per Eater back in April.
Although we feel that Sydney would be the perfect home to this upmarket version of everybody's favourite treats machine, sorry champagne lovers, but The Star's Garden Kitchen & Bar on the Gold Coast are getting Australia's first one!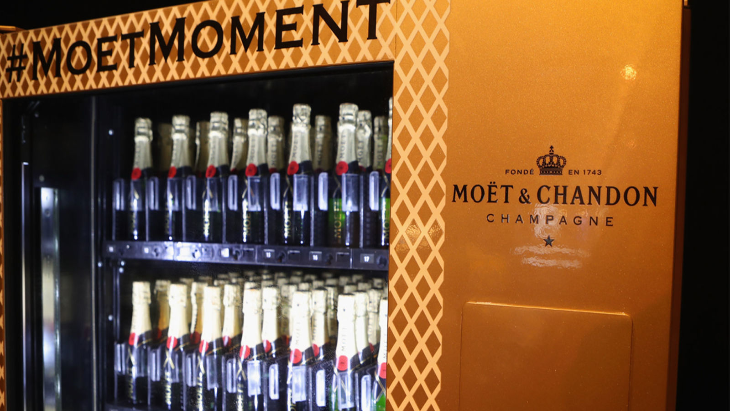 Who Would've Thought A Vending Machine Could Look So Classy
Each mini bottle comes with a gold sipper so that you keep it classy and don't swig straight out of the bottle (not the best of looks for you or for the brand). There are 495 bottles in the ice-cold vending machine, and unlike traditional vending machines that drop bottles of soft drink with a 'thud' only for you to open it and get a face full of spray or a smashed-to-smithereens chocolate bar, the Moët vending machine works far more delicately, delivering you immaculate little bottles of joy when you just can't be bothered to line up at the bar like a normal person. If only they had one in the corridor at ellaslist HQ.....
Go on, #HaveAMoëtMoment. The only question is, Imperial Brut or Imperial Rosé?