The Tramsheds: A Follow Up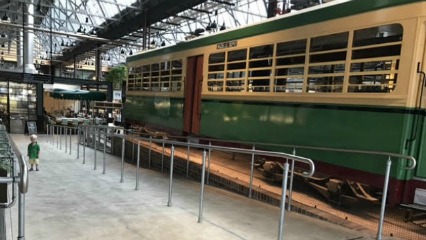 By: Hayley Dean, ellaslist explorer
A few weeks ago, I wrote an article about my ongoing love-hate relationship with the newly opened Tramsheds. Located in the inner West pocket suburb of Forest Lodge, my review of 'The Sheds' received a lot of comments and feedback. Personally, I found this very gratifying as it meant I'm not the only one feeling a little dismayed by the apparent dual-personality of the place.
At the time the review went live, we unfortunately were not able to connect with the people behind the development of The Sheds. But thankfully, this has now changed and we have some terrific insider updates to share with you all.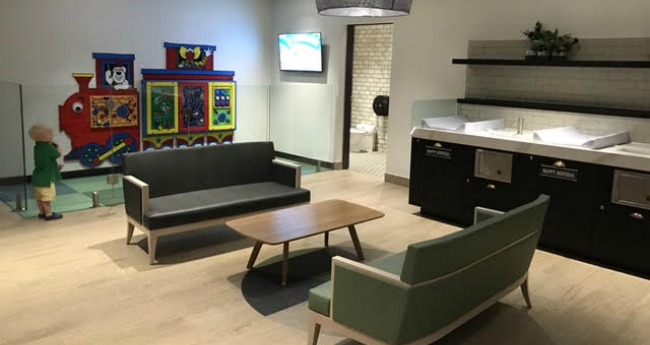 Kelli Shoesmith from Mirvac is the Retail Manager of the Tramsheds. She has kindly responded to my long list of questions which I'm sure you'll all be excited to read.
HD: Who did Mirvac have in mind when they first conceptualised the Tramsheds?
KS: The aim with Tramsheds was to create a unique food and dining destination, staying true to the building's iconic heritage and housing high quality retailers who are passionate about fresh food, education and sustainability. Tramsheds' design was inspired by European Food Halls and aims to connect people to providores.
HD: Although we understand that not all places are designed to be kid friendly, many of the eateries have one or no high chairs at all. Is this something that will be addressed by Mirvac?
KS: The Tramsheds have been designed with the communities' needs in mind and although our providores and their outlets are managed independently, we work closely with all of them to ensure we are delivering a memorable and enjoyable experience for our customers.
As many of our providores have introduced new concepts to the precinct, they are still learning about their customers' needs and welcome any feedback. Sir Chapel and DUST have recently introduced high chairs whilst Bekya (3); Garcon (4); Butcher and the Farmer (8) have provided this service since opening in September. A number of restaurants are also able to adjust menus to suit little ones needs.
Some of our providores have designed their restaurant space to appeal to adults, creating an environment perfect for a romantic date night or an intimate dinner with friends.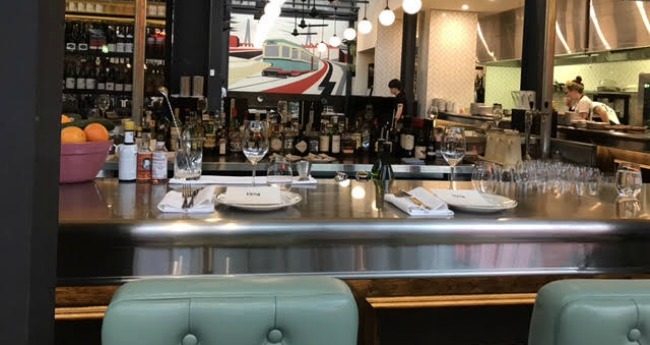 HD:There is a City of Sydney sign on the front gate indicating a playground and picnic area is coming in the future, is this a Mirvac plan or City Of Sydney Council?
KS: When Mirvac purchased the site, we worked closely with the City of Sydney Council (CoS) to ensure all elements of the restoration would benefit the local community; this included a community space located inside Tramsheds, set to open in early 2017, easy access via path and bikeways; and parklands; into which, the CoS plans to include a children's playground, outdoor seating and a picnic area.
Although these are all council owned and operated, Mirvac is excited to be part of a new open space for families to enjoy and we are currently working with council to have these areas open soon.
HD: The entrance from the road (The Crescent) is currently via stairs only. Those with wheels (prams, wheel chairs etc) must negotiate the road. This seems a little odd/dangerous. Are there plans to fix this soon?
KS: The ramp off The Crescent, this is managed by CoS and we are waiting for a date from them, no set timing has been given, definitely hoping for sooner rather than later.
HD:I've noticed there is an area on the second floor available for hire – what sort of functions would this be suitable for?
KS: The Community Space is will be owned, managed and operate by the CoS Council. Currently it is a bare concrete space, awaiting fitout, so unfortunately I don't have any photos or even drawings on the proposed look.
The council will manage all the hiring of the space, being approximately 500 sqm, it will be large space for hire.
The precinct also offers a flexi-space, Artisan Lane, that can host a range of events from cooking and education demonstrations to general take-away dining.
HD: Will there be (school holiday) activities for kids?
KS: As a new precinct, we welcome customer feedback. In 2017 the centre is looking at introducing some new (and collaborative) community clubs for parents as well as a series of child-friendly workshops early in the year.
---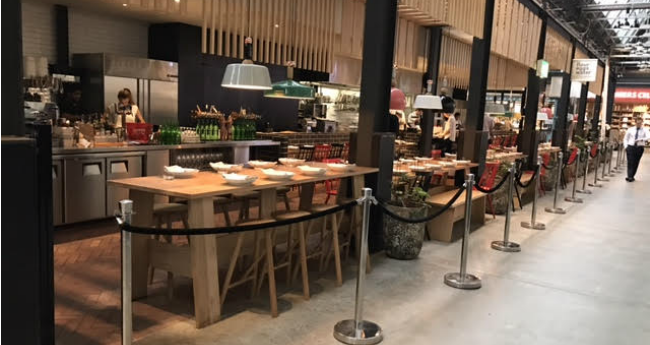 We're very grateful to Ms Shoesmith for taking the time to update us on The Sheds. I feel like my relationship with The Sheds now might have a chance of swaying in a happier direction in the future which frankly is a relief because I may or may not have formed a strong attachment to Belles Southern Style Chicken and the mouth-watering lamb from Bekya.
Many of you will be pleased to have a space dedicated to adult time, while others, like myself, are relieved to know which eateries (or providores) can comfortably cater to my children.
With a new venue space becoming available and what sounds to be an exciting new play area from the council, Forest Lodge will once again be on the "Kid friendly hot spots" map for Sydney families. As they say in the classics, watch this space!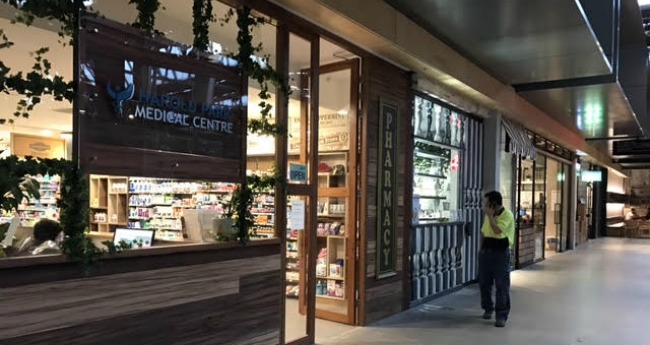 Reviews
interested in the tramshed