The Secret to Becoming a Better Mum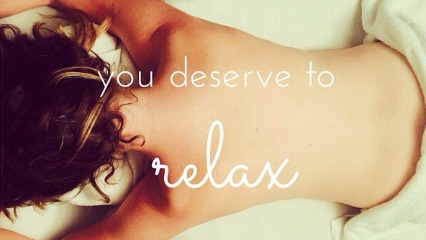 By: Lisa Wolff, ellaslist
Being a mum of three kids under four years (including twins), "me-time" is as rare as dinosaur teeth. It's one of those things that I have just learnt to live without – along with bathroom privacy, sleep-ins and having a whole piece of toast to myself! I just put 'me' to the back of the queue because well, that's just the way it is.

Business without Much Pleasure
I've had a handful of massages since I've had kids. It's been all business for me. I've got knots in my back. I need them gone. I spend the next hour planning dinner in my head while silently cursing as a woman with steel hands unknits my nodules.
I didn't think for a moment that my experience at Yummy Mummy Day Spa would be any different. Visiting this sanctuary had been on my list for ages. It has an amazing reputation for being one of the best pregnancy spas in Sydney and its philosophy is all about encouraging mama's to take some time-out and restore their sanity.

Unwinding…
When I opened the door I was still in the 'right, let's get down to the business of pampering' mode. It didn't take long for my heartbeat to slow and my mind to stop racing. There is something about the subtle aroma of jasmine, soft music, fresh roses and pastel shades that made my body start to uncoil. There is absolutely nothing clinical about Yummy Mummy. It's got a luxurious, warm and welcoming atmosphere and it felt like a haven away from my crazily busy life.
Let's Start with a Foot Bath
I was introduced to my therapist – Dee – who led me through into a darkened treatment room – decorated in plush-boudoir style complete with chandelier and roses. Dee asked me if I wouldn't mind a foot bath while she took me through the package I had booked. Hmmm…No, I certainly wouldn't mind. I can't remember the last time I soaked my tootsies.
Relaxation: Mission Improbable
As Dee gently exfoliated my scaley soles, she told me I had picked their most popular package – Yummy Mummy – which combined an hour-long aromatherapy massage with a soothing Organic Spa Facial (also an hour). I mentioned that my back, neck and shoulders were as lumpy as curdled custard. She explained that she wouldn't be focusing on kneading out the knots but rather on intense relaxation. I nodded, all the while thinking that getting me to relax is mission: improbable.
Dee started the massage on my legs. Her touch was firm but calming. I felt myself surrendering. By the time she had finished working on my back, I heard a snore escape. What??? Was that me? I could feel my head lolling to the side as my mind escaped into the unfamiliar realm of relaxation.

On the Road to Relaxation
Next up, was my facial. Yummy Mummy only use organic products, which are safe for preggie ladies too. Dee cleansed, exfoliated, toned, masqued and moisturised my face. I lost count of the layers of gorgeous-smelling lotions that she massaged into my skin. Oh, another cream…That feels nice…Zzzzzzz.
Post Pampering Bliss
After my treatment, Dee led me to the relaxation lounge. There was lemon water, iced tea and a plate of delicious goodies for me to enjoy. What a treat! It's the perfect way to savour the post-pampering bliss. I sat and munched for a few minutes, reveling in the quiet. And then I forced myself to stand up and floated out of the spa.
Back home, my kids got big cuddles. I smiled through the bedtime melt-downs. Thanks to Yummy Mummy, I had restored a little bit of 'me' and it may have even made me a better mum. I think I could get used to this…Right, let's get down to business! I'm booking my next massage now!

How to Become a Yummy Mummy
Yummy Mummy Day Spa
offers a comprehensive range of professional spa services including: waxing, facials, manicure, pedicure, eyelash extensions, body scrubs, pregnancy massage, and of course some amazing Spa Packages!
Call Yummy Mummy today on 02 9665 8825 for more information or to make an appointment. Or visit Yummy Mummy online anytime.