The Naughty List: The Names of the Naughtiest Kids Have Been Revealed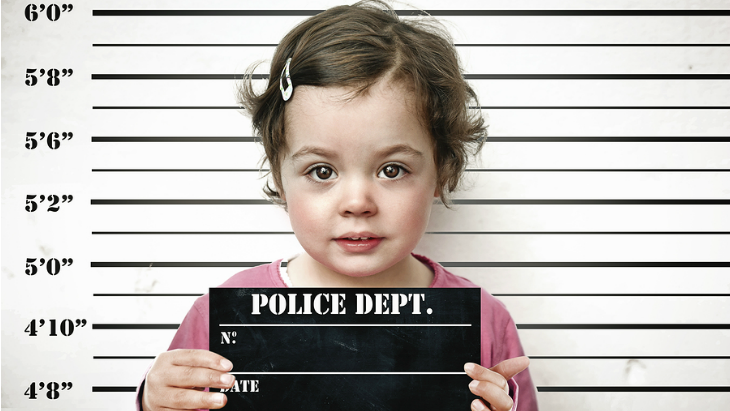 By: Phoebe Ackland, ellaslist
If your child's cheeky misbehaviour and wild antics didn't come from your husband, and they certainly didn't come from you....then it might come from what you named them!
School Stickers is an online reward tracking system used by primary schools, and their database of more than 59,000 students has revealed the names of children who received the most, and the least, stickers. According to them, the naughtiest kids are called:
Bad Little Boys
Joseph
Cameron
William
Jake
Joshua
Jamie
Lewis
Benjamin
Ethan
Cheeky Little Girls
Ella
Bethany
Eleanor
Olivia
Laura
Holly
Courtney
Amber
Caitlin
Teacher's Pets
On the flipside, the names of the most well-behaved girls who received the most stickers were Amy, Georgia, Emma, Charlotte, Grace, Sophie, Abigail, Hannah, Emily, Alice. The boys that proved to be the biggest teacher's pets are: Jacob, Daniel, Thomas, James, Adam, Harry, Samuel, Jack, Oliver, Ryan.
If you're searching for a baby name, we suggest that you avoid Ella and Joseph at all costs.