The Best Toasties In Sydney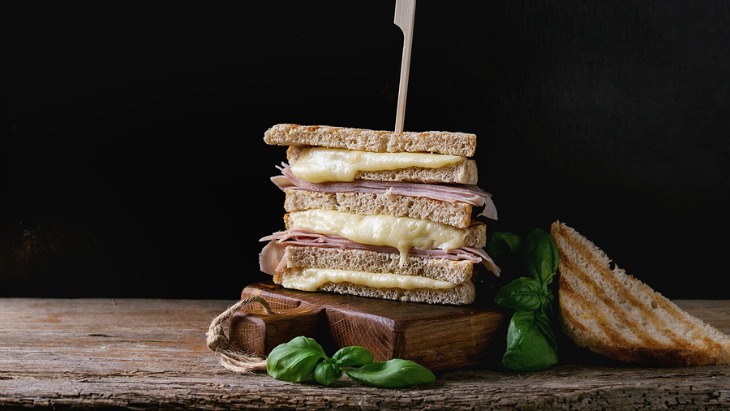 By: Phoebe Ackland, ellaslist
Although anyone can make a toastie (heck, who hasnt?!), there are some Sydney cafe and restaurant gems where the cheese is particularly gooey, and the bread is pressed to utter perfection. Here are our top picks for the best toasties in Sydney:
1. Neighbourhood, Bondi Beach
On the "Legendary Jaffles" section of Neighbourhood's menu, you'll find 4 epic toasties. The 'Pretty Lady Cheeseburger Jaffle' is pressed with the meat, cheese, pickles, mustard AND fries all inside- it tastes like a Big Mac and a toastie have had a baby. Other toasties include the popular 'Italian Job' filled with beef brisket ragu and cheese, the 'Jack Irish' stuffed with tater tots and pepper and glazed bacon, and the 'Croque-Monsieur' with ham hock and swiss cheese. Amazing.
2. Tartine, Mascot
Tartine's jaffle menu is seriously extensive. You can get toasties filled with spaghetti, filled with lasagne, filled with a classic ham and cheese combo, bacon + egg and triple cheese, buffalo wings and ranch dressing, and even a Mars Bar and Nutella filling! They're pretty much the jaffle experts.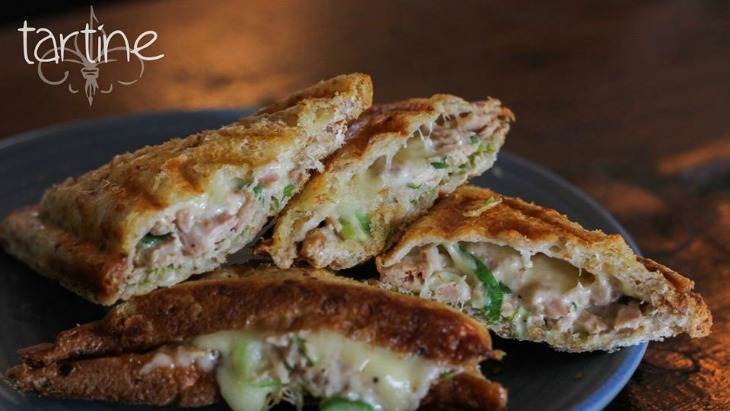 3. Single Origin Roasters, CBD
Single Origin Roasters in the CBD call their jaffles "Next Level Toasties"- and that pretty much sums them up! Their beef toastie is inspired by a beef burrito, and includes Chipotle beef, fresco, Pico de Gallo, and a side of coriander salad. They also have a chicken, kale, provolone and spiced mayo toastie. It's the best lunch break you'll have in the CBD.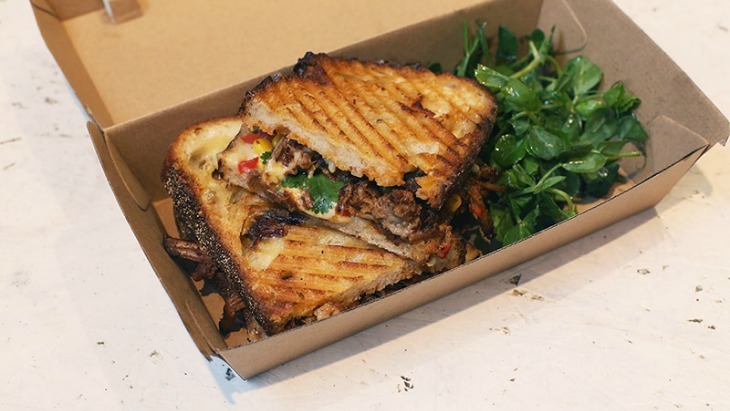 4. The Stinking Bishops, Newtown
The Stinking Bishops is all about CHEESE, so where else would you go if you're after one cheesy, ooey-gooey toastie? Their classic 'Grilled Cheese' toastie has "cheese, cheese, cheese!". Their regular sandwiches, as with everything on the menu, is plenty cheesy too.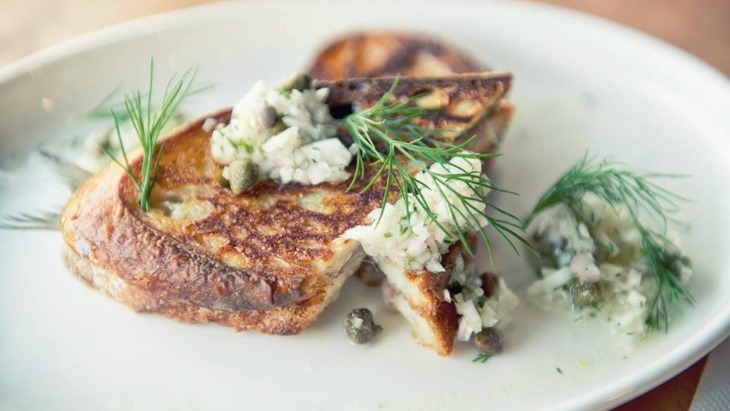 5. Bar Brosé, Darlinghurst
If you find yourself out late at night, and are kid-free, Bar Brosé is sure to entice you. Their 'Late Night Sandwich' looks like your classic toastie but is filled with salty ham, some spreadable Italian sausage, creme fraiche, and of course, melted cheese. Image courtesy of Chocolate Suze.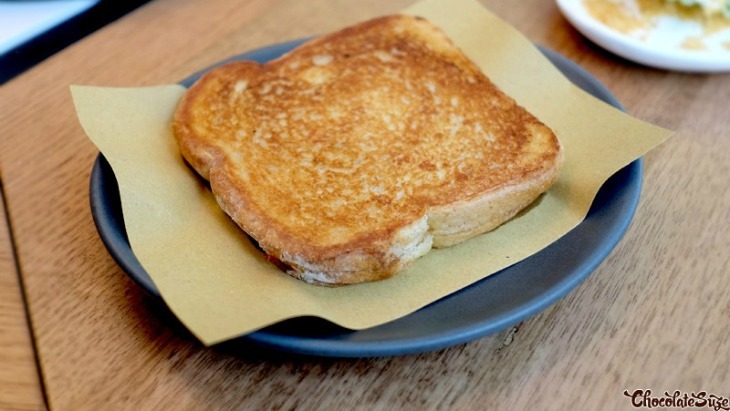 6. The Swinging Cat, CBD
The Swinging Cat makes a mean 'New Orleans Grilled Cheese'- filled with Smoked Wagyu beef, Cajun spices, mustard pickles, caramelised onions, cheddar & Raclette cheeses. It's crispy on the outside and melted to perfection on the inside.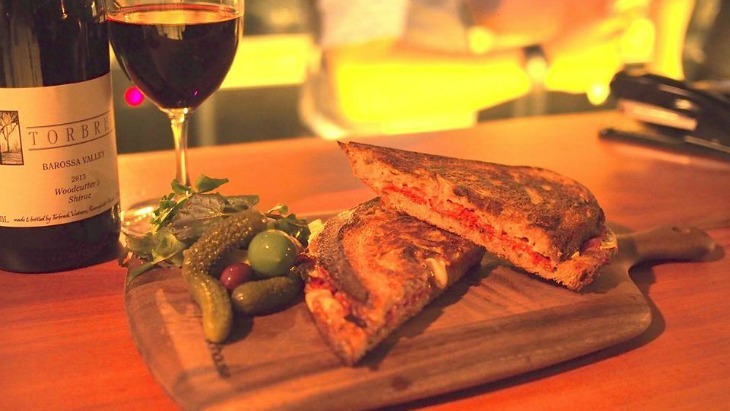 Know a haunt that makes a mean toastie? We want to know! Comment below.