The Best Things To Do At Kidtopia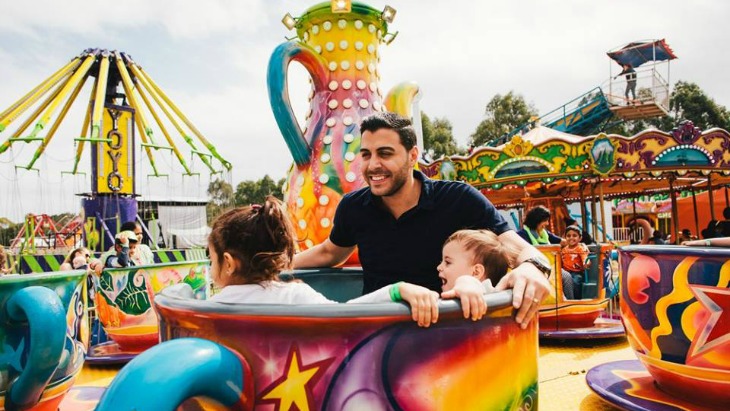 By: Phoebe Ackland, ellaslist
Kidtopia Festival is set to make a spectacular return to Parramatta Park on 6 - 8 October 2017 for another year of music, magic and kiddy mayhem.
Kidtopia is a utopia for children - it is positively jam-packed with creative and crazy fun, from amusement rides to masterclasses, live music and market stalls. The best part is that the festival has something for everyone. We've broken down the best bits of Kidtopia 2017 according to age..and don't worry, there's something for the grown-ups too.
Under 5s
Littletopia: without a doubt the number one zone to head to with tots. Here there will be live animals, nightly films, games and amusement rides. Tumbletown is a play town where little ones can jump, climb and slide, head to Paint & Play to get creative or chill out on a Chibebe beanbag.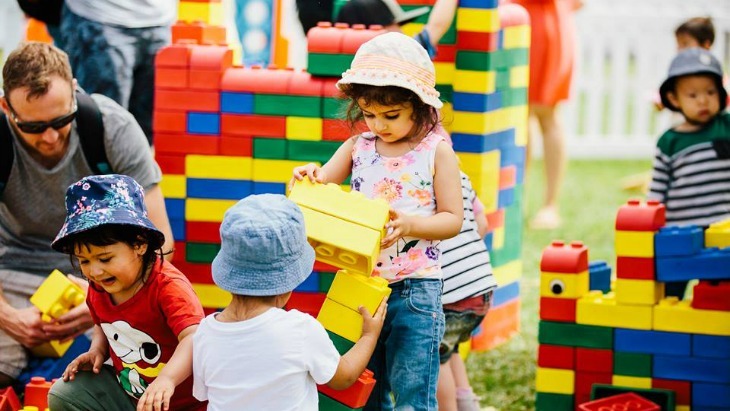 Craftworks: all day art and craft activities where little ones can make robot masks, masquerade ball masks and Toonworld where kids can their very own 3D modelled characters to life.
Essential Kids Face Painting: Included in festival entry ticket, get your little one's face painted to bring out their festival spirit. They have a heap of designs for both boys and girls to pick from.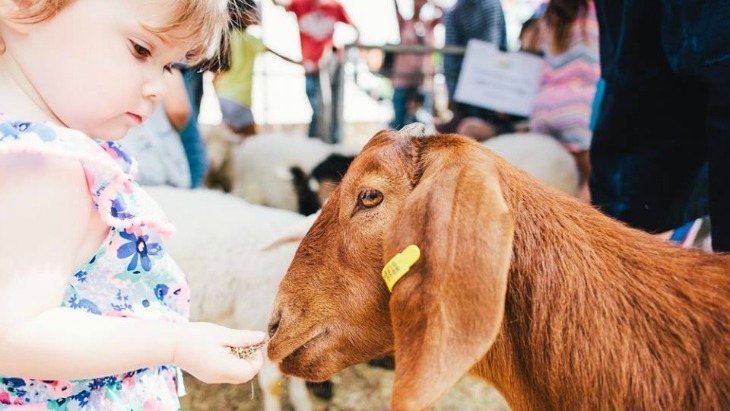 Ages 6-12
Kids in the kitchen cooking master classes: these were a sell out in 2016! Choose between Italian pasta, Mexican guacamole, wontons, sausage rolls or vegetarian lunchbox fillers. The classes run daily for 45mins and at the end of the class, each child will have made their own meal to take with them! Book now to get your spot.
Funfair: full of sideshow games, family rides, kid's rides and thrill rides, it's not a festival without a funfair.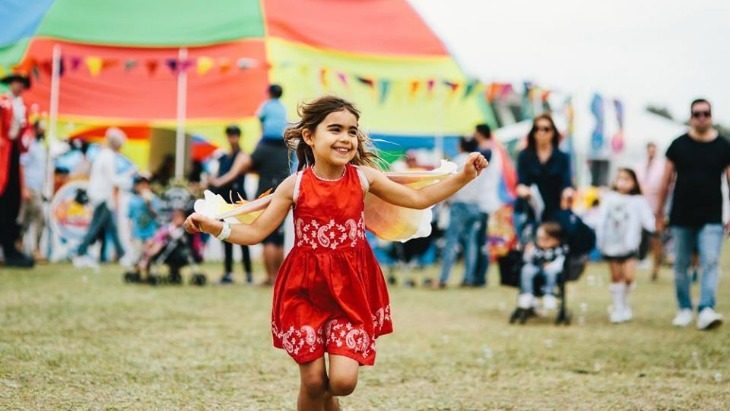 Base 181 Dance Crew: Samson from Justice Crew's Base 181 school dance team will take to the Sound Stage. They're also hosting a 1-hour master class where kids will learn popping and locking techniques from the funk era in West Coast California.
Garden Games: a huge range of fun outdoor games including giant LEGO, Jenga, Connect Four, Checkers and Chess.
Junkyard Beats: live performance junk percussion group on the Sound Stage
Circus School: head to the Circus Playground to learn how to use diabolos, devilsticks, pedalos and more.
Grossed Out Game Show: an interactive game show where two celebrity team captains lead their half of the audience in a battle of physical challenges and trivial absurdities in order to win litres of SLIME!
Ages 13+
CHORES!: an acrobatic show by Brisbane's Hoopla Clique which explores just how many tricks two brothers can do while not cleaning their room
Cardistry: be dazzled by cards and magic tricks brought to you by teenage junior magic champions
Crocodile Encounters: a live reptile show! It encourages you to get hands-on with non-venomous snakes, lizards, turtles and crocodiles!
Aussie Youth: Melbourne-based teen pop band Aussie Youth will perform daily on the Sound Stage. They have just returned from a national tour supporting Jacob Sartorius.
Funfair: They have three thrill rides called Hurricane, Body Rock and Sizzler for some serious adrenaline pumping action that teens will love.
Go Pokebout! Gotta catch 'em all! Grab your phone (or mum or dad's) and join a group of fellow geeks for an interactive comedy walking tour all about Pokemon Go!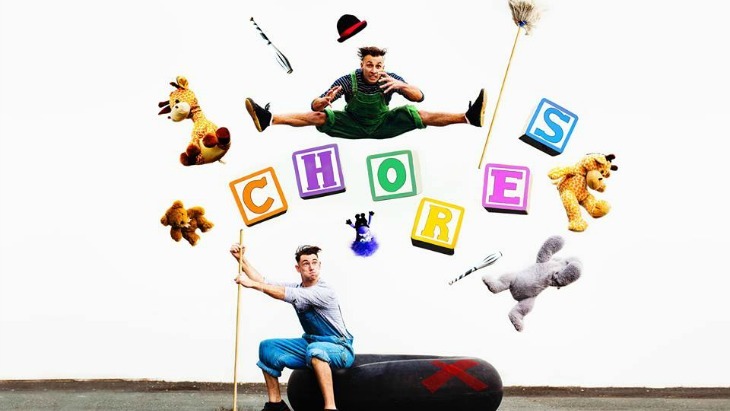 Grown-ups
Qantas Lounge Experience: parents who download the Qantas Assure App will be able to enjoy a sense of well-being and relax in the Qantas lounge experience that's being recreated in the park
The Bar: There's a bar near the outdoor Garden Games area where mums and dads can have a drink and watch the kids play.
Funfair: There are thrill rides, family rides and sideshow games so mums and dads can enjoy the carnival atmosphere too!
Good Food: Whilst we're sure kiddies will be happy with anything sugary, parents can enjoy a selection of food including Rocketboy Pizza, Turkish Gozleme, Cantina Movil, Dutch Poffertjes House and much more.
Market Stalls: Gorgeous boutique markets! From henna tattoos to handmade baby goods, there's something every family will want to take home.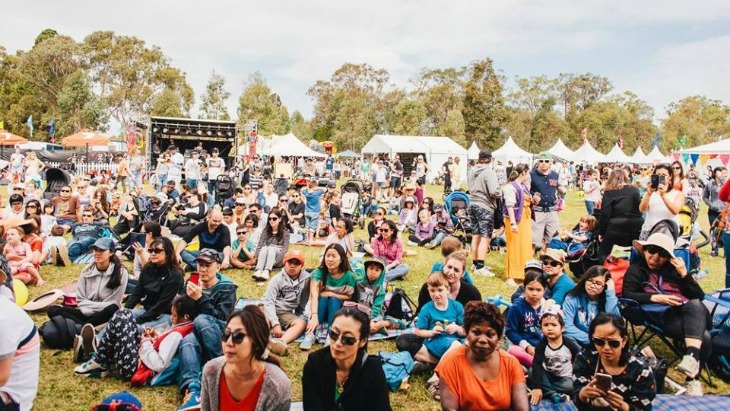 And that's not the HALF of it! There's also an open air cinema, magic, music and dance master classes, heaps of live music acts, hula hooping, roving performers and LOTS more. Click here to see the full program of events.
What You Need To Know
Kidtopia takes place on 6-8 October, 2017, the last weekend of the Term 3 school holidays at Parramatta Park.
First Release tickets are on sale now. The First Release tickets offer 50% off the final release price, with prices ranging from $10-$15 and entry for kids under 5 free. Prices for Masterclasses start from $20 per child; spaces are limited so book in early!
More festival information and BOOK TICKETS NOW.
Read our top tips on how to have the best time ever at Kidtopia.