The Best of Sydney Living Museums this Winter 2017!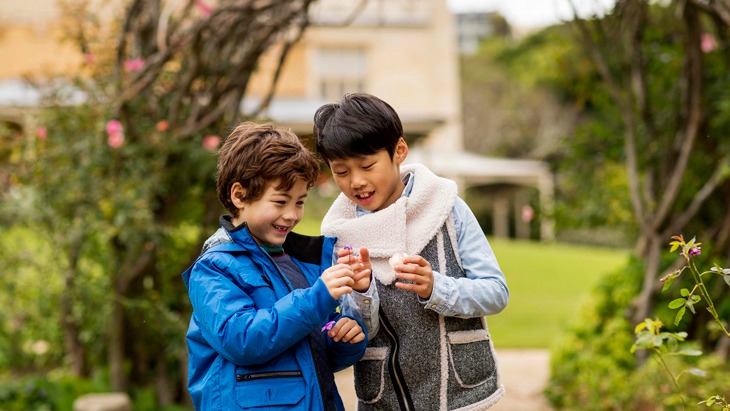 By: Phoebe Ackland, ellaslist
Sydney Living Museums have a number of houses and museums full of family fun at locations all across Sydney, and without a doubt, they're THE place to be this Winter 2017. They have a great family-friendly program stocked with interesting workshops and exciting events to enjoy. Check out our top picks for this season:
1. LEGO® Bricks at Rouse Hill House and Farm
Enjoy our newest interactive exhibition at Rouse Hill House & Farm. Get inspired with a highly detailed LEGO® brick model of Rouse Hill estate, cleverly crafted by LEGO® certified professional Ryan McNaught, and mini-figures of Rouse family members and friends. Then enjoy a pool of 200,000+ LEGO® bricks, and build your own masterpiece. Younger children can enjoy the special DUPLO® wall. More information here.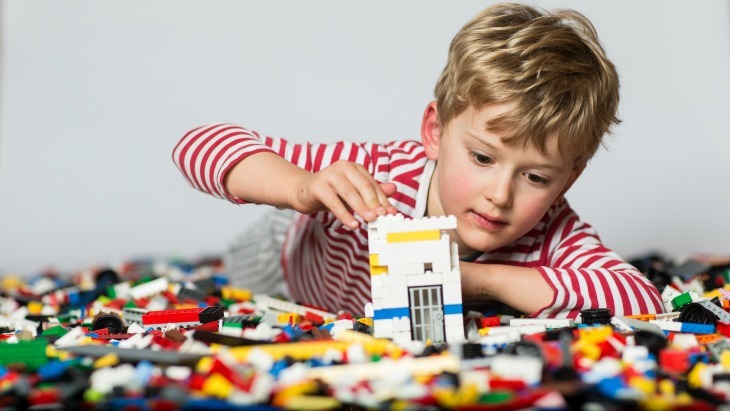 2. Family Fair at Rouse Hill House and Farm
Pack a picnic and bring the family for a weekend of fun and nostalgia at Rouse Hill House & Farm! Tour the historic house and stables, encounter a strict but fair Miss Fox in the school house, then meet the friendly farmer and feed the animals. Enjoy a weekend filled to the brim with roving entertainers, demonstrations, tours, farm animals, kite flying, performances and storytelling – all bringing the stories behind Rouse Hill estate to life. More information here.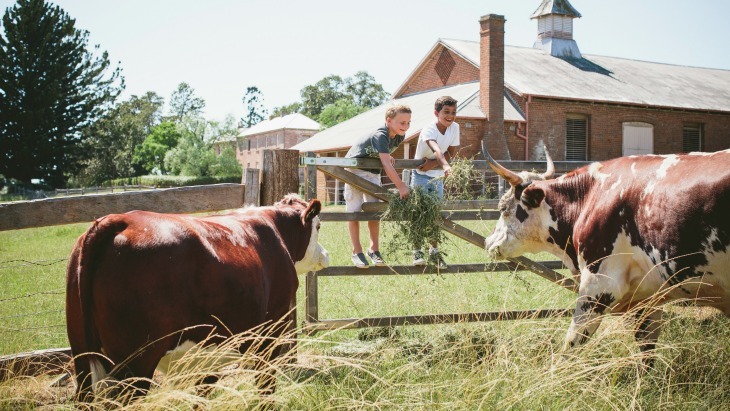 3. Sand in the City at Museum of Sydney
The beach is coming to town! There's mountains of sand just waiting for you to roll up your sleeves, dig about and create something amazing. Celebrating Sydney's beautiful beaches, this fully interactive exhibition features dazzling models of our northern and southern seashores along with a pair of giant digital sandboxes with 'projected' scenery changing as your busy hands shift and sculpt a playful sandy landscape. When you've had your fill of shaping sandcastles, mermaids and sea monsters, try building a LEGO® beach shack or any other funky creature that springs to mind, with moats overflowing with loose bricks and minifigs surrounding a giant LEGO® coastline crafted by the 'Brickman' himself, Ryan McNaught. More information here.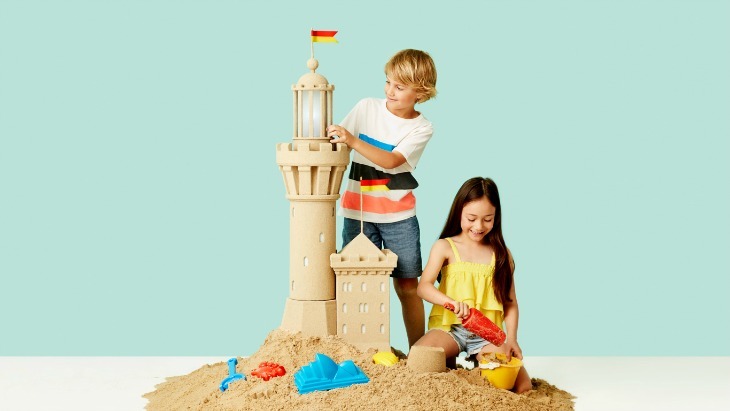 4. Earn Your Tucker at Vaucluse House
The sun is up and it's time to have fun and muck in to get the chores done. Learn how to do the egg test to make sure your egg is fresh, then churn butter, wash off the buttermilk and pat it into shape. Up next is clearing out the old stalls where horses were once kept, then visit the laundry to wash some dirty clothes, and finally sit down to some well-earned tucker! More information here.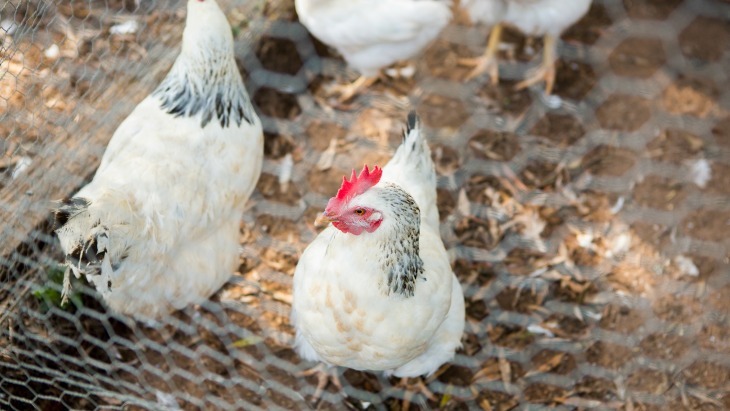 5. Convict Kids at Elizabeth Farm
Right, convict kids, you have some work to do. Come straight off the ship and get to work on the Macarthur estate. Mr Macarthur is returning from England and there's much to do before he arrives. The table needs setting, the clothes need washing, the bed needs to be made, and there are so many other jobs to do! Write your name with a quill to receive your ticket of leave before relaxing with some games in the garden. More information here.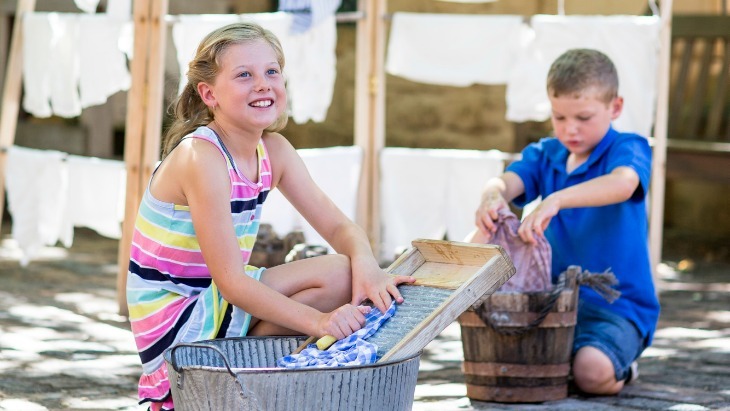 6. Playing Shop at Susannah Place (The Rocks)
Become a shopkeeper for a day and get behind the counter of Susannah Place's re-created c1915 corner shop. Use an old-fashioned shop scale, package goods, make a paper cone for the lollies you will be taking home, fill an order and make a 'delivery'. More information here.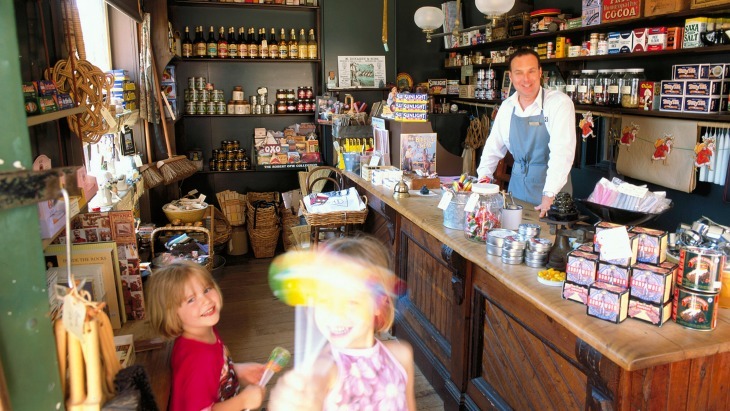 7. Bush Tucker at Rouse Hill House and Farm
Search for bush tucker plants, learn about bush foods and make a traditional 'Johnny cake' with Aboriginal guides from Muru Mittigar! A fun and engaging activity for all the family, learn how to identify plants and wildlife, use traditional and contemporary ingredients, then dig in to the feast when the work is done! More information here.