The Best Kid's Shows In Sydney This Spring 2018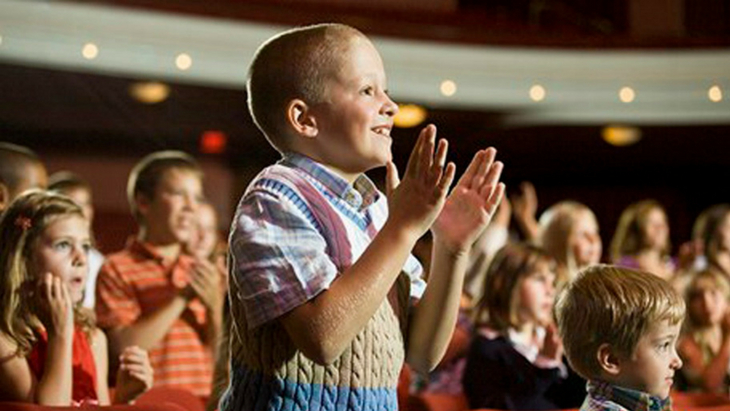 Now that the official out-of-hibernation season is upon us, what better way to celebrate than with an entertaining kid's show! From puppet shows to full-scale theatre productions, here are our top picks for shows in Sydney this Spring that will utterly delight children (and their parents, too!). Check out the wesbites below to book your tickets.
1. Riverside Theatre Spot On Festival
Now in its seventh year, the premier arts festival for kids returns to Riverside Theatres in Sydney's central city, Parramatta.
Featuring live entertainment, films, workshops and free activities, it is sure to hit the spot for ages 2 – 10+ years and their families these Spring school holidays. Spark your imagination and embark on new adventures at the Spot On Children's Festival. Shows include the Big Bad Wolf with a hilariously funny twist, Josephine Wants To Dance brings this super popular picture book to life and The Adventures of Alvin Sputnik: Deep Sea Explorer, which features a fusion of animation, puppetry, projections and live and recorded music. 9 - 13 October 2018. More information here.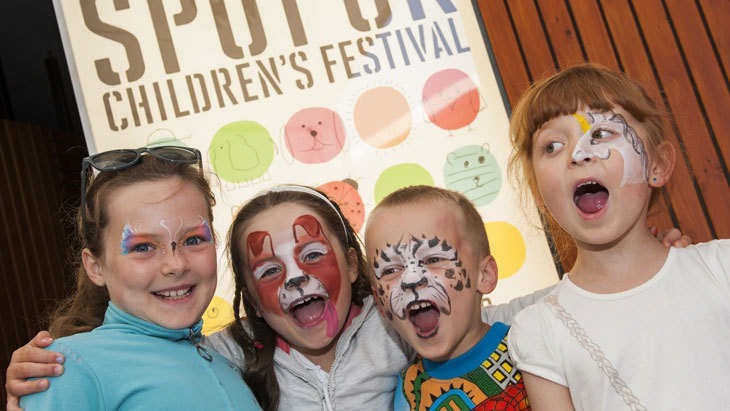 2. The Beatles Orchestrated For Kids
With a little help from their friends – you, the audience, and a fabulous orchestra led by conductor and educator George Ellis – The Beatle Boys bring the timeless songs of John, Paul, George and Ringo to life for children of all ages and adults too. The production welcomes the whole family and will delight you with favourite songs that continue to thrill and inspire each generation. Take a ticket to ride on a yellow submarine in this lively, interactive and groovy performance that promises perfect school holiday fun. Kids of all ages welcome! 9 and 13 October 2018. More information here.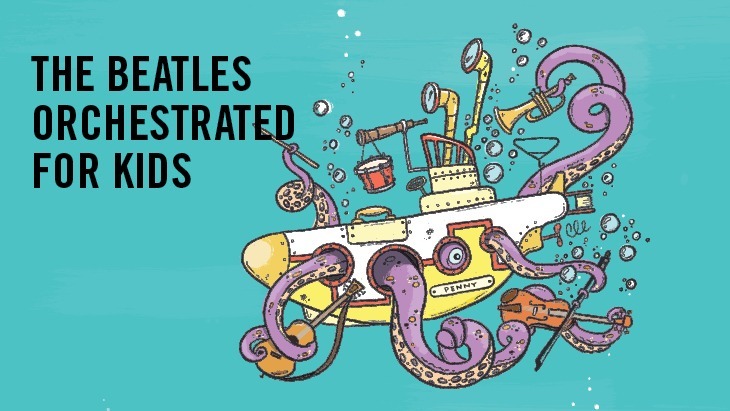 3. Monkey Baa Theatre Company, Big Bad Wolf
Monkey Baa Theatre Company presents Big Bad Wolf, a Windmill theatre Company production, this October in Darling Harbour. Meet Wolfie. He's the most misunderstood character in fairy-tale history. Put simply he has no friends. But then he does have incredibly sharp teeth, yellow eyes and his own ideas about personal hygiene, and he is the infamous Big Bad Wolf after all. No one likes him but luckily one girl is brave enough to double check this wolf's bad press and an unlikely friendship is born. This hilarious, table-turning tale will have you wondering why you were so scared in the first place. Perfect for ages 5+, duration 50 minutes. 3-6 October, 2018. More information here.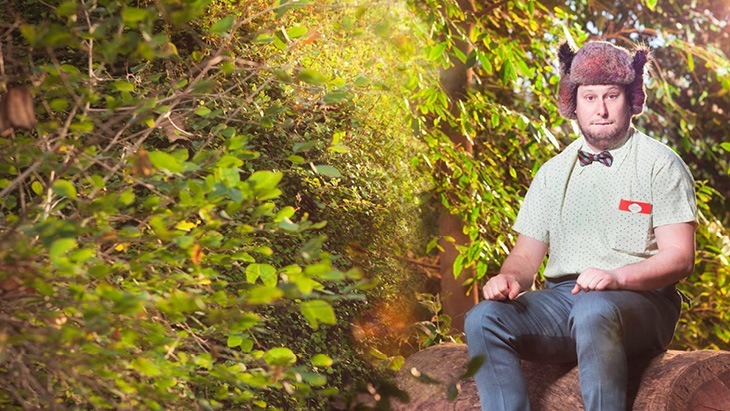 4. Monkey Baa Theatre Company, Red Racing Hood
Monkey Baa Theatre Company presents Red Racing Hood, a Terrapin Puppet Theatre production this October in Darling Harbour. This fun remake of Red Riding Hood with a modern, car-racing twist sees Red and Gran fight for survival, relying on their wit, determination and cunning to overcome the Mayor. Environmental and civic responsibility, the survival of small towns and the strength of women, young and old, are all themes that are explored via the medium of slot car racing! Perfect for ages 5+, duration 45 minutes. 10-13 October, 2018. More information here.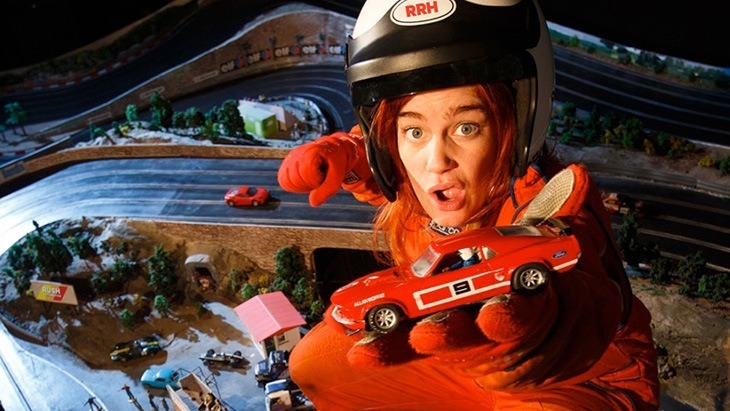 5. Justine Clarke's Silly Songs Tour
Justine Clarke is one of the most recognised and trusted faces on the Australian entertainment landscape. To pre-schoolers and their parents, she is perhaps best known as the constant, reassuring presence on children's television benchmark program, Play School, for the last 19 years. Performing her favourite songs as well as new hits from her TV show and album, the Silly Songs concert centres around a shared joy of singing, dancing and all the excitement of show time. From singing songs that make you smile, to stomping like a dinosaur, together Justine and her audience will find their own silly song to perform as one for the grand finale! Saturday 22nd September. More information here.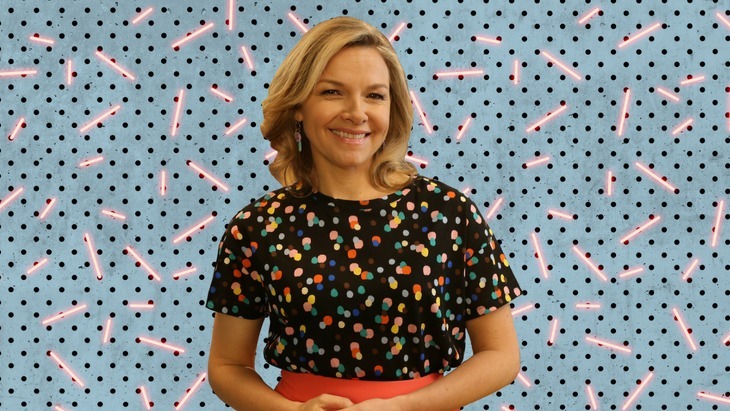 6. Deadly Dinosaurs with Steve Backshall
While it's not live theatre, this cinema experience will make you feel like the dinosaurs are in your face! Daredevil stunts and killer special effects bring out the world's most deadly dinosaurs roaring back to life with wildlife presenter Steve Backshall. See razor-sharp claws, axe-like heads and giant whipping tails as they are hunted down in the quest to find the world's deadliest dinosaur. In his explorer's Dino Den, Steve brings dinosaurs back to life with cutting-edge CGI. Outside the lab, the spectacle is cranked up to the max in a series of epic stunts, which reveal the raw power and scale of Steve's favourite and most deadly dinosaurs. See it at a cinema near you this Spring.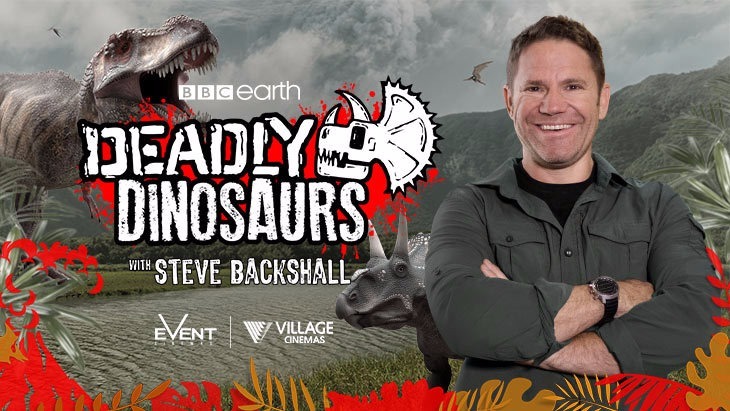 7. Sydney Fringe Festival
Prepare for a side-splitting show that will have you and the kids alike in hysterics, without falling short on educational and inspirational messages from the fabulous presenter, Trace Of Magic. Why Kids are Smarter than Adults Magic Show was Awarded Most Popular Show of the Year at The Melbourne Magic Festival in 2016, here your little one will learn of the unique qualities they are privileged to have in childhood, while mums and dads are encouraged to reconnect with their inner child. Also don't miss The Beanies EGG-strodinary Day! The Beanies are bursting out of the radio and on to the stage! Bring the whole family on an imagination adventure with Laura, Mim and Michael Beanie, with songs and silliness from the award winning Podcast "The Beanies Imagination Station" on Kinderling Kid's Radio. Sydney Fringe runs from 1 - 30 September 2018. More information here.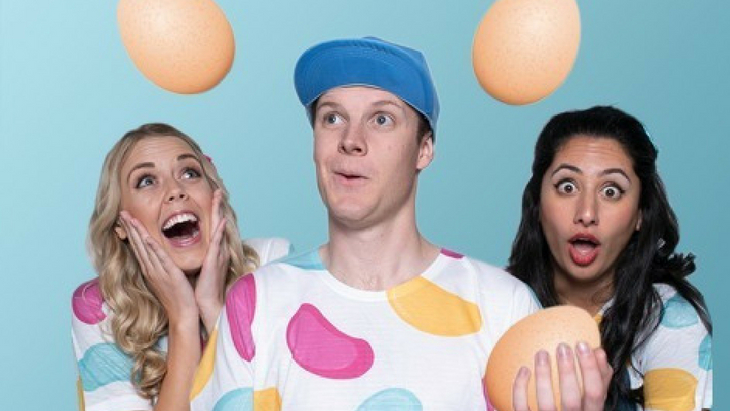 8. PJ Masks LIVE! Time to Be A Hero Tour
This new live musical show is based on eOne's top-rated animated TV series, which airs daily on Disney Junior and ABC Kids. The live show will delight fans of all ages with a performance that features world-class production values, familiar and original music, and audience interactivity. VIP meet and greets are available too.1st and 2nd October. More information here.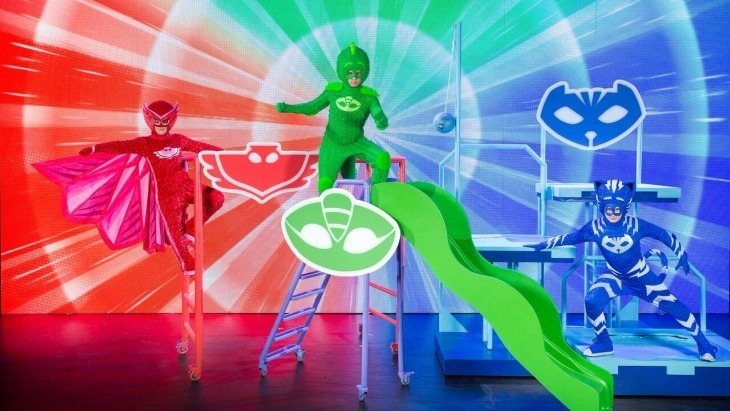 9. Shows At Puppeteria Puppet Theatre
The JERAL PUPPETS is presenting three exciting programs during the September-October School holidays at their Puppeteria Theatre. The shows include The Three Little Pigs; a show for two-to-five year olds, featuring the ever-popular story, as well as songs, skits and shadow puppets, The Octopus's Garden Party is suitable for two-to-five year olds and tells a story of underwater animals and The Sleeping Beauty plus The Wizard Of Oz; a unique, double pupped feature suitable for four-to-nine year olds. 25th September - 14th October. More information here.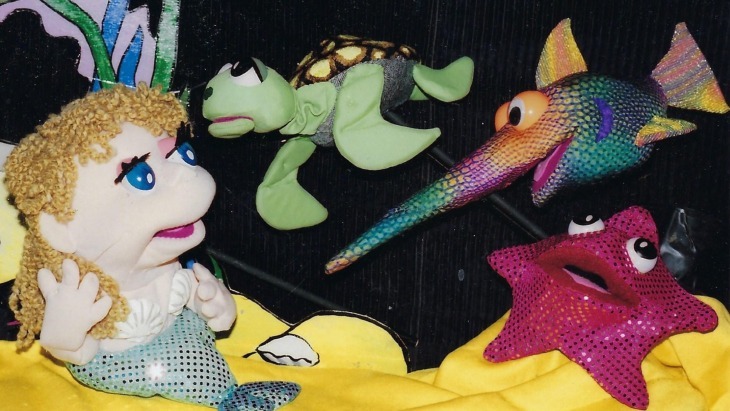 Hero image: The Enquirer Newspaper
Have you signed up to our newsletter? Join ellaslist to get the best family and kid-friendly events, venues, classes and things to do NEAR YOU!