The Best Kid's Shows In Sydney This Spring 2017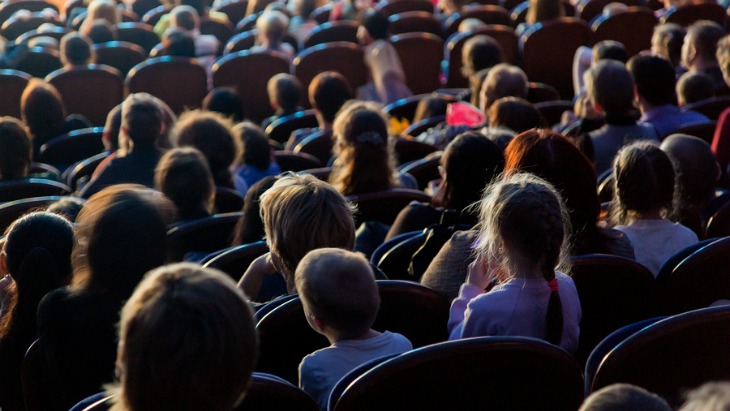 By: Phoebe Ackland, ellaslist
Celebrate this glorious out-of-hibernation period with an entertaining kid's show! From puppet shows to full-scale theatre productions, here are our top picks for shows in Sydney this Spring that will utterly delight children (and their parents, too!). Book your tickets now!
1. The Bockety World Of Henry & Bucket
Visit Monkey Baa Theatre Company in Darling Harbour in the September school holidays for another entertaining kid's show. What is friendship? What happens when it goes wrong? What do you have to do to make it work? Through Henry and Bucket's relationship, we can examine what friendship is, what happens if it goes wrong and how you fix it. Poetic, humorous and rich in visual antics, this play explores friendship through a day in the life of two friends who have been likened to a modern-day Laurel and Hardy. 25 – 29 September 2017. More information here.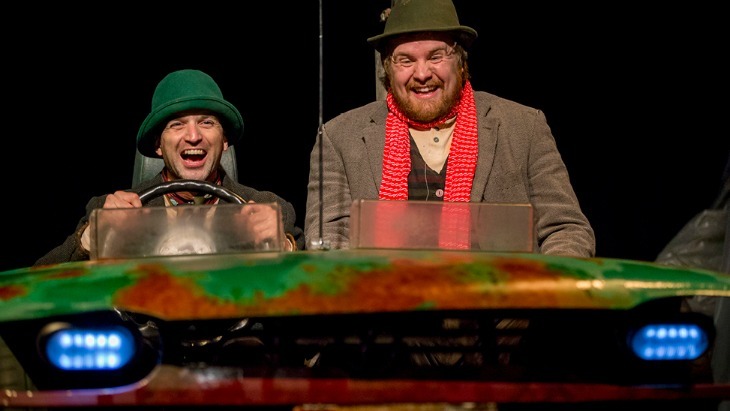 2. Horrible Histories Live On Stage! The Best Of Barmy Britain
Head to the Everest Theatre - Seymour Centre & The Concourse, Chatswood this September for a chance to meet the most famous, infamous and dangerous characters in British history! You'll be amazed, appalled and ablaze with delight as this acclaimed West End show uses songs, audience participation, fun, facts and farts to tell the stories of the people who made Britain barmy. 26 September 2017. More information here.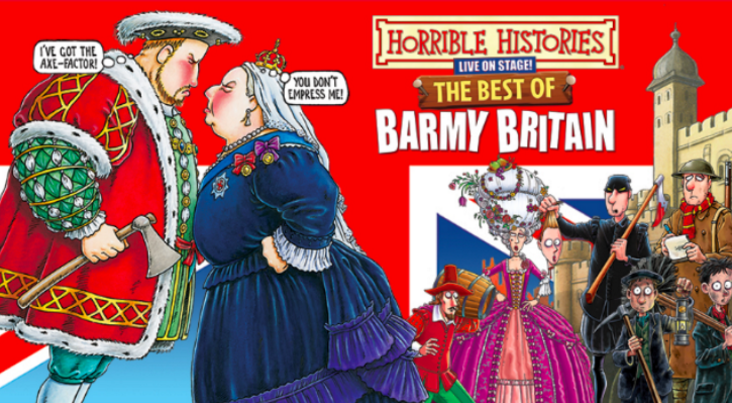 3. Puppet Shows at Puppeteria
Children simply ADORE Puppeteria! These Spring school holidays, head to Puppeteria's Castle Cove theatre to catch a host of entertaining shows including 'The Three Little Pigs' and 'Old Macdonald Had A Farm' for 2-5-year-olds, and 'Doctor Dolittle's African Safari' plus 'The Princess and the Pea' for 4-9-year-olds. 20 September- 8 October, though they have shows during term time as well. More information here.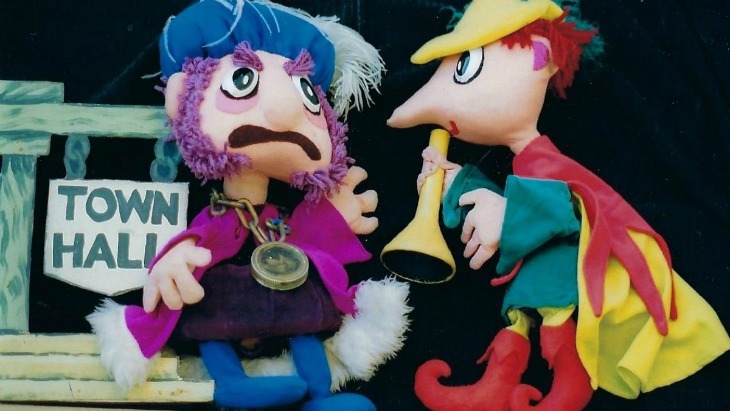 4. Erth's Prehistoric Aquarium
At the enchanting Sydney Opera House, kids will enter an underwater universe they'll never want to leave this September and October! In this interactive performance, kids will dive into the historical depths of the ocean and unlock some of nature's greatest mysteries. Lifelike puppets will recreate an extinct underwater world. 23 September to 8 October 2017. More information here.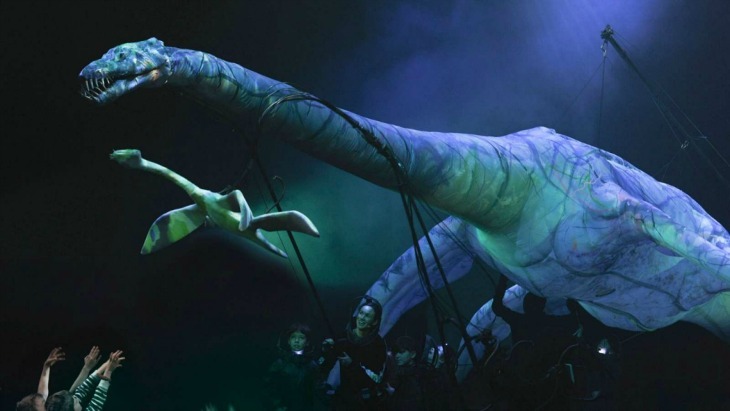 5. Carnival Of The (Australian) Animals
Presented by Sydney Symphony Orchestra, this is another great show in their Family Concert Series. This is a show all about Aussie fauna: big and hairy, small and scary, and finishing with the most dangerous creatures of all – humans! From the long-eared bilby to the koala and the blobfish, Trevor Greive finds Aussie animals to match Saint-Saëns' original musical caricatures. Participate in activity stations set-up in the Concert Hall of Sydney Opera House foyers before and following the concert. 24 September 2017. More information here.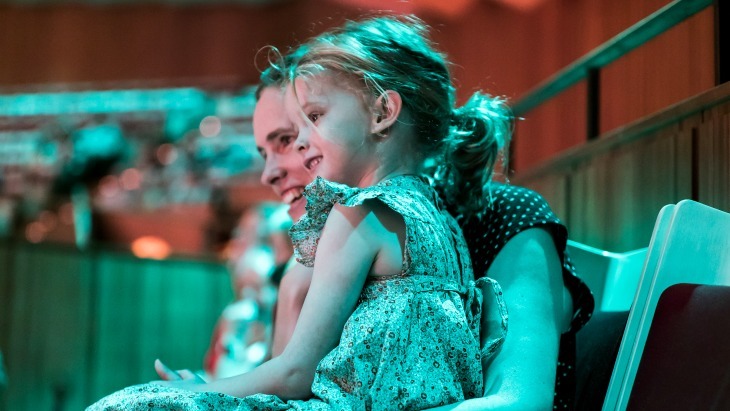 6. Shows For Young People
Organised by Randwick City Council, kids and teens will love these entertaining, relevant and fun shows including 'Sticks and Stones' for 11-16-yeear-olds, 'Dreamer in the Deep', a puppet show suitable for all ages, and 'Cardistry Cubed', a show by a duo of teen magicians! Don't miss these exciting, age-appropriate shows. 15 September, 28 September, & 6 October. More information here.
7. Prince Of Bears Playschool Show
Don't miss out on the chance to see your children's favourite television show live in concert when the Play School Concerts come to Sydney until mid-October! These popular Play School live shows are specially designed to delight pre-schoolers and parents alike. The concert features songs, games and stories, presented by two Play School presenters, along with the real stars of the show: the toys! Until 15 October 2017. More information here.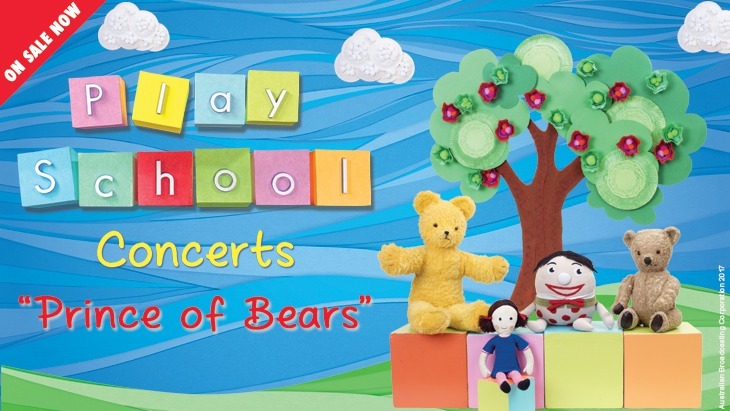 8. Grug and the Rainbow
Coming to The Joan in Penrith this September! Grug began his life as the grassy top of a Burrawang tree. Fascinated by the world around him and never short of an adventure, now he's back by popular demand. Embarking on his own epic journey to find a rainbow, it always seems just beyond his grasp. But Grug is full of determination and his adventures are always full of surprises. A show of exquisite puppetry and gentle storytelling. 29 & 30 September 2017. More information here.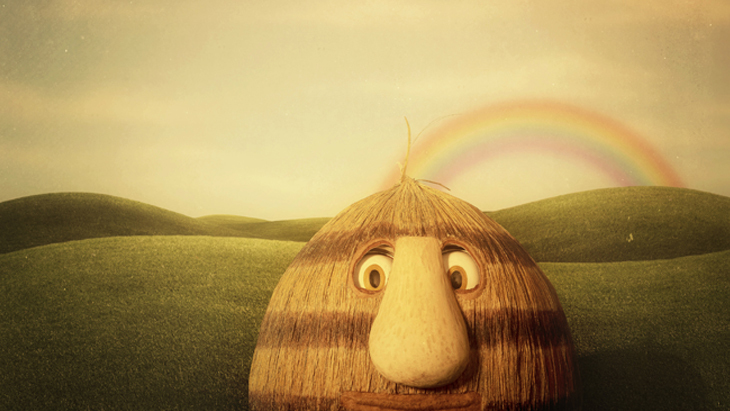 9. Sand Song
This is an uplifting contemporary Aboriginal dance and theatre performance and workshop at Barangaroo during the October school holidays. A unique and inspiring Aboriginal culture experience for children aged 5-12 and their parents or carers, SAND SONG tells the story of 'Cheeky Brolga stealing Emu's egg', which is the Gammilleroi Dreaming story of the 'First Sun' – the first time the sun's light shone on Australia. The story also represents the dawn of understanding, growing up and gaining wisdom. 3 October to 8 October 2017. More information here.
10. The Red Tree
Riverside Theatres Parramatta present The Red Tree, a family show this October. The Red Tree will take audiences on an extraordinary journey to a world of imagination, where origami boats embark on ocean voyages, giant fish host musical interludes, and parades pass by. This is the story of a young girl living in her bedroom and how she conquers her fears and anxieties, finally embracing hope and taking control of the world that has always been around her. Recommended for children aged 8yrs+. 20-28 October 2017. More information here.