The Best Child-Friendly Cafes in Sydney City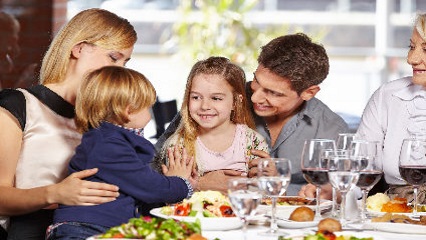 By: Serina Hajje, ellaslist
After a day of exploring the city, you'll need to find a spot to fill little tummies. But it can be tricky to find a cafe that caters to the tastes and sometimes impatience of our kiddos. We've discovered the best child-friendly cafes in Sydney city, to make a bustling city experience a little more family-friendly.
1. MorSol Cafe, Art Gallery of
NSW

The menu at Morsol is a treat for adults and children alike. It changes seasonally and the salads are a real stand out. If your child is averse to all things green, there is a very healthy 'kids bag' as a terrific alternative containing a ham, cheese and tomato sandwich, apple, homemade muesli slice and a Nudie juice.
On the whole, the cafe caters well for people of all dietary preferences. If you're constantly on the hunt for Sydney's best chai, Morsol's is close to perfect, full of ginger and served with milk and honey on the side. Their frequently changed speciality milkshakes are pretty special too! They're renovating now but they'll reopen at the beginning of June.
Entry into the Art Gallery is FREE!
2. Museum of Contemporary Art Cafe, The Rocks

The view from the MCA Cafe is incredible. Visitors are treated to the most amazing vista including the Harbour Bridge and Opera House. And the menu is fabulous too! They offer a generous children's serve of fish and chips and there is also the option of a children's lunch box containing a chicken sandwich, fresh fruit, cookie and milkshake or a vegetarian pasta. We recommend the rosehip and mint fruit punch and homemade lemonade. Dining here completes your cultural experience- not only change their menu seasonally, they change their menu to reflect their major exhibitions and the cultural background of their major artists. Read about our delightful experience at the MCA cafe with kids here.
Entry into the MCA is FREE.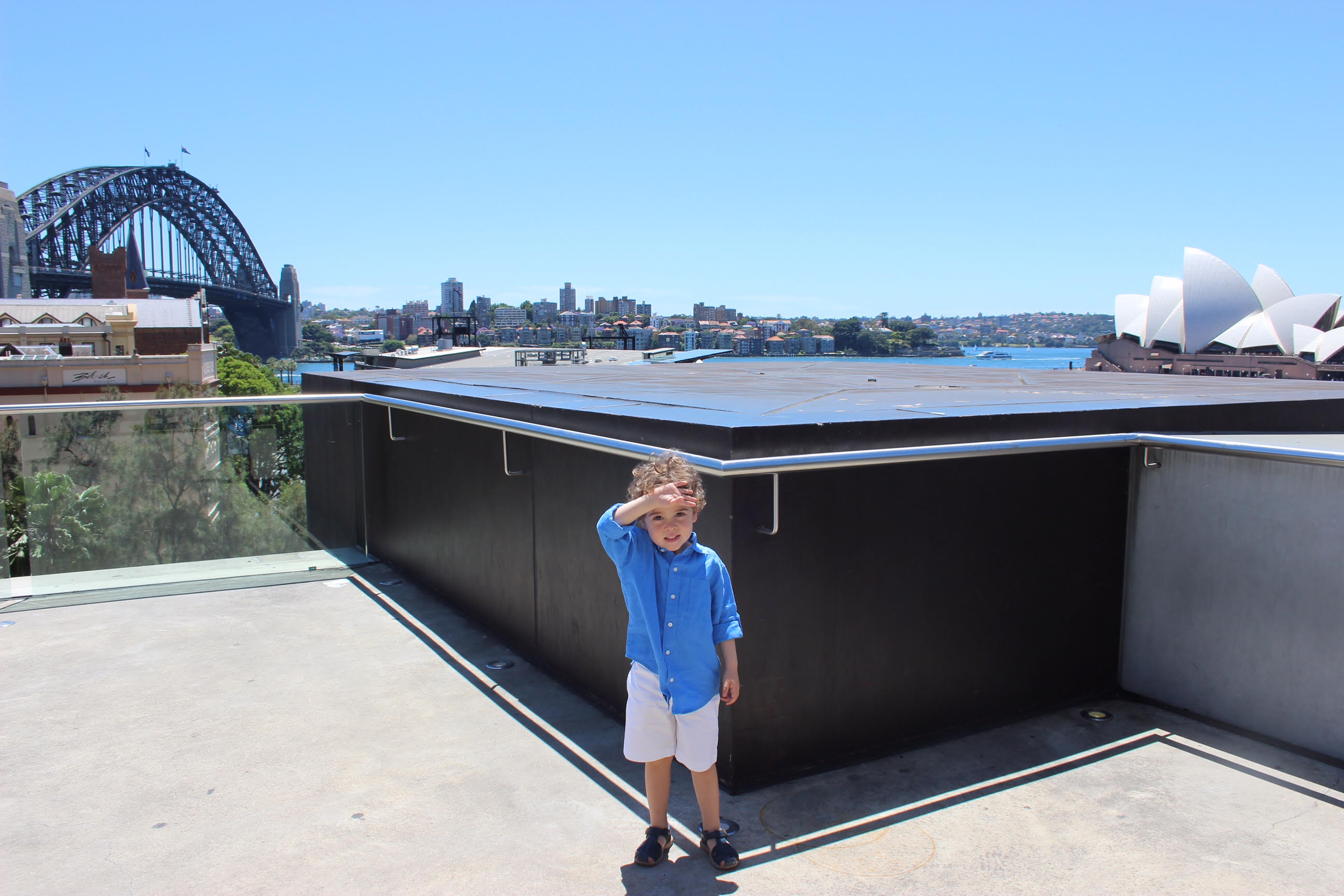 3. The Governor's Table at the Museum of Sydney, Phillip St & Bridge Street

The Governor's Table is beautiful and despite its fine dining reputation, it's still a great place to visit with children in tow. The kid's menu has 6 options including toasties, pasta, chicken schnitzel and fish & chips, all under $12! If they've eaten all their lunch, treat them to a peanut butter ice-cream sandwich. Parents will love the all-day brunch menu (because poached eggs are fit for anytime of the day), and the modern and appealing decor. Read about the incredible service during our experience at The Governor's Table here.
Entry is FREE if you're a member and for kids under the age of 5. Otherwise, there's a $10 fee for adults and $5 for kids.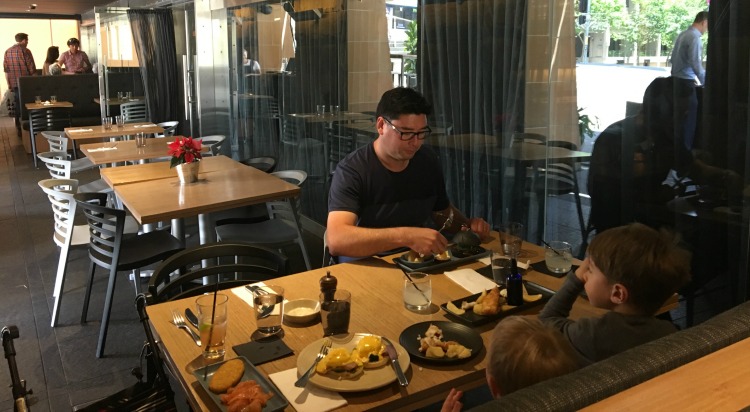 4.
MAAS

Cafe, Powerhouse Museum


If you like choice, the MAAS Cafe at the Powerhouse Museum is the place for you and your kids. The Goods Line now offers an accessible pedestrian route directly to the Museum from Central Station, to make the journey even easier and safer with young children. We recommend dining at the MAAS Cafe, a bright and airy cafe with an outdoor terrace, or at The Junction Cafe and Courtyard with its industrial design and city skyline views.

Entry into the Powerhouse Museum is FREE for members and kids under the age of 16. There is a $15 fee for adults.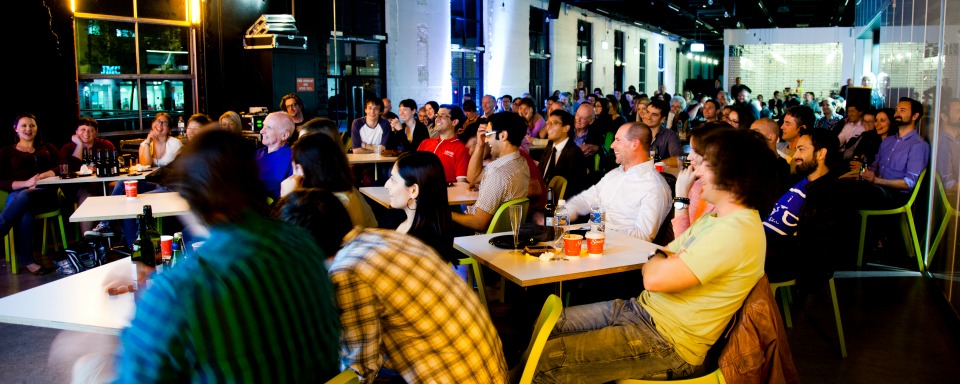 5. Yots Cafe, Maritime Museum

Maritime Museum is filled with new and exciting programs for kids. After all the nautical fun, pop into Yots Cafe for lunch – they offer a fantastic kids meal deal for $10. Children can enjoy grilled fish or a cheeseburger with chips or salad with a fresh fruit milkshake. Museum members receive 10% discount too! You can either order off the menu, grab something quick from the takeaway kiosk, or bring your own picnic and enjoy the museum's harbourside terrace.
Entry is FREE if you opt for the free galleries ticket.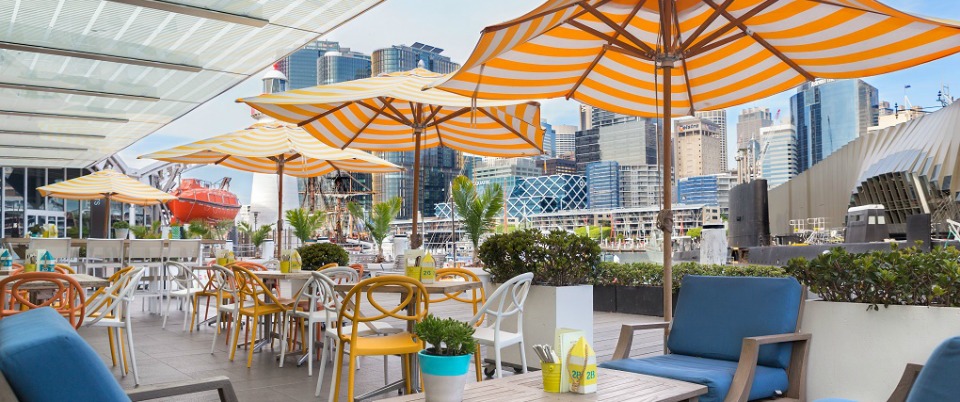 6. The Tea Salon, Westfields Sydney

The Tea Salon has the most sublime tea and iced tea menu. The extremely reasonably priced kids' meal consists of a toasted cheese sandwich, bowl of fruit and a delicate little cupcake topped with the most perfect pink umbrella. You can choose from a milkshake, peach nectar or iced tea ($11.95). We recommend the indulgent Knickerbocker Glory Sunday for well-behaved littles ones, and a delicious tea such as the Anna Pavlova for mums who want a city retreat. Read about our delightful experience at The Tea Salon here.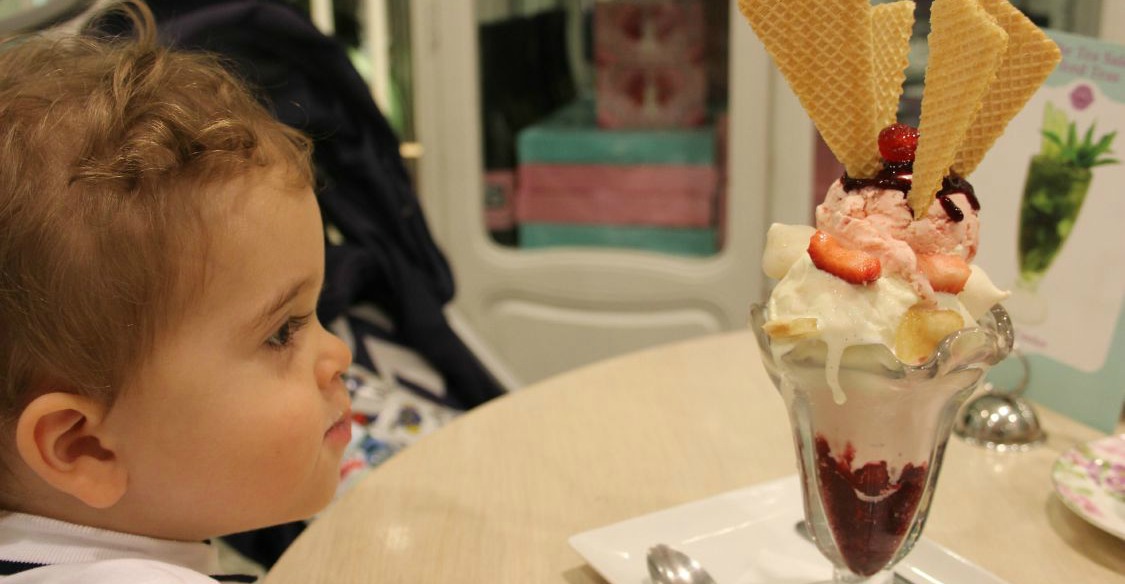 7. Jamie's Italian, Pitt Street

Jamie's is all about space, comfort and a fantastic kids menu- we wrote about how parents are just sick to death of nuggets and chips! They really do want to serve kids the best by offering a kid's menu with two sizes – little kids from $9.50 & big kids from $12.50. With vegetarian and meat-lover choices, it offers a balance between style and simplicity. The freshly made lemony organic chicken fillet lollipops with baked hedgehog potatoes & crunchy seeds is amazing and so is the homemade curly pasta in Jamie's seven-veg tomato sauce with pecorino cheese & crunchy, herby breadcrumbs. The dessert menu goes from a simple scoop of ice cream with chocolate sauce to a chocolate brownie with vanilla ice cream, crunchy toffee popcorn & chocolate sauce. There's even fresh seasonal fruit as dessert, but let's be honest- not many kids will pick that! Plus: kid's eat free during school holidays!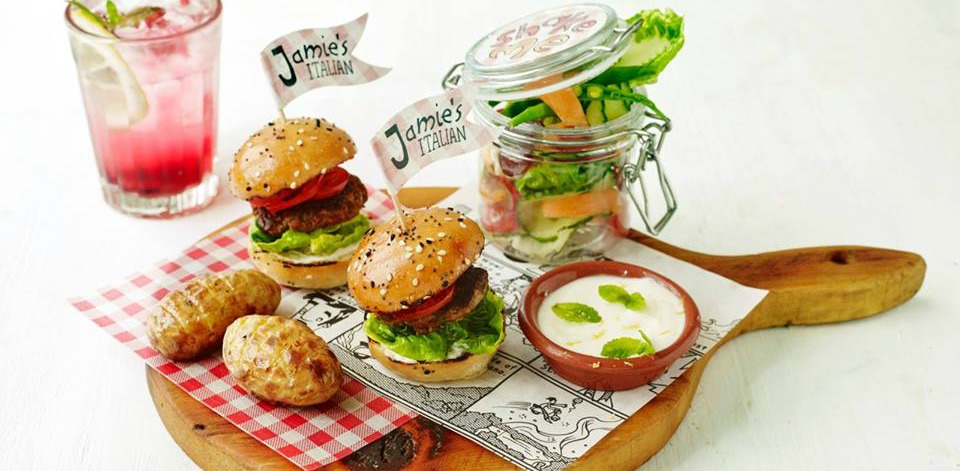 8. Pancakes on the Rocks – The Rocks

Pancakes on the Rocks offers the best pancakes in town from its amazing CBD harbourside location. The kids' menu with its smiley-faced and butterfly-shaped pancakes is bound to make them grin. Let them try the 'Ned Kelly' – a buttermilk pancake with scrambled egg and bacon or the 'Crazy Potato' – a potato and onion pancake topped with melted cheese and tomato sauce. The atmosphere is relaxed and most definitely welcoming for families. Breakfast is served 24 hours a day, 7 days a week!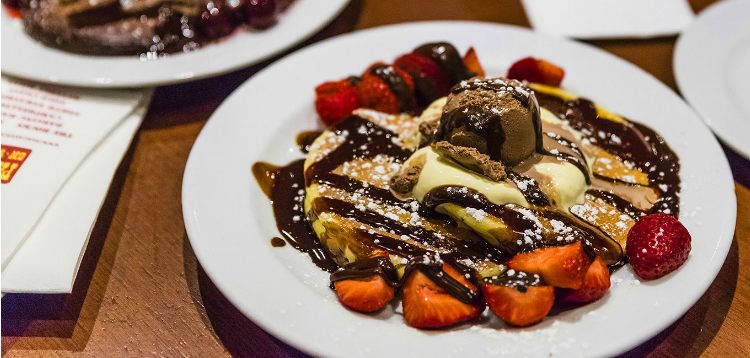 9. Coco Cubano – Central Park, Broadway

Coco Cubano have a brekkie, lunch and dinner menu filled with the traditions of the vibrant Caribbean Island. They have $10 meals from Monday to Friday 12-3pm. Their menus change throughout the year but their kid's menu is always excellent. You can feast on a simple ham and cheese toastie and chicken strips to nachos and crispy calamari. The dessert menu is prepped for sweet-lovers: they start off with a classic milkshake and then offer Gummy Bear Shakes, Salty Caramel Shake and a Banana Choc Bomb! While they're waiting for their food, kids get a word puzzle and a colouring-in page on their menu. For parents, the coffee is a great reason to visit. They won the World's Best Coffee in 2012 and are still renowned for their cappuccinos. Their menu does lean heavily on meat, so it's not ideal for vegetarians. Central Park also has a giant chess set, a giant Connect Four set and a ping-pong table right outside!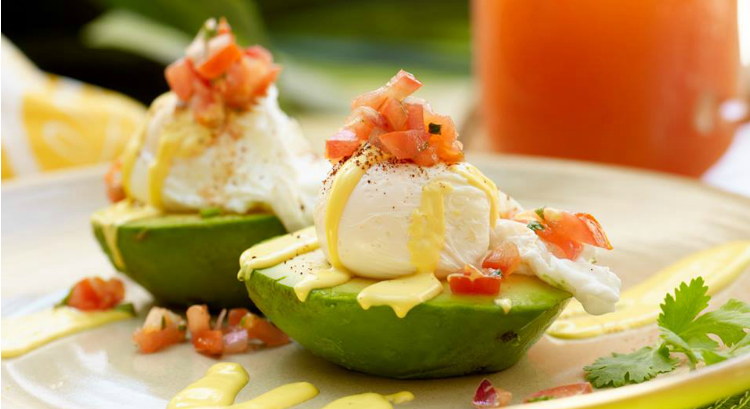 Reader Recommendation: La Cantina Cafe On Kent

ellaslist reader Pamela has recommended this popular local spot, an indoor-outdoor cafe with all the goods on the menu. "Awash with light yet away from the elements, under the 12 storey glass atrium of the Asteron building, LaCantina is an ideal escape for you.."- families can hideaway here for a retreat in the middle of our bustling city. Menu items include a selection of French-crafted teas, milkshakes smoothies, wine (why not?), burgers, salads, pizzas, pastas, and just about everything else.