Sydney Youth Orchestra Launches In Western Sydney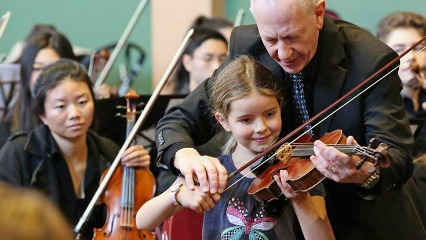 No longer will Western Sydney's budding little musicians have to travel into the Sydney CBD each week for rehearsals. Sydney Youth Orchestras (SYO), in partnership with Riverside Theatres, is proud to announce the very first Western Sydney Youth Orchestra, based in Parramatta.
These Kids Are Classics

Home to 1/4 of New South Wales' young people, this new venue will encourage gifted children who otherwise had no chance to participate, able to join in the unique and interesting musical environment offered by the Sydney Youth Orchestra. Young musicians can now express what they feel passionate about. The classical orchestra will be guided by music educator and conductor James Pensini. Children will be exposed to Mozart, Haydn and Beethoven. SYO CEO Yarmila Alfonzetti said: "We have 15-year-old boys hanging around after rehearsals discussing their favourite Mahler symphony or Strauss Tone Poem. The WSYO will have the same opportunities and educational experiences as the other senior orchestras in SYO. We believe that what we offer can inspire and change lives, and everyone deserves that. This is SYO core business."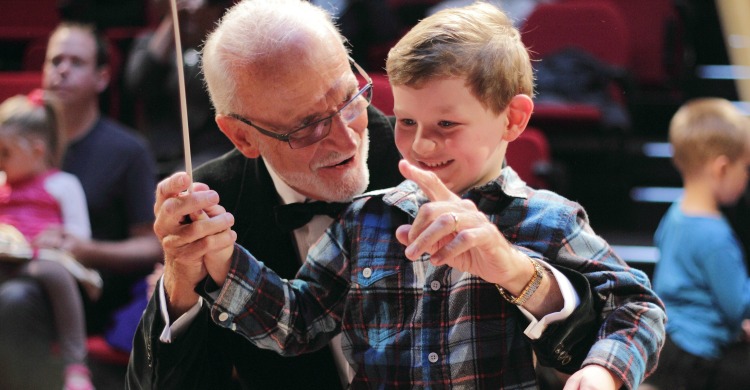 SYO began in 1973 with a single orchestra, but in 2017 the organisation will provide weekly orchestral training for musicians aged from 6-25 in 12 ensembles. "We are dedicated to identifying and nurturing talented young musicians from across greater Sydney and beyond," said Alfonzetti, "and once identified, we work tirelessly to provide them with quality opportunities, orchestral training and music education".
More Than Just Music Class

Children trained with the SYO or WSYO will have the opportunity to be fed to such institutions as Sydney Conservatorium of Music, the Australian National Academy of Music, and the Sydney Symphony Fellows. Not only are kids trained musically in terms of skills, appreciation and understanding, but at the core of training with these ensemble groups is learning teamwork, discipline, dedication, leadership, and a commitment to excellence.
Be introduced to these dynamic young musicians at their inaugural performance at 2pm of Sunday 26 March 2017. Secure your spot via the website.