Sydney's Best Winter School Holiday Programs 2019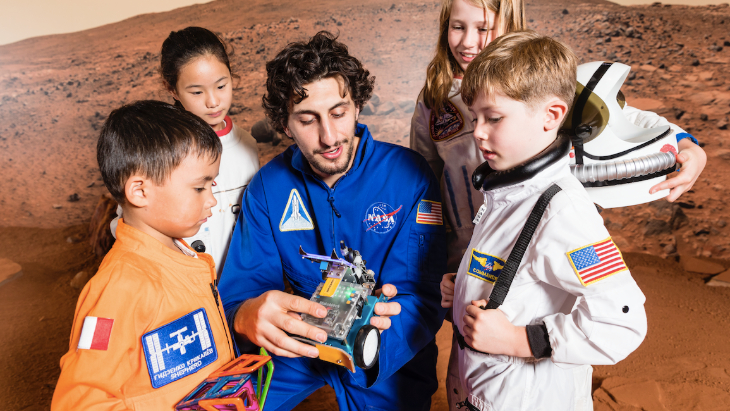 With school holidays here, Sydneysiders might be wondering how they are going to keep their little bundles of joy entertained for two weeks... well look no further, ellaslist has you covered. From cooking classes to moon landings and Zumba dancing to tree climbing — these are Sydney's Best Winter School Holiday Programs.
Space Odyssey Tinkertoreum | Powerhouse Museum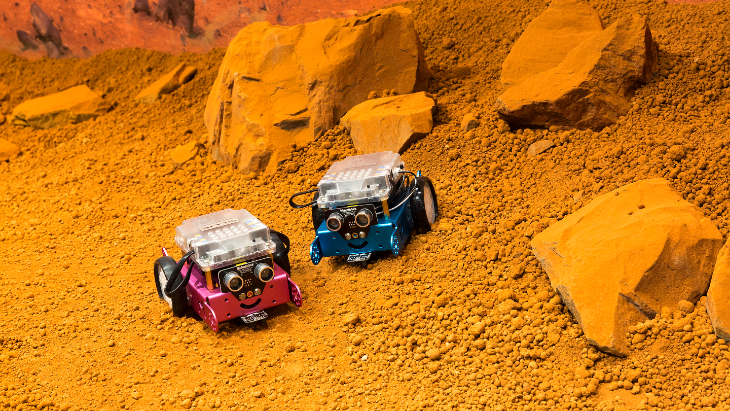 Explore all things outer-space this school holidays, with the Space Odyssey Tinkertoreum running from the 6 July – 21 July 10am to 5pm at the Powerhouse Museum in Ultimo. Learn about the Mars Space Rover, get involved with missions to colonise the Moon, and help build a space pod from recycled materials. Book your tickets in advance (Free for MAAS Members, $15 for adults, $8 for concessions and kids go free).
Pine Street Creative Arts Centre | Chippendale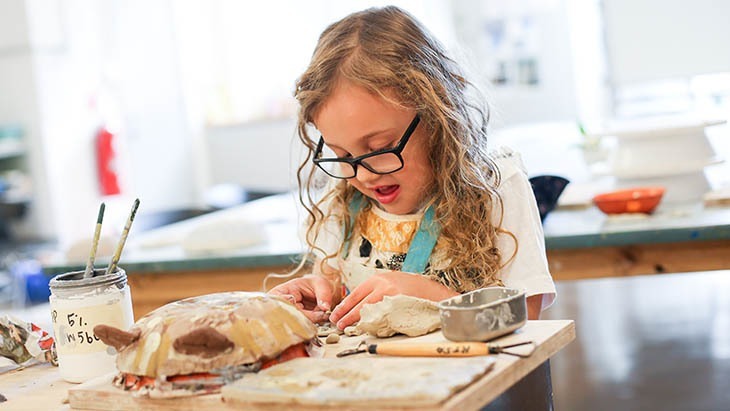 Do your kids enjoy learning new creative skills? Pine Street Creative Arts Centre in Chippendale has over 30 half and full day creative workshops throughout the school holidays. Just some of the exciting workshops include watercolour self-portraits based on Edvard Munch's famous painting The Scream, printmaking, mosaics, ceramics, cartooning and so much more. The workshops are all hands-on, taught by professional artists and cater to kids aged 6 years all the way to older high school students.
Kids vs Wild - Campfire Club | Centennial Parklands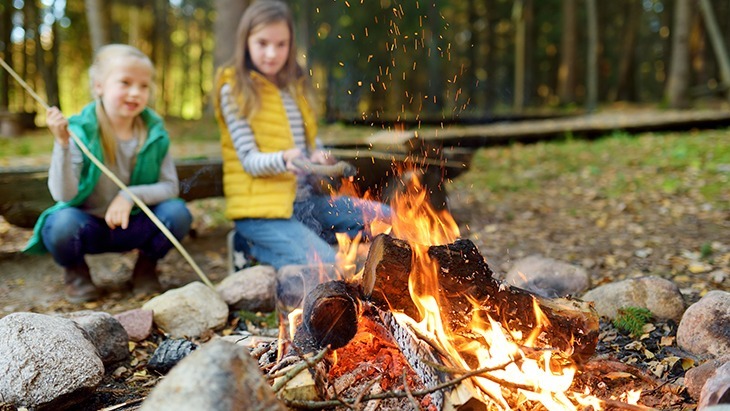 Get the kids off their screens and into the great outdoors! During this full day program, kids will learn how to survive the night through the art of campfire making, using only resources from the Park. They'll also get to make their own damper and stick bread. (Age: 5-12 years, $35). There's also a range of other exciting programs from physics to sports to Aboriginal weaving to outdoor theatre.
Colourful Creatures, SEA LIFE and WILD LIFE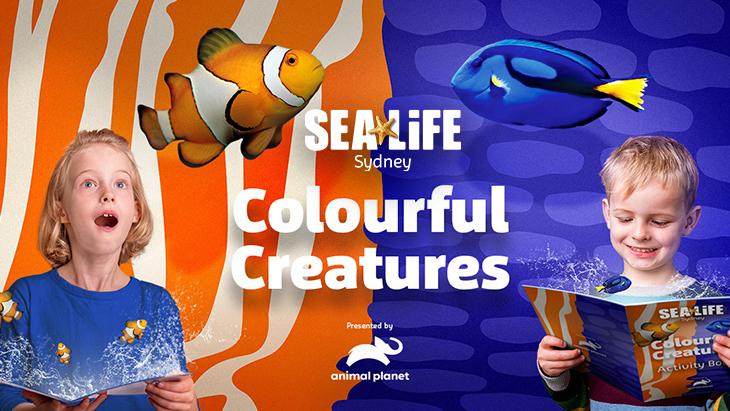 Dive into a world of colour these school holidays and create your own underwater adventure story book! Have you ever noticed the unique and vibrant patterns and colours of our marine sea creatures? Wondered why a weedy seadragon is so brightly coloured? Or why a penguin's tummy is white?
Venture through SEA LIFE Sydney Aquarium, and create your own adventure storybook based on your encounters and experiences through the attraction, plus learn about the colourful creatures which call Darling Harbour home! Weave your own tale as you encounter the creatures at SEA LIFE Sydney, try and count the sub-Antarctic penguins, draw your own 'Dory' blue tang, touch a sea star in the Rockpool and learn how many spikes a lion fish has in the new Day and Night on the Reef zone!
And if that's not enough, you can do it all again at next door's WILD LIFE Sydney Zoo! This time you'll be looking for colourful creatures such as Cassowaries, Monarch Butterflies, Red-Collared Lorikeets and Kangaroo Island joeys.
For the July School Holidays only. Read our review here.
Mossy Monsters | Royal Botanic Garden Sydney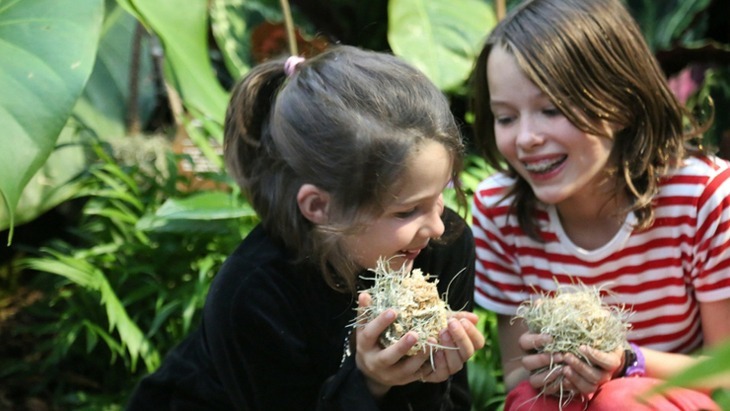 Your kids can go in search of the topiary Australian animals hidden in the Royal Botanic Garden. Find out how our unique animals rely on our plants to survive in the Aussie landscape, and make your own cool 'Mossy Monster' to take home.

In this program children will find out how our carnivorous 'monster' plants eat insects during a tour of The Calyx, learn how plants and animals live together in the rainforest and search the Botanic Gardens rainforest for our own mossy monsters and make their own Mossy Monster to take home. Suitable for kids aged 7-12.
Plenty more programs to choose from too!
Contemporary Kids Naidoc Week | Museum of Contemporary Art Australia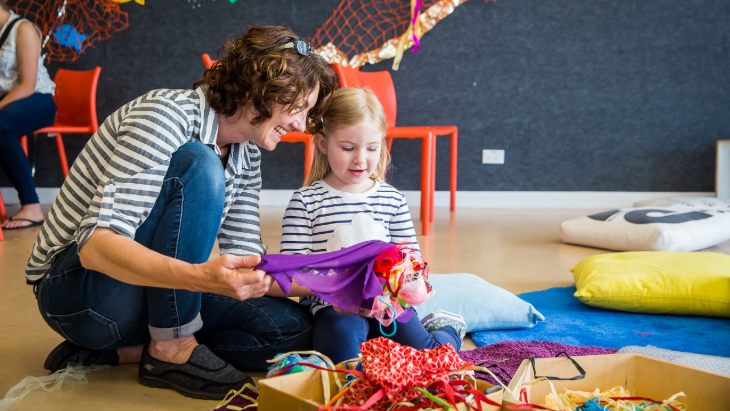 Calling all art lovers from 4 years old and up, bring your grown-ups to the Museum of Contemporary Art this school holidays and learn about the Aboriginal artists on display at the museum as well as getting involved in some art-making activities. Family tickets are $20 and cover two adults and three children ($2 per additional child and babies under 12 months are free). This workshop is running from 9 – 13 July, 2019 11am to 3pm.
Convict Kids | Elizabeth Farm
Set at Elizabeth Farm in Rosehill, the Convict Kids at the Sydney Living Museum is an experience your kids won't forget. Held on Mondays and Wednesdays 10.30am – 12pm during the school holidays (8, 10, 15, and 17 July 2019), booking is essential and tickets are from $12 for adults, $8 for seniors, and $12 for children (adult members go free). The interactive historical experience sees the children preparing for their master, Mr Macarthur, to return from his trip to England and includes washing and cleaning, followed by some games in the garden. Don't forget to pack sensible clothes and shoes along with a hat and sunscreen. The Convict Kids experience is suitable for children aged 5 to 12 years old.
Australian Museum | City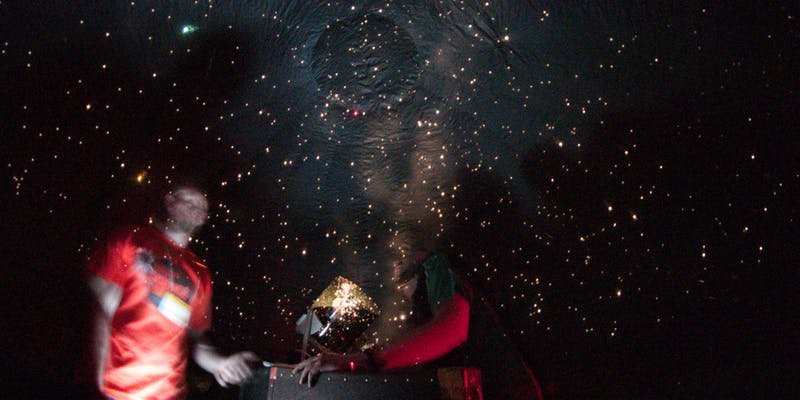 There's a range of out of this world space-themed programs for kids this July. Discover the science of flying to the moon, witness the beauty of the southern sky, create your own shadowscapes and so much more. Most programs are just $15 per child.
Kids Circle | Chatswood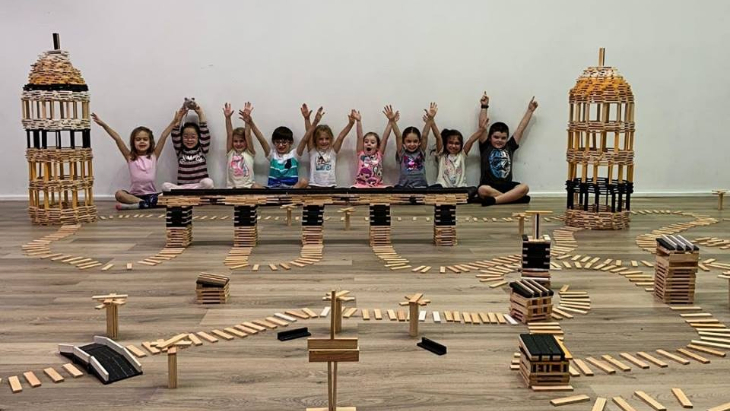 Looking for some crafty entertainment for the kids these school holidays? Look no further. Offering half-day and full-day workshops, Kids Circle in Chatswood has you covered with something to suit all interests. From candy making to Zumba classes, handmade soap making to superhero-themed sports classes — let your little 'uns creativity run wild. Running from Monday 8 July – Thursday 19 July 2019 with half-day classes from $55 and full-days from $99, these school holiday workshops are suitable for kids from 5 – 9 years old. These are a great option for parents who have to work during the holidays as they offer extended hours in the morning and the afternoon for no extra cost (8am – 9am and 4pm – 6pm).
AFTRS | Moore Park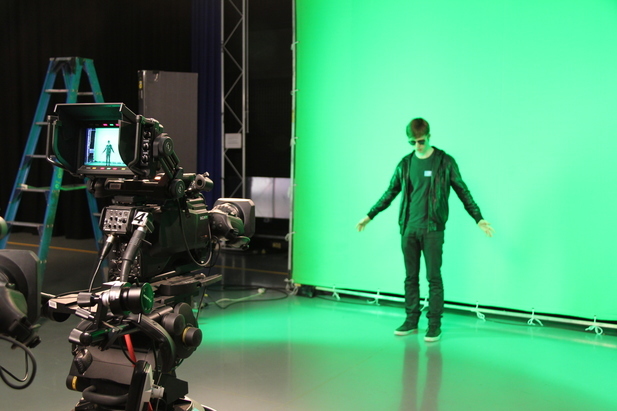 The Australian Film Television and Radio School has a range of school holiday courses for both kids and teens. With a constantly evolving pathway of courses in filmmaking, digital animation, stop motion, screenwriting and radio, it's the perfect environment for developing skills and meeting other aspiring creatives. Popular workshops include make-up and special effects, screen writing and real filmmaking.
National Art School | Darlinghurst
Open to children aged from 6 to 18 years, the National Art School in Darlinghurst is offering a chance to get involved in drawing, painting, ceramics, sculpture, printmaking, photomedia and textiles these school holidays. Running from the 8 – 19 July, 2019, full-day classes are from $130, with shorter two-hour classes from $30 — book now to avoid missing out!
Sydney Speaking School | Multiple Locations
With school holiday workshops in Parramatta, North Sydney, Stanmore and Bondi Junction, the Sydney Speaking school is open to kids aged from 6 – 15 years old and covers debating and public speaking. Whether your child is the shy, retiring type or a social butterfly, the Sydney Speaking School holiday program could help them really come out of their shell and develop more confidence. Prices are from $200 for a two-day course.
ZipKid at Trees Adventure | Multiple locations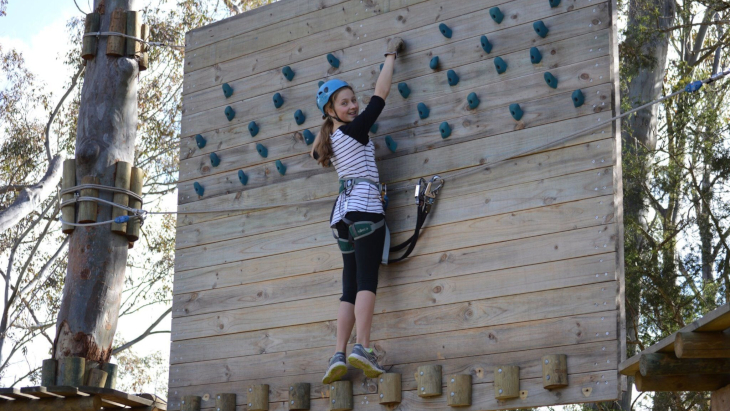 If you are looking for a school holiday activity in Sydney that will get your kids outside in the fresh air, ZipKid could be what you are after. Priced from $55 per child and suitable for 4 – 12-year-olds, the sessions last for two hours and parents must stay onsite. With two locations in Shoalhaven Zoo in Nowra and Grose River at the foot of the Blue Mountains — places will book up fast so get your tickets now!
Learn more Grose River HERE and Nowra HERE
WOW Festival | Casula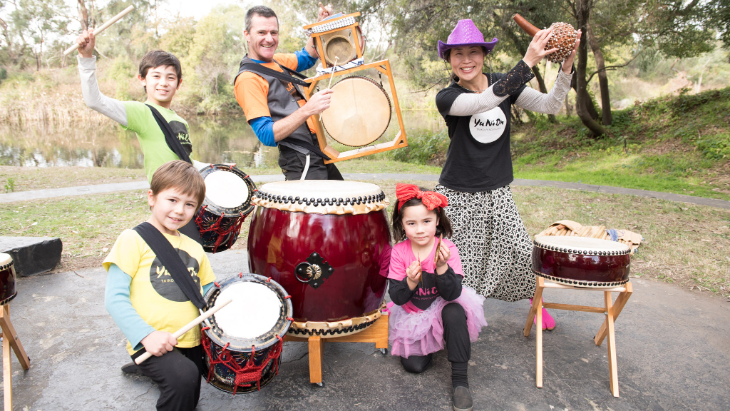 Suitable for kids from 12 months – 15 years old, the WOW Festival has a mixture of live music performances, workshops, and interactive exhibitions — some of which are free to attend and some you need to book in advance. The event is running from the 10 – 14 July, 2019.
Science Workshops At Australian Botanic Garden, Mount Annan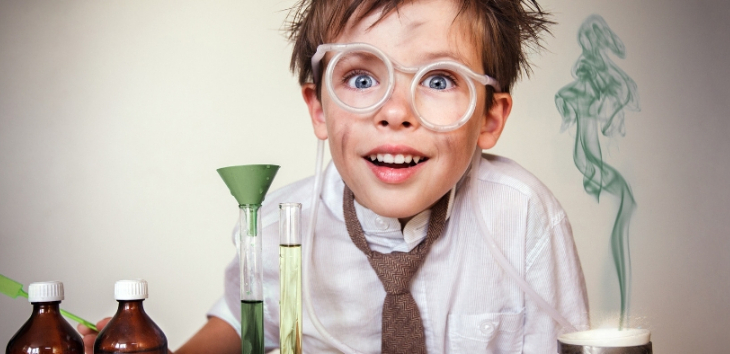 This winter Fizzics Education will blast into the Australian PlantBank with a range of exciting, engaging and hands-on school holiday programs! Expect coding, electronics, engineering, problem solving and more.
If you're looking for more garden fun, Mount Tomah in the Blue Mountains has science galore with 3 days of cool experimenting lead by the fun and knowledgeable Garden Science Educator.
More Things To Do This Winter
Best Things For Toddlers This Winter
Where To Celebrate Xmas in July
Best Hot Chocolates In Sydney
Have you signed up to our newsletter? Join ellaslist to get the best family and kid-friendly events, venues, classes and things to do NEAR YOU!