Six of the Best Ways to get a Culture and Food Fix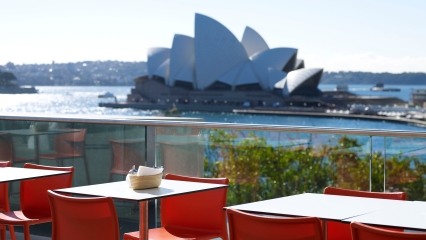 By Stephanie Boyle, ellaslist explorer
Sydney has some fabulous museums and galleries that offer fantastic experiences for little people.
Some of our favourites are:
What's also terrific about these places is that they all have wonderful cafes and cater really well to their smaller patrons.
Here are six of the best culture and food fixes under one roof in Sydney.
1. MorSol Cafe at the Art Gallery of
NSW

The menu at MorSol is truly a treat for adults and children alike. It's changed seasonally and the salads are a real stand out. If your child is averse to all things green like mine, there is a very healthy 'kids bag' as a terrific alternative containing a ham, cheese and tomato sandwich, apple, homemade muesli slice and a Nudie juice. We don't eat ham for religious reasons and the cafe was very happy to substitute the sandwich for plain cheese. On the whole, the cafe caters well for people of all dietary preferences.
If you're like me and are constantly on the hunt for Sydney's best chai, MorSol's is close to perfect, full of ginger and served with milk and honey on the side. Their frequently changed speciality milkshakes are pretty special too!
2.
MCA

Cafe


The view from the MCA cafe is incredible. Visitors are treated to the most amazing vista including the Harbour Bridge and Opera House. And the menu isn't bad either! My son really enjoyed the children's serve of fish and chips (which was actually incredibly generous) but there is also the option of a children's lunch box containing a chicken sandwich, fresh fruit, cookie and milkshake or a vegetarian pasta. I can thoroughly recommend the rosehip and mint fruit punch and homemade lemonade and will be back for many of these throughout our long hot summer.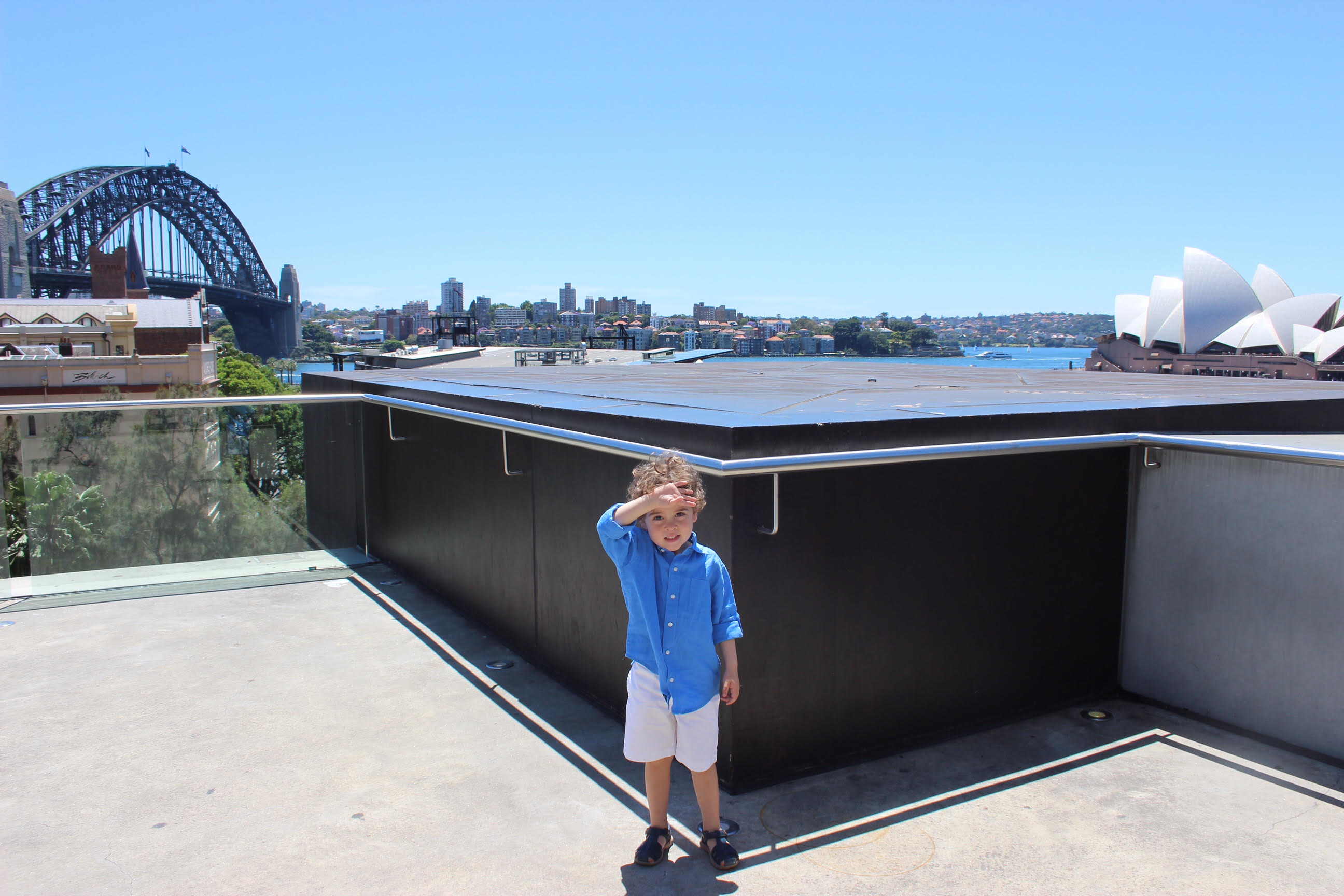 3. The Governor's Table at the Museum of Sydney

The Governor's Table is beautiful and in my former life as a lawyer in the city, this was one of the places to lunch.
However, these days, despite its fine dining reputation, it's still a great place to visit as a mum with children in tow. The weekend brunch is just delicious and the children's ricotta pancakes with honeycomb butter are an absolute hit. For lunch, children can enjoy a burger, roast chicken and chips or pasta with tomato sauce. If grabbing a quick coffee is more what you're after, the cafe attached to the restaurant does a lovely hot chocolate and freshly squeezed juices are also available.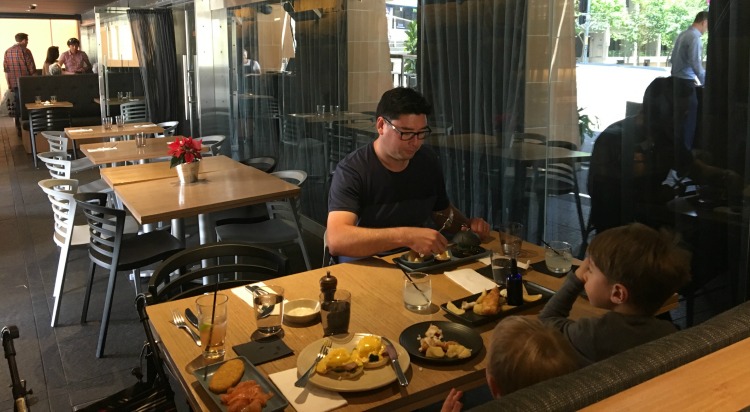 4. The
MAAS

at the Powerhouse Museum


If you like choice, MAAS is the place for you. The Goods Line now offers an accessible pedestrian route right to the Museum from Central Station, to make the journey even easier and safer with young children. There are now 2 onsite cafes, one on Level 3 and a newly opened one on Level 1. Level 3 is operated by Create Consultants, who have breathed a young and fresh vibe into the museum with a menu that is never totally the same each day. It is vibrant with flavour and there is something for every palette. The new cafe on Level 1 is adjacent to an outdoor playground, making it the ultimate kid-friendly museum dining experience.
5. Yots Cafe at the Maritime Museum

My three year old LOVES Mini-Mariners and we're looking forward to the change of program in October when we'll visit again. When we do, we'll be sure to pop into Yots Cafe for lunch because they offer a fantastic kids meal deal for $10.
After building up an appetite through play, children can enjoy grilled fish or a cheese burger with chips or salad with a fresh fruit milkshake.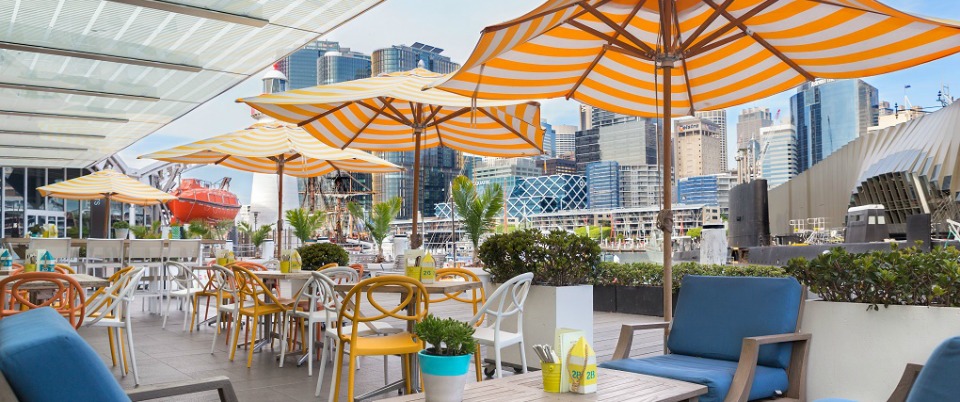 6. Hazelhurst Gallery and Cafe

ellaslist reader Linda suggests this little local gem: "It's set within a local gallery that regularly features work from kids in the surrounding schools. The cafe is on the terrace that overlooks an amazing garden so kids have space to kid it up. Kids lunches are cooked from scratch and are served in a box. I don't know why but this seems to guarantee they eat everything! They have amazing artwork by Mulga, a bar menu for mum and dad, and there is easy parking. The team who run this cafe own a few other restaurants in the area and really know what works. A funky, relaxing, beautiful space."
Stephanie Boyle is currently a stay at home mother with two gorgeous children.
Prior to becoming a mum she trained as a lawyer and worked in various Government positions. She is currently completing a Masters of Teaching. Stephanie and her Algerian husband Kamel have two sons, Ayman (3 years old) and Younes (3 months) and they are doing their best to raise their sons as tri-lingual global citizens. When Ayman arrived three years ago, it became immediately apparent to Stephanie that neither of them were homebodies and so they set off on what would become three glorious years (and counting!) of adventure and excitement throughout Sydney and its surrounds. Stephanie believes that childhood should be pure magic and she is on a continual mission to make this the case for her sons. She loves discovering new places and activities, throwing amazing parties and running a bookclub for her boys and their little friends. In addition to her reports for ellaslist, you can also follow Stephanie and her boys on
Instagram @moukinina
.