Six Of The Best Uses For Baby Wipes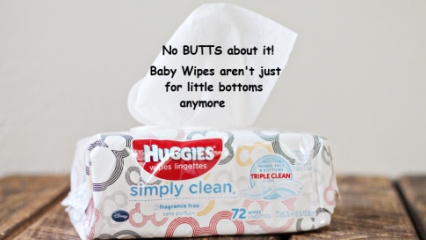 ellaslist COVID-19 update: Please note that all the information on the website is correct at the time of publication. Please check the relevant website before visiting a venue or destination for the latest COVID-19 information. ellaslist is not responsible for any cancellations or closures.
By: Megan Gibson, ellaslist explorer
Baby Wipes are so amazing.  When you are pregnant with your first child you never realise how useful these are going to be.  So here are six of the best uses for Baby Wipes, apart from the obvious…

1. Bathroom Cleaning
Who wants to clean the bathroom and leave all the germs sitting around marinating in a sponge?  Use a baby wipe instead.  They are strong enough to withstand a few rinses and cheap enough to throw them straight in the bin afterwards.
2. Barbie Blankets
The average baby wipe is just the right size to use when Barbie and all her mates want a picnic, or to be tucked up warm and cosy in a baby powder scented bed.
3. Whiteboard/Blackboard Cleaner
The magnetic erasers that come with whiteboards these days are so useless. But whip out a baby wipe and it's clean as a whistle in no time.
4. Car Interior Cleaner
It's always good practise to have a spare pack of baby wipes in the car. They are awesome for emergencies with the kids and if you're stuck in traffic you can whip one out and start cleaning the dash board. They are much handier than a paper towel and perfect to feed into tiny spaces to get the car really sparkly

5. Hair Tamers
Don't you hate a windy or humid day when your hair flies around everywhere? Simply rub a wipe over your hair and the little flyway's will settle back down.
6. Hair Dye Remover
You try and save money by dying your hair at home, only to end up with streaks of dye running down your face.   Have some baby wipes on hand as they are perfect for a quick wipe and throw.
I am a Sydney-sider born and bred, but spent 12 years living in Wagga, Canberra and London. I am married to an Englishman and we have three children, Eli age 5, Allegra nearly 3 and Cooper who is just 5 months.
I am a stay at home Mum and keep myself sane by getting out and about and exploring all that Sydney has to offer. The kids and I enjoy parks, museums, picnics, playgroup, gardening, walking, cycling and road-tripping. I am the typical "crafty" mum and love getting my hands dirty, taking photos, and running (sort of). You can read my blog here.